Meet The College Republican Who Took On The Religious Right In Alabama — And Won
When Alabama GOP leaders tried to expel her for voicing support for same-sex marriage, Stephanie Petelos drew support from young conservatives across the country. On Saturday, they scored a rare victory.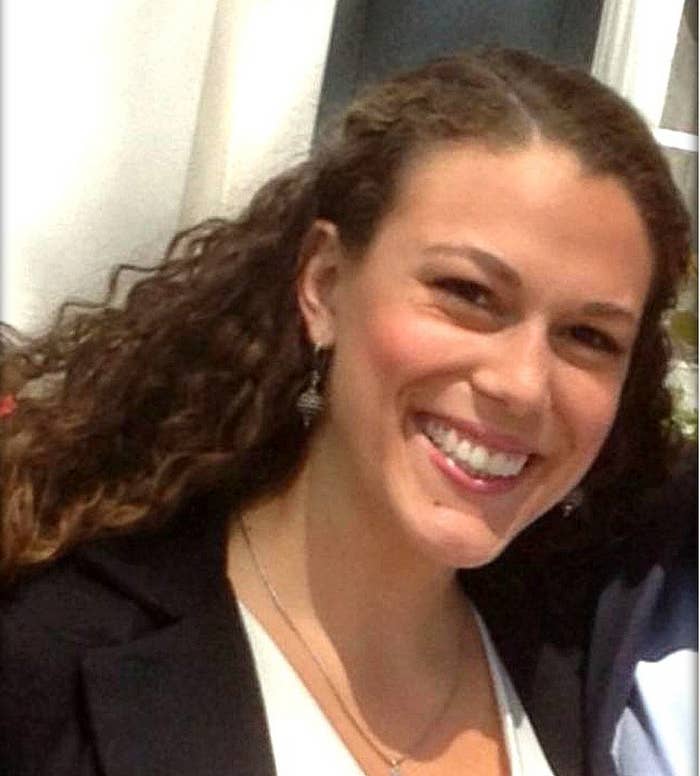 Alabama Republicans voted Saturday to reject an amendment aimed at punishing the head of the state's college Republicans for publicly defending same-sex marriage — a rare, if minor, victory for gay rights supporters in the Bible Belt, and a sign of hope for conservatives who want to see their party embrace generational shifts on key social issues.
Stephanie Petelos, president of the College Republican Federation of Alabama, enraged some members of the state party earlier this summer when she gave an interview criticizing her party's religious rhetoric in the wake of the Supreme Court's DOMA decision, and suggesting the fire-and-brimstone approach was alienating younger voters.
As a result, some Alabama Republican leaders introduced an amendment to the party bylaws that would have removed any member of the steering committee who voiced opposition to the GOP's national platform. The amendment, flatly aimed at punishing Petelos for her remarks, gained national attention after BuzzFeed first reported on it last week. Amid an onslaught of negative headlines, the party voted down the amendment in a Saturday afternoon meeting.
"I really hope that this whole sequence of events doesn't shy anybody away from the party," Petelos told BuzzFeed shortly after the vote. "Like I said initially, young people are afraid to speak their opinions sometimes because they're afraid of being persecuted by party leaders. I hope after today, that won't ever happen again."
But the debate over the amendment Saturday was not without drama. According to a report in AL.com, Alabama Supreme Court Chief Justice Roy Moore spoke out fervently against same-sex marriage during the meeting.
"If the Republican Party of this state should ever adopt same-sex marriage, I will no longer be a part of the Republican Party," Moore said, drawing loud applause.
And Alabama GOP Chairman Bill Armistead lectured members for speaking to the press, reading a series of headlines about the saga and arguing that it only brought undue negative attention to the party.
Indeed, Petelos said the media attention was "a pretty big factor" in defeating the amendment, and noted the strong support she received from young Republicans across the country via Facebook and Twitter as she faced down Alabama's entrenched network of older conservative Christians.
Ultimately, Petelos said, the party dodged a bullet: "If they had passed this resolution and put restraints on people's ability to speak their opinions, then the press would have been a lot harsher next week than it was last week."