Beijing To Myrtle Beach: Jon Huntsman's Long Way Down
A year ago, Jon Huntsman sat down with McKay Coppins to send out the first flares for his presidential campaign. Coppins looks back at the bad decisions, and at Huntsman's surprising diplomatic failures on the campaign trail.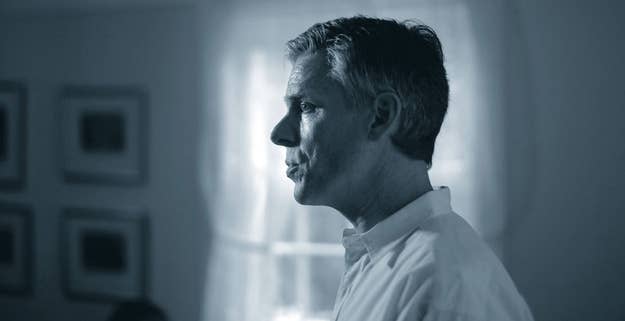 On December 12, 2010, I sat in Jon Huntsman's sparsely furnished D.C. living room, and listened as the Ambassador to China told me, in careful, diplomatic language, how he believed he could become the next president of the United States.
I was sitting on the lone couch in the room--the family wasn't yet fully moved into their new Kalorama mansion--and Huntsman had slid a chair over from the kitchen. He was slender, well-coiffed, and wearing a plaid shirt that quite consciously walked the line between Urban Outfitters and L.L. Bean--a persona he would later polish on the campaign trail. He spoke so softly at times that my recorder didn't pick up his voice, which was fine because most of the time he wasn't directly answering my questions anyway.
Since Huntsman was still serving in a diplomatic post, his handlers had insisted on various conditions before they agreed to the interview: no discussion of President Obama's job performance; no questions about specific domestic policy issues, and so on. The entire, two-hour interview was to be conducted at 30,000 feet, with permission to descend only if I wanted to wade into wonky foreign policy issues. It was, in essence, a political reporter's worst nightmare.
But about halfway through the interview, as the discussion turned to the Tea Party, something strange happened: Jon Huntsman turned from diplomat to political pundit.

His analysis began innocuously enough, with cautious lip service to the conservative populist movement: "It's a self-correcting mechanism if nothing else, and I think it's ensuring that elected officials hear out the voices of the people."
I pushed back, hoping to extract more candor: "But don't we run the risk of a given party not being able to nominate a candidate who is willing to work with other..."
Before I could finish the question, though, Huntsman interjected, raising an index finger and forcing a smile, before insisting, "But that's temporary."
Huntsman is not an interrupter by nature--but at the moment, he had a point to make.
"Our politics in America go in cycles," he explained, speaking a bit more quickly, his eyes a bit brighter. "And the cycles have to complete one iteration before they give rise to an alternative. And the alternative will likely be a response to people who are perceived to have gone too far."
He paused, fixing his eyes restlessly on a spot on the floor as he searched for an example. Then, it came to him: "Reconstruction! Just look at some of the people who were elected during that time. And then you get Theodore Roosevelt who thought the party had gone astray, which then gives rise to Woodrow Wilson."
At last, he arrived at the prediction on which he would base his presidential campaign. "We're in the middle of a very interesting cycle that will ultimately give rise to an alternative," he said. "I don't know when that will be, but it is certain to happen."
It's clear now that Huntsman thought that moment had arrived. Never mind the fact that dozens of right-wing populists had just been swept into Congress with a defiant mandate to "take our country back." He believed the pendulum of Republican politics was swinging toward a high-tone new era, one that would value aisle-crossers, compromisers, modernizers, and principled dealmakers.
And though he couldn't explicitly say he was considering a presidential run, there was no question he was treating our interview as an audition for the job. He spoke eagerly about his talent for trade negotiation and his economic record in Utah. He introduced me to two of his campaign-ready children; a football player at the Naval academy, and an adopted daughter from India. And when I asked him point-blank if he had presidential ambitions, he left the door wide open by declaring, "I think we may have one final run left in our bones.
A couple weeks later, Newsweek would plaster that line across the magazine's feature well under the headline, "The Manchurian Candidate."
Huntsman's plan was audacious, and risky. But he hadn't arrived at his conclusion about Republican politics alone. The fantastical moment in politics he was describing had been aggressively sold to him by a would-be kingmaker who wanted it to be true as badly as the candidate himself did.
John Weaver first met Huntsman during the 2008 campaign, when he persuaded the Utah governor to break ranks with the majority of his constituents and endorse John McCain over Mitt Romney in the Republican primary. Over the course of the campaign, Weaver came to view Huntsman as the party's next great hope; a "conservative problem-solver" who was willing to sacrifice Republican orthodoxies--like global warming denial and opposition to some gay rights --in pursuit of a reformed, centrist, big-tent party. It was a message the charming, sometimes mercurial Weaver had been preaching for years, and in Huntsman he found a new standard-bearer.
When the election ended, Weaver tried to sell Huntsman on the idea of running for president in 2012 as a Republican reformer--the GOP's answer to Obama. Huntsman considered it, and happily played along as presidential buzz mounted, but he couldn't resist the allure of the Beijing post Obama offered to sideline him. When he left for China, everyone--including Weaver--assumed Huntsman's 2012 flirtation was over.
Just two weeks before my interview with Huntsman, I phoned Weaver to ask about the ambassador's political future. "I think you know he's not running this time," he told me flatly. "But he's a young man who has the right tone, and he has a very, very bright future."
When Huntsman then hinted at 2012 ambitions, I returned to Weaver and pressed him for details. He was baffled.
"Can I ask you what he said exactly?" he inquired.
I read him Huntsman's quote. There was a pause, and then he responded: "Well, that's interesting. Don't know if it means anything, but that's very interesting."
Weaver would later tell the New York Times that he read Huntsman's comment to me as a transcontinental wink at the strategist; a signal that he should start building a campaign-in-waiting. Others weren't quite so sure the would-be candidate was expecting so much organization when he returned home. But Weaver was determined: he immediately set about calling consultants, donors, and admen--and by the time Huntsman resigned his post and returned to the states in April, there was already a team of Weaver loyalists waiting, ready to make him a star.
But ironically, for a campaign that was built around a bridge-building diplomat, Huntsman's operation was bitterly divided almost from the get-go. Within days of Huntsman's return to the states, insiders told me, conflicts began to flare up between the territorial Weaver and some of the candidate's longtime political allies, who felt like they were being unnecessarily boxed out.
"You just had a bunch of consultants who saw [Huntsman] as a meal ticket," complained one family friend from Salt Lake City. "I don't know if he should have hired them, but those who have known him and worked with him should have been consulted. They were the last to know."
The friend added, "People here are still bitching about that."
Another supporter from Huntsman's homestate, who was active in both of the candidate's successful gubernatorial runs, said he was excited when the campaign came to Utah for a fundraiser shortly after the official launch. He was so eager to chip in, he left the event early to deliver luggage and boxed lunches to the airport for the Huntsman family. "You've changed Utah," he told Huntsman shortly before saying goodbye. "Now you're going to change the world."
But despite repeated offers to join the campaign on a volunteer basis in New Hampshire, that was the last time he saw the candidate in person. He said several phone calls to staffers went unreturned.
"To be honest, I still have probably 200 Huntsman for President signs in the garage that were waiting to be distributed," he told me. "There were a lot of people here who would have gone to New Hampshire, but we never got a call back."
Huntsman's staff had quickly determined that trips to Utah were largely a waste of time, since Mitt Romney had already sewn up support there. But one prominent Republican strategist in Utah told me that if Huntsman had made more of an effort there, Senator Mike Lee and Rep. Jason Chaffetz, both of whom once worked for Huntsman, might have considered endorsing him. (Chaffetz ended up backing Romney, while Lee has not endorsed.) In any case, the campaign's decision to write off the Beehive state only served to widen the gap between Huntsman's Utah-based allies, and the Weaver-led staff.
As internal tension escalated, sources say Huntsman was fequently thrust back into an Ambassadorial role, working to bring peace to the warring elements within his campaign. But in a sense, Huntsman's hands were tied: having relied so heavily on Weaver in the early stages of his candidacy, Huntsman had little choice but to side with the professionals--while writing quasi-apologetic notes to his friends who felt burned.
The infighting reached a fever pitch last summer, when POLITICO published a lengthy story chronicling some of the campaign drama, as told by a longtime Huntsman friend who decided to go public after suffering too much "verbal abuse" by Weaver. As the campaign reeled from the departure of campaign manager Susie Wiles, Huntsman's friend, David Fischer, showed reporters e-mails he had received from the candidate that acknowledged the problems plaguing his campaign, and feebly promising that change was just around the corner.
"Goodness will overcome the temporary difficulties and early turf-protecting within the campaign," Huntsman wrote to Fischer, adding: "I love you like a brother."
But things only got worse after that, according to one prominent donor in Utah, who was turned off by the campaign's attempts to discredit Fischer in the press.
"David is a really good guy, he was just hurt," the donor told me at the time. "Maybe we have to start looking at this as a practice run for Governor Huntsman. Maybe he'll be better off in 2016, with a different staff."

The defeatist sentiments were echoed by Huntsman allies across the state, as they slowly realized Weaver's team had come out on top of the fight over campaign influence--and that their longtime friend wasn't going to do anything about it.
"Long story short, Jon and Mary Kaye are amazing people," one Huntsman friend said. "They will not throw their campaign staff under the bus, but this could have had a much different ending."
Other volunteers were also left with a bitter taste by the campaign's headquarters. Josh Relkin, a 20-year-old Huntsman fan from Suffern, NY, had launched an @JonHuntsman12 Twitter feed that amassed 3,000 followers--a significant accomplishment for boosters of a so-called "margin of error candidate"--but the official campaign Twitter account never even bothered to follow Relkin, let alone accept invitations to join forces, and left the fan complaining of the staff's "obsessive, power-hungry attitude that shut out all outside help and used supporters as pawns."
But perhaps the most complicated--and damaging--failure of diplomacy over the past year was between Huntsman's billionaire father, Jon Huntsman Sr., and the rest of the campaign. Several supporters have been perplexed by the campaign's perpetual state of poverty, given the tremendous wealth possessed by the candidate's father. Huntsman Sr. kicked in a couple million dollars to keep commercials on the airwaves in New Hampshire, but if he'd wanted to, he could have made his son a dominant media force going through Super Tuesday.
One Huntsman family friend guessed that Jon Jr. was unwilling to waste anymore of his dad's money after a disappointing finish in New Hampshire--"he really does value a buck," the friend said--while others in the campaign speculated that the father was waiting for his son to humbly ask him for help, and the call never came.
Said one Republican in Huntsman's circles, "it's a very, very, very strange family dynamic." And it's one many people in the campaign wished they had worked out before he threw his hat in the ring.
But all these failures weren't visible on the horizon in Huntsman's living room in December of 2010. Then, the Ambassador was trying to prove to me that his wasn't a job for sissies. We had spent most of the morning talking about the diplomatic successes throughout his career, and he seemed worried that even in the new era of aisle-crossing politics, Republicans might think his platform consisted solely of singing "Kumbaya."
"You remember that diplomats are pretty much trained as warriors," he insisted. "I mean, you take a situation up to the brink of having to call in the military. Which means that ultimately there's much riding on how you handle an issue, and how you resolve an issue. It isn't just making nice with people, it's getting stuff done."
Then he added, "And if you fail in certain ways, then the results can be catastrophic."