Hillary Clinton To Address Realtors Conference In San Francisco
Cashing in.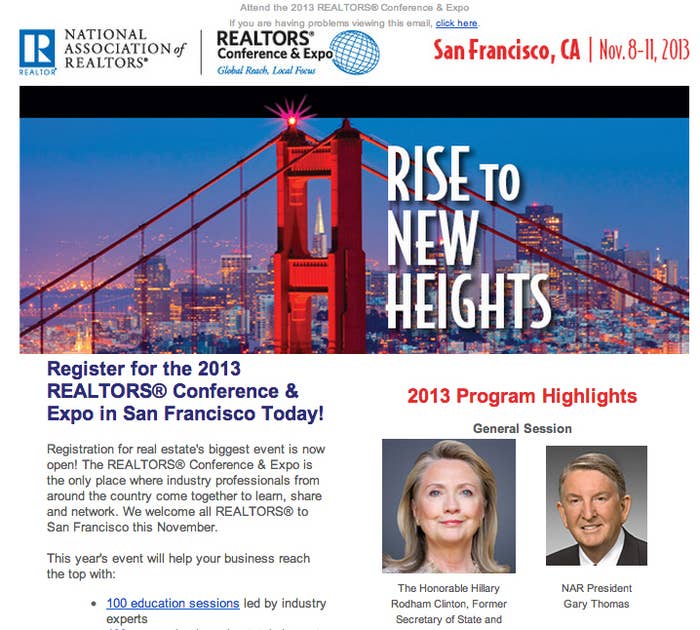 The National Association of Realtors announced to its members this week that Hillary Clinton will offer the keynote address at their November conference in San Francisco.
Clinton joined the lucrative speaking circuit in April and reportedly pulls in $200,000 per speech.