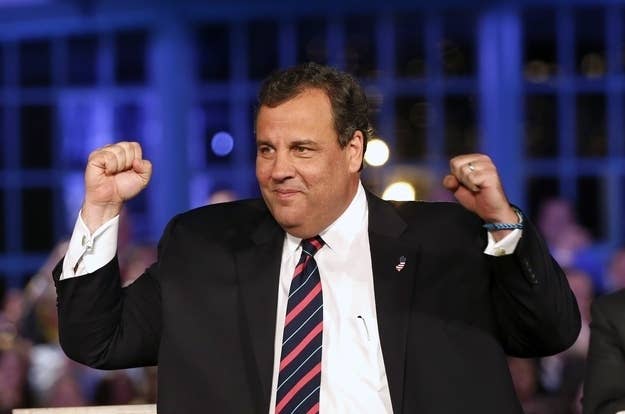 New Jersey Gov. Chris Christie has been the recipient of endless "future-of-GOP" buzz this week after his landslide reelection, in which he won an unprecedented 51% of the Latino vote and one-in-five black voters. NBC News crystalized the conventional wisdom in the ensuing bevy of breathless blog posts and cable news chyrons with its election night headline: "Christie offers GOP roadmap to resurgence in 2016."
But one data point buried in the exit poll cross-tabs, and not published in most news stories about the race, might temper the hysteria.
According to exit polls conducted by Edison Research, in a hypothetical 2016 contest between Christie and current Democratic favorite Hillary Clinton, the Republican governor's support among minorities would drop sharply in his home state.
The question put to New Jersey voters: "If these were the candidates for president in 2016, for whom would you vote?"
In a head-to-head matchup, Clinton would receive 57% of New Jersey Latinos votes and Christie would get 33%. The gap grows even wider with black voters: 86% said they would vote for Clinton, and just 5% would vote for Christie.
Of course, a lot could change before 2016, and Christie has shown a unique ability among his Republican peers to diversify his coalition of supporters. But landslide reelection aside, Christie still faces a real uphill climb to win minorities in 2016 in New Jersey — let alone the rest of the country.
New Jersey exit poll cross-tab