Even In Illinois Blowout, Evangelicals Won't Vote For Mitt
The base is coalescing — except for one notable segment. Why hasn't he won them over?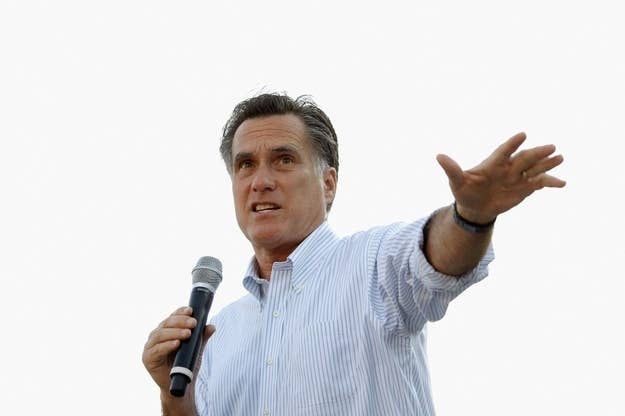 In Mitt Romney's decisive Illinois victory Tuesday, the campaign got some encouraging signs from segments of the GOP that have, in the past, been reluctant to support him. Early exit polls showed him beating Rick Santorum among self-identified conservatives, voters who support the Tea Party, and even people making less than $50,000 per year.
But one stubborn Republican faction refused to join the rest on the Romney bandwagon: white Evangelical Christians.
According to CNN's exit polls, Santorum beat Romney handily in that group, 46 percent to 39 percent. And the bad news didn't stop there: Among the quarter of the Republican electorate who said a candidate's religious beliefs matter "a great deal," Santorum crushed Romney by 20 points — 51 percent to 31.
Why didn't Romney make the same inroads with Illinois evangelicals that he did with conservatives, Tea Partiers, and middle class voters?
One possibility is that he has made virtually no effort the assuage the religious Right's anxiety about his Mormon faith. He found success courting Tea Party conservatives, in part, by hammering the message of economic freedom throughout his entire swing through the state. By contrast, Romney has avoided almost every question posed to him this cycle about his religion, apparently calculating that for a certain group of anti-Mormon Christians, no amount of explanation will change their minds. That may or may not be true, but it's hard to say definitively because Romney hasn't tried to change them.
The other problem is that that suspicion of Mormonism doesn't vary in degree state by state nearly as much as political ideology does. Whereas terms like "conservative" and "Tea Party" can mean very different things in blue-state Illinois than they do in, say, Alabama — a fact that likely helped him win over those groups on Tuesday —the same is not necessarily true of evangelicals put off by Romney's faith. If you view Mormonism as a cult, an affront to Christianity, or even just a bizarre belief system that forces its adherents to wear strange underwear, those views will shape the way you perceive Romney — regardless of whether you live in a red state or a blue state.
Of course, evangelicals' distaste for Romney is not defined solely by their opinions of Mormonism. But, as the LDS-owned Deseret News has repeatedly argued throughout the primary, the question of how much a candidate's religion matters is exceptionally telling. The newspaper's Eric Schulzke writes:
On its face, it is a strange question in a polity that eschews religious tests. But for that very reason it has been valuable throughout this primary season. Note that it specifically targets religious doctrine, not shared values. A "great deal" response thus appears to be a clear assertion of voting based mainly on religious identity.
Illinois may mark the moment most of the Republican base has begun to coalesce, but it's also a clear sign that evangelicals aren't quite ready to say "amen" to Romney.