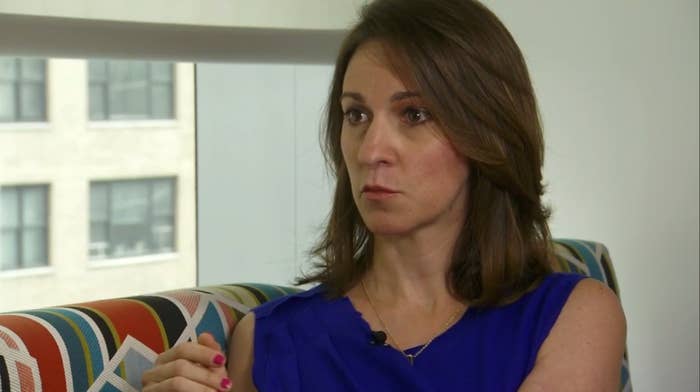 Anti-Trump presidential candidate Evan McMullin will soon announce Republican consultant Mindy Finn as his running mate, BuzzFeed News has learned.

McMullin teased the announcement on Twitter Thursday, saying, "I can't wait to announce my running mate. You're really going to like her!" A source with knowledge of the pick said Finn would join the ticket soon.
A source close to the campaign confirmed the choice on Thursday.
Finn has advised multiple campaigns, as well as the Republican National Committee. She also spent time developing business partnerships for Twitter, and currently serves as president of Empowered Women, a conservative advocacy group she founded. According to her Linkedin page, "She is battle-tested with fifteen years of experience working with America's most well-known brands including President George W. Bush, Mitt Romney, Google and Twitter."
Though Finn is a virtual unknown outside the Beltway, she has been an outspoken member of the D.C.-centric #NeverTrump movement. She has gone on CNN comparing her party's nominee to an "abusive boyfriend," and warned of his "menacing character" in an essay.
"So I won't support Trump if you paid me his net worth," Finn wrote on Medium. "I refuse to carry his flag. I challenge you to do the same."
Finn's addition to the ticket is unlikely to help McMullin, who launched his long-shot bid in August, gain national traction. Though he has won the endorsement of some prominent conservatives like Bill Kristol and Erick Erickson, McMullin has barely registered in most state polls. The one exception is Utah, where as many as 12% of voters say they plan to support McMullin, a Mormon and graduate of Brigham Young University, .
McMullin's other base of support appears to be the official Republicans in the political class, concentrated in Washington, D.C., and its surrounding suburbs. A recent survey in Virginia, a battleground state where McMullin is on the ballot, showed him with 3% of the vote.