Chuck Schumer: "Leave Beyoncé Alone"
The New York senator has no beef with Beyoncé, despite a report in the New York Post, a source tells BuzzFeed. Chuck thinks the lip-synching controversy is "a big nothingburger."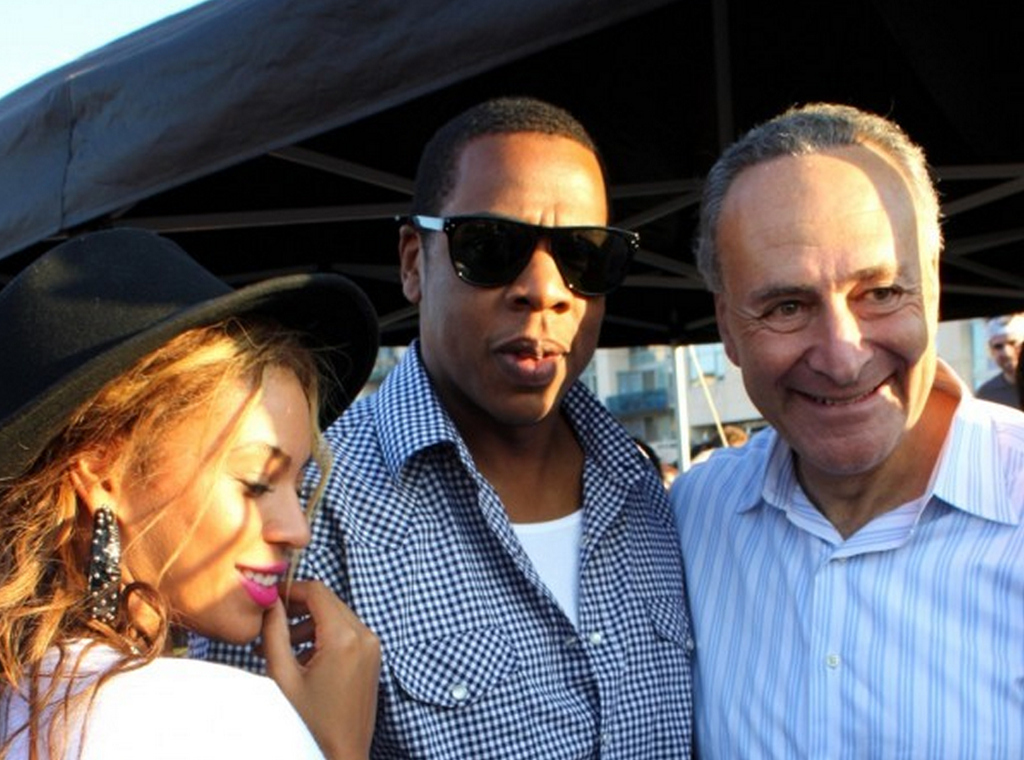 New York Senator Chuck Schumer has nothing but love for Beyoncé and thinks "lip-sync-gate is a big nothingburger," a person close to the New York senator and inauguration chairman told BuzzFeed.
Despite a report in New York Post Monday that Schumer was "angrily" demanding an apology from the pop star for allegedly lip-synching during the inauguration — a performance the senator is credited with arranging — the Schumer source insisted he had no beef.
"He wishes people would leave Beyoncé alone. She performed for free, and it was a thrill to have her at the ceremony. Just look at his face during her performance! He'd have her back in a New York minute," the source said. "He has been friendly with Beyoncé and Jay-Z since they met at the Jelly concerts a few years back."
The source said a Post reporter attended Schumer's press conference Sunday and asked if he had gotten an apology from Beyoncé. When he responded simply that he hadn't, the paper ran with a story suggesting he was "testy" and that Beyoncé's "phony warbling made [him] look like a fool."
"As far as Schumer's concerned, they are BFFs," the source said. "His daughters have loaded Beyoncé songs on his iPod. He listens to them when he goes biking."