Bloomberg Group Named Christopher Dorner, Other Murder Suspects On List Of Gun Violence "Victims"
Demonstrators trying to bolster support for gun control read aloud from a list of more than 6,000 gun violence "victims" — including at least 10 murder suspects who were killed by police.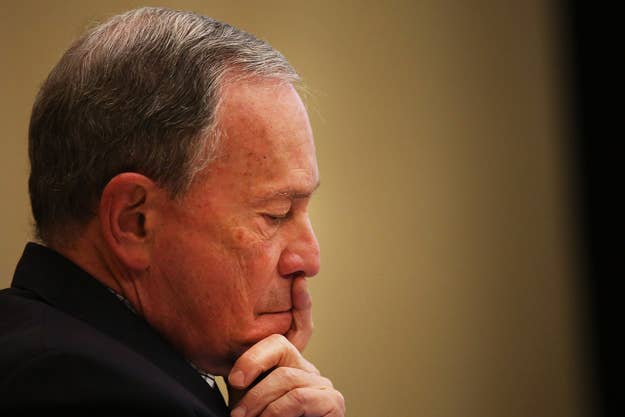 At a demonstration Tuesday in Concord, New Hampshire organized by Michael Bloomberg's advocacy group Mayors Against Illegal Guns, participants tried to rally support for gun control by spending several hours reading aloud from a list of gun violence victims who have been killed since the Newtown shooting.
But the list from which the activists were reading — which was compiled by Slate and includes more than 6,000 names — contained at least 10 murder suspects, including the alleged cop killer Christopher Dorner, who was the subject of a massive, high-profile manhunt in February, and apparently killed himself in a cabin after a gun fight with police.
Already, the Bloomberg group was forced to apologize Tuesday after the New Hampshire Union-Leader reported Tuesday that Boston bomber Tamerlan Tsarnaev was named among the victims.
But the list also included a number of other criminal suspects who were killed by police after allegedly committing acts of violence themselves. Slate editor Dan Kois told The Atlantic Wire that the list from which demonstrators were reading was not meant to include solely innocent victims, and that it "doesn't differentiate between good guys and bad guys."
A spokesman for Mayors Against Illegal Guns did not immediately respond to a request for comment.
Also among the gun violence "victims" listed by the demonstrators:
Rick Odell Smith, who was killed in a shootout with police in Manchester, Illinois after he allegedly broke into an apartment and shot six people with a shotgun.

Kurt Myers, who was killed by police in Herkimer, New York after firing on them, and allegedly killing four people a day earlier. New York Gov. Andrew Cuomo commended the police who took Myers down for "ending this horrific spree of violence and bloodshed."

James L. Gilkerson, who was killed after opening fire on police officers in Middlefield, Ohio. After further investigation, law enforcement officials began referring to Gilkerson as a "terrorist" and said they believed he was planning a large-scale attack.

Jeremy Peter Goulet, who was killed by police in Santa Cruz, California after allegedly murdering two police detectives.

Anthony James Galla, who was killed in a shootout with police in Upper Darby, Pennsylvania at the end of a manhunt that was prompted by his suspected involvement in another shooting.

Esteban J. Smith, a former Marine who allegedly stabbed and killed his wife before going on a "shooting rampage," and was killed in a shootout with police in Elden, Texas.

Emmanuel Gatewood and Kourtney Hahn, murder suspects who were killed together in a shootout with police in Columbus, Ohio.
The names of victims since the Newtown tragedy are being read by survivors and others to show the very real and personal cost of gun violence. A small number of names on the public list compiled by Slate.com entitled 'How Many People Have Been Killed by Guns Since Newtown?' have been of people who were absolutely not victims, which was a mistake that is being corrected, and for which we apologize.Rather than debating whether some of the 6,210 people who've been killed since Newtown deserved to be shot, we are focused on the actual issue: 33 people are murdered in America every single day with a gun. Our focus is on educating the public about the toll of gun violence and the need for common-sense laws to combat it. The people who are protecting criminals are people like Kelly Ayotte, who are making it easier for felons and the dangerously mentally ill to get guns by blocking background checks for all gun sales.