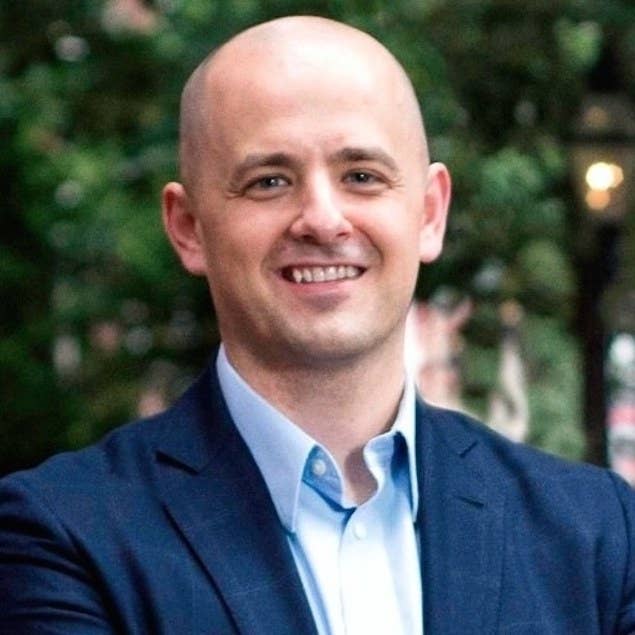 Evan McMullin, a CIA veteran and chief policy director of the House Republican conference, announced Monday that he's launching an independent presidential bid.
"Like millions of Americans, I had hoped this year would bring us better nominees who, despite party differences, could offer compelling visions of a better future," McMullin wrote in a statement on his campaign website. "Instead, we have been left with two candidates who are fundamentally unfit for the profound responsibilities they seek."

BuzzFeed News first reported McMullin's plans Monday morning.
McMullin's campaign will have the support of key players in the GOP's anti-Trump movement, including veteran Republican strategist Rick Wilson, who has been an outspoken Trump critic. Sources said McMullin is also being backed by a group called Better for America, which has been working to gain ballot access for an independent candidate.
McMullin is an unlikely presidential candidate. He has never held elective office before and has spent most of his career as a CIA officer. Young and unmarried, McMullin received an MBA at Wharton in 2011, and after a stint at Goldman Sachs, went to work as a policy wonk on Capitol Hill.

Though McMullin's announcement included some bipartisan appeals to disaffected voters in both parties, he made clear he would be running as a conservative.
"Millions of Americans are not being represented by either of these candidates," he wrote, pitching himself to voters who were concerned about "the strength of the military" and "limited, Constitutional government."
He also signaled his pro-life beliefs, writing, "Those who embrace the dignity and value of every human life from conception until death ... are all looking for something better than the two major party candidates are offering."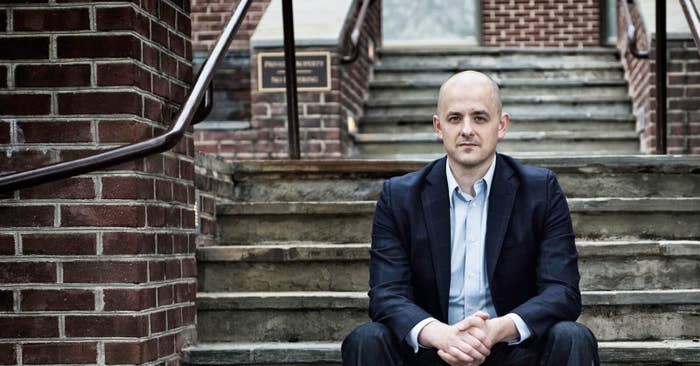 Unlike National Review writer David French, another conservative courted by anti-Trump Republicans to launch a long-shot third-party bid, McMullin has virtually no public profile. He doesn't appear regularly on television, and had just 135 followers on Twitter before BuzzFeed News reported his plans to run. His most recent high-profile appearance seems to have been a TEDx talk about genocide he gave at London Business School in April. He also delivered a speech in May about the future of the Republican Party.

But sources close to McMullin — a member of the Church of Jesus Christ of Latter-day Saints and alum of Brigham Young University — said he planned to aggressively contest Utah and other Mormon-heavy states. Polls have shown reliably Republican Mormon voters are deeply averse to Trump's candidacy, and some of the nominee's most high-profile Republican antagonists are Mormon, like Mitt Romney.
Even with his small audience, McMullin has been a vocal critic of Trump on social media. On the night of Trump's speech at the Republican National Convention, he tweeted that Trump was an "authoritarian" who was seeking to infringe on civil rights and establish a "police state."

And earlier this month, he wrote a Facebook post sharply criticizing Trump's rhetoric about Muslims and terrorism:

As Donald Trump continues attacking Muslims and as a former CIA officer, I'd like all Americans to know the truth: American and other Muslims have played a central role in virtually every counterterrorism win we've had since 9/11. They are an indispensable asset in this fight. Attacking them as a group makes America weaker, not stronger.
Apart from his low profile, his candidacy will face other substantial hurdles in gaining traction — especially with ballot access and fundraising. But people close to the effort suggested McMullin would have the backing of serious Republican donors and fundraisers.