3 Takeaways From Romney's Nevada Blowout
The tea party's over, the Mormons get organized, and Nevada should stick to what it's good at.
Mitt Romney's dominant victory in Nevada's caucuses Saturday barely counts as a news event--he's been expected to win there ever since 2008, when he walked away with 51 percent of the vote.
That said, Nevada's primary did contain a few subplots that will prove relevant moving forward.
The Tea Party Has Fallen Apart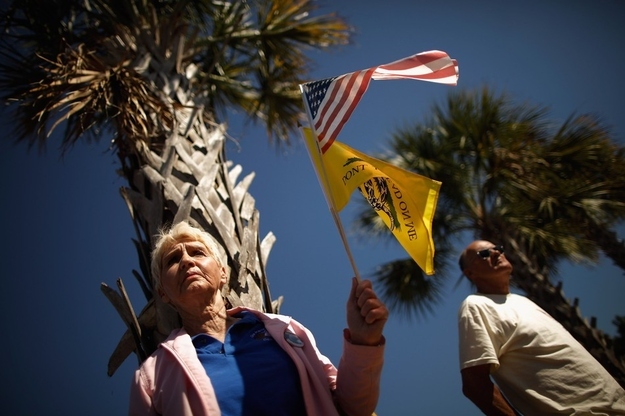 The Romney campaign has already begun boasting that their candidate won a plurality of Tea Party voters in Nevada, according to entrance polls. But the real story here is that the conservative movement has all but collapsed--devoid of influence, enthusiasm, and direction.
Earlier this week, Nevada Tea Party leader Vicki Dooling told BuzzFeed that her conservative cohorts were unimpressed by Romney--but they never agreed on which alternative they should back:
And rather than pressuring her members to rally behind Newt Gingrich or Rick Santorum, the organization has moved toward offering a loosey-goosey "menu of things that people can work on if they want to."

The ever-growing list of tea party-approved initiatives runs the gamut from aiding a voter fraud watchdog group, to supporting gun rights.

Dooling insists that the tea party is more active than ever in Nevada--and that may be true. But with the activists committed to so many different special-interest conservative causes, it's tough these days to distinguish between the tea party movement and, well, the Republican establishment. What's more, without a unifying cause drawing public attention, the money from well-funded national organizations has dried up.
This lack of unified grassroots enthusiasm on the right could explain how Romney, a relatively moderate anti-populist, is emerging as the likely nominee.
Mormons Have Gotten Organized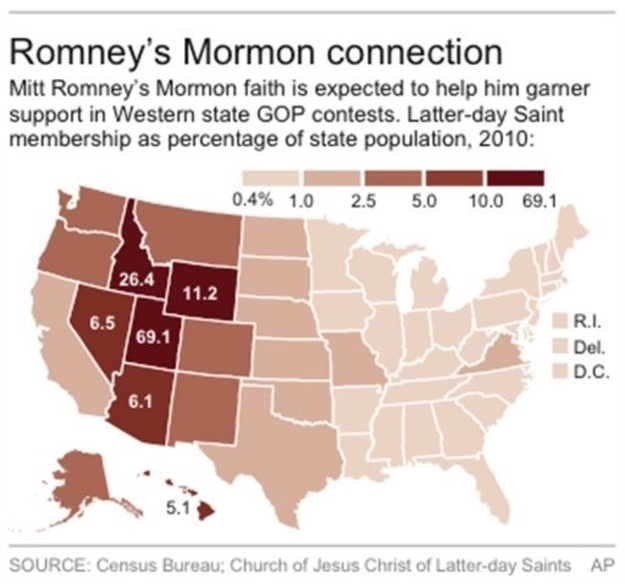 The Tea Party may be over, but the Mormon vote is more organized, united, and active than ever before. Entrance polls showed 26 percent of Nevada's caucus-goers Saturday self-identified as Mormon--and about 90 percent of them backed Romney.
But support from the LDS community can be measured in more than just votes. As BuzzFeed reported Friday, "Mitt's Mormon Army" has effectively tapped into the communication channels built by the Church and its members to advance grassroots efforts:
One of the most illustrative examples is the Colonial First Ward listserv, which consists of more than 3,500 D.C.-area Mormons, many of them young and single.

E-mails obtained by BuzzFeed show the listserv being used frequently as a recruiting tool for Romney supporters -- gathering signatures to get the candidate on the Delaware ballot, requesting volunteers to aid the campaign's Illinois operation, and organizing a get-out-the-vote trip to South Carolina on the weekend of the primary.

The fruits of that last effort were obvious on the ground in Columbia, S.C., where dozens of young Mormon students from Virginia and D.C. were found rallying for Romney at various campaign stops.
Going forward, this organization will continue to matter, even as the campaigns swing into non-Western states where LDS voters make a tiny portion of the electorate. Wherever Romney goes, there will be an energetic group of fellow believers actively organizing for the candidate.
Nevada Totally Blows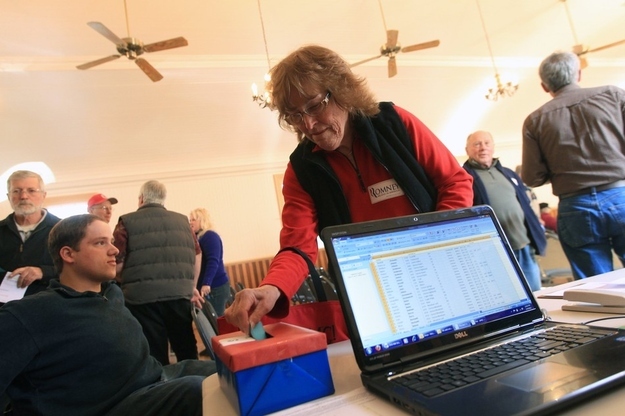 After the chaos of its 2008 caucuses, Nevada had a lot to prove this time around in terms of showing that its deserving of its "first-in-the-west" primary position. Earlier this week, local conservative operative Chuck Muth told BuzzFeed, "If Nevada blows it on Saturday, we will be at serious risk of losing our early primary status."
So, how did it turn out? Well, as of 1:15 a.m. EST, fewer than half of the precincts had reported. We'll let Twitter take it from here...