CJ, a German shorthaired pointer, won Best In Show at Tuesday's annual Westminster Dog Show held at New York's Madison Square Garden.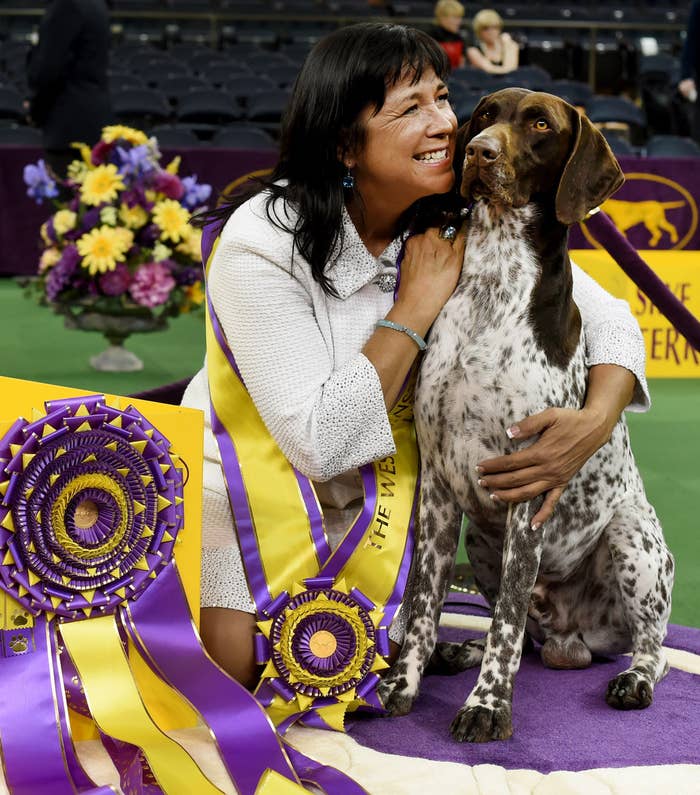 The 3-year-old pup beat more than 2,700 other dogs in the competition.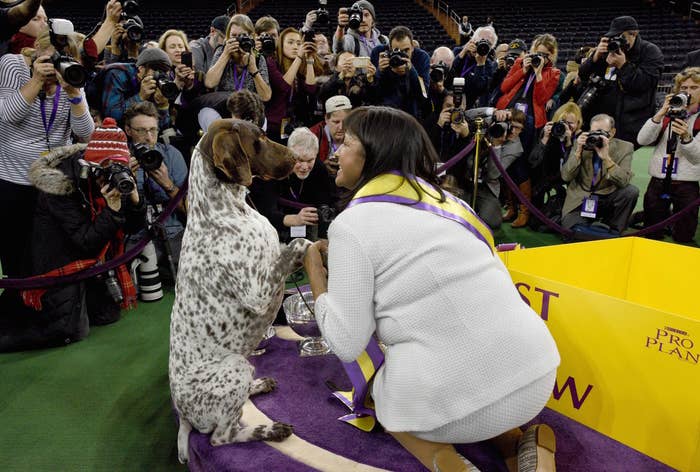 Last year, a beagle named Miss P won Best in Show, and she was only the second beagle to have ever won.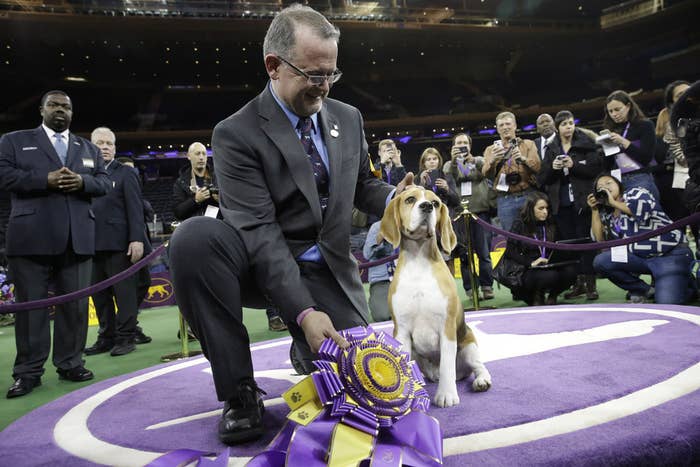 Sky, a wire fox terrier, won Best In Show in 2014, succeeding Banana Joe, an affenpinscher who won the year before.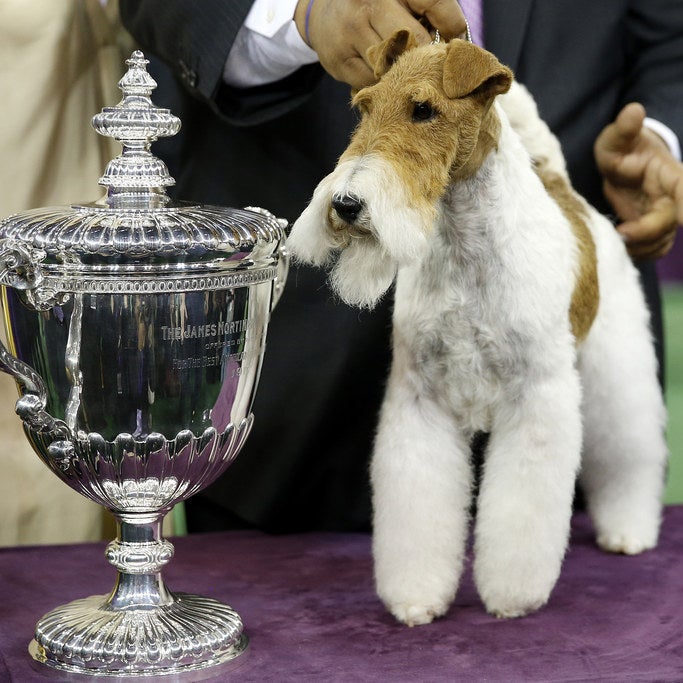 The winning pooch and his owner Handler Valerie Nunes-Atkinson win a beautiful silver bowl, but no cash prize.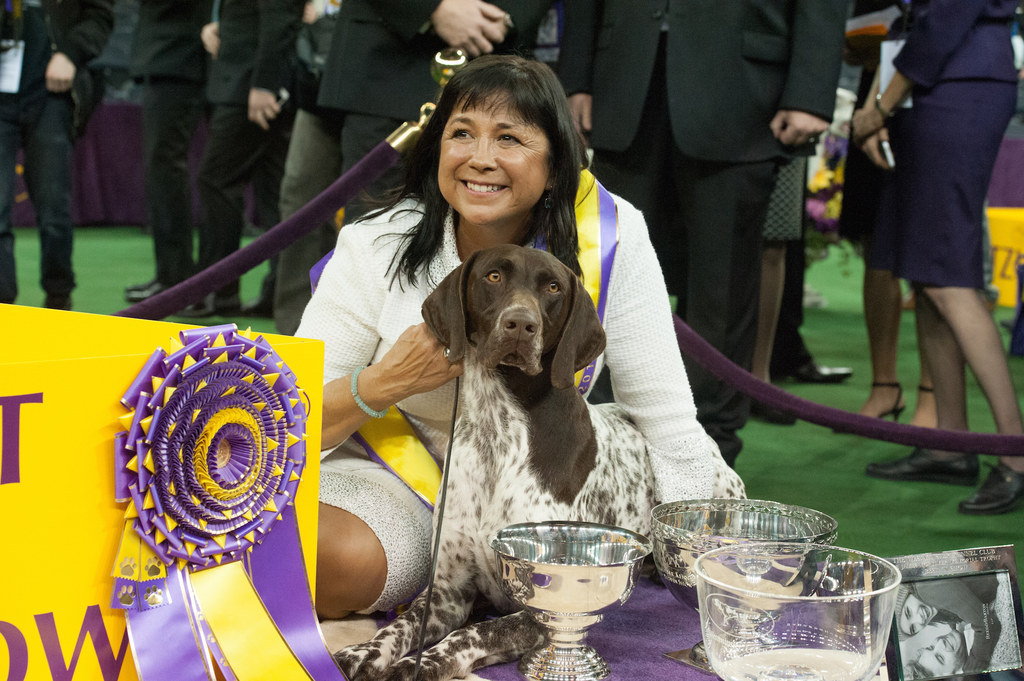 The Westminster Dog Show features 199 breeds, with seven new ones added this year. There are seven Best Of Group competitions as well as obedience and agility competitions.
Lucy, a borzoi, won best in hound group and placed second for Best In Show.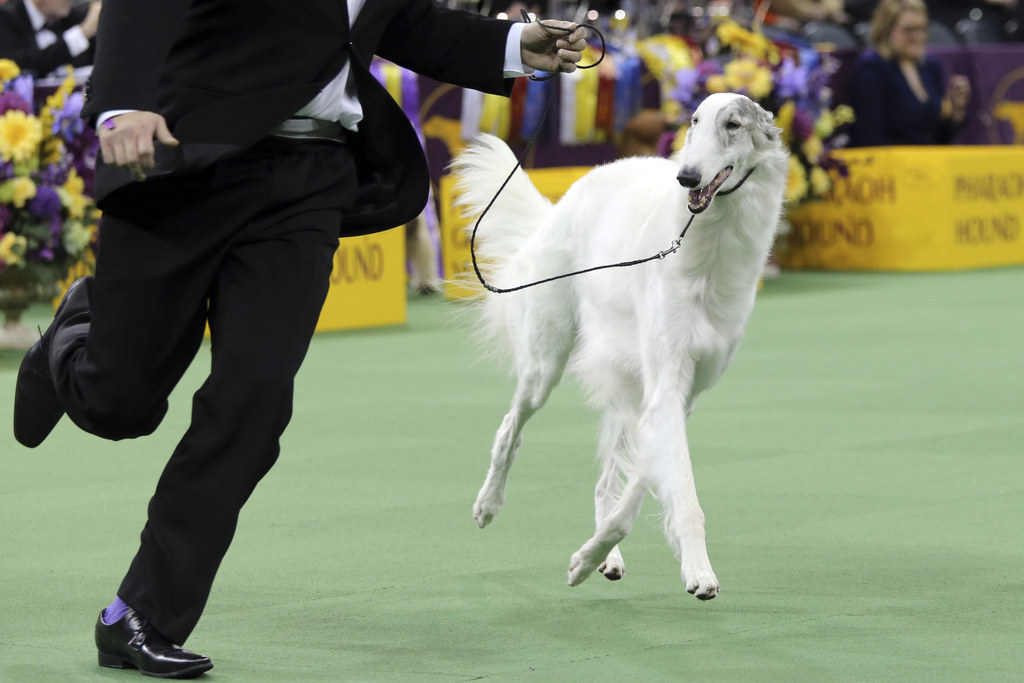 Rumor, a German shepherd, won best in herding group.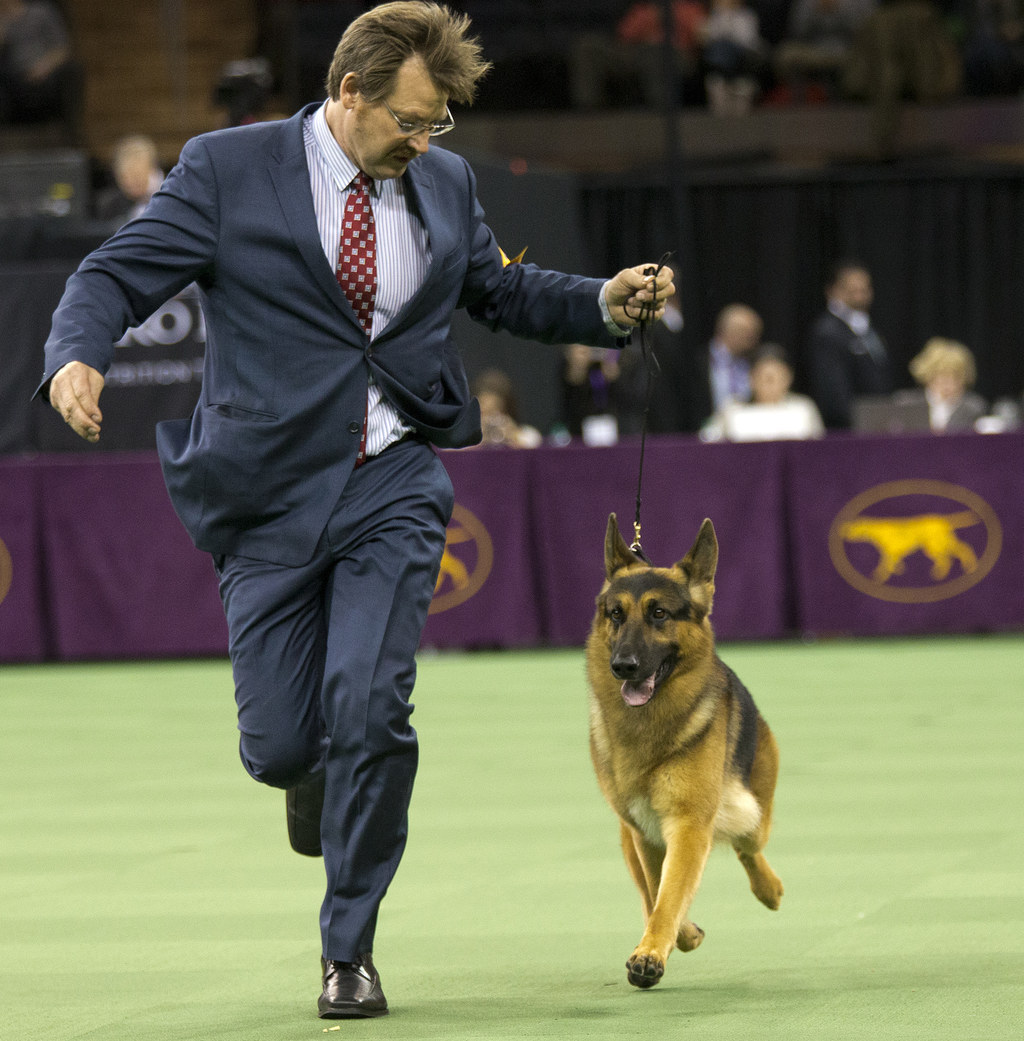 Charlie, a 4-year-old Skye terrier, who finished second to Miss P the beagle at Westminster last year, won best in terrier group.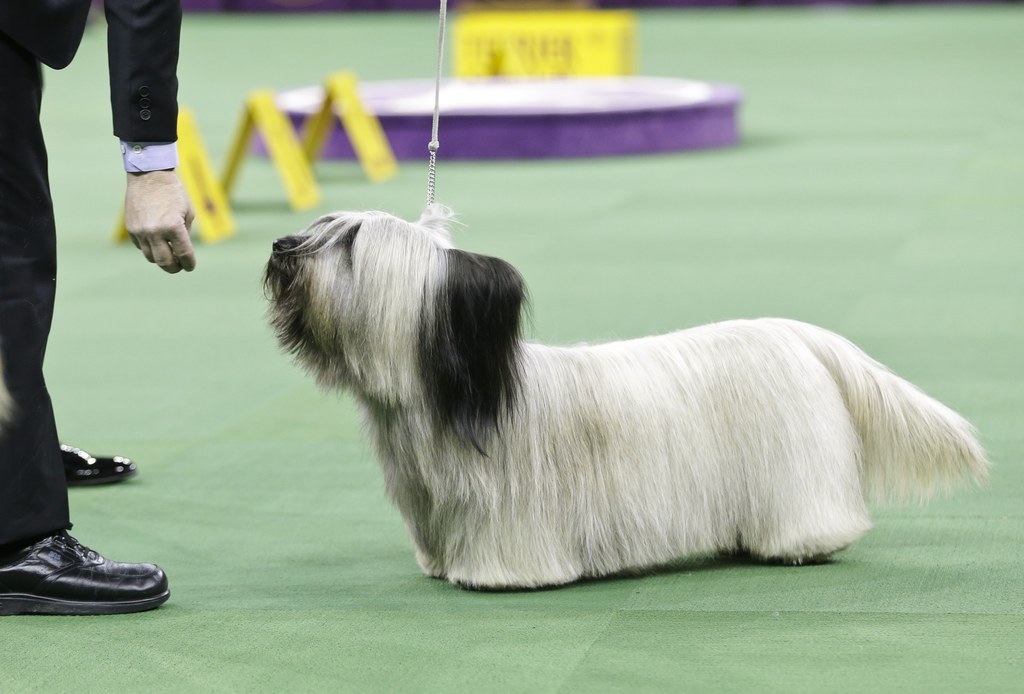 Bogie, a samoyed, won the working group.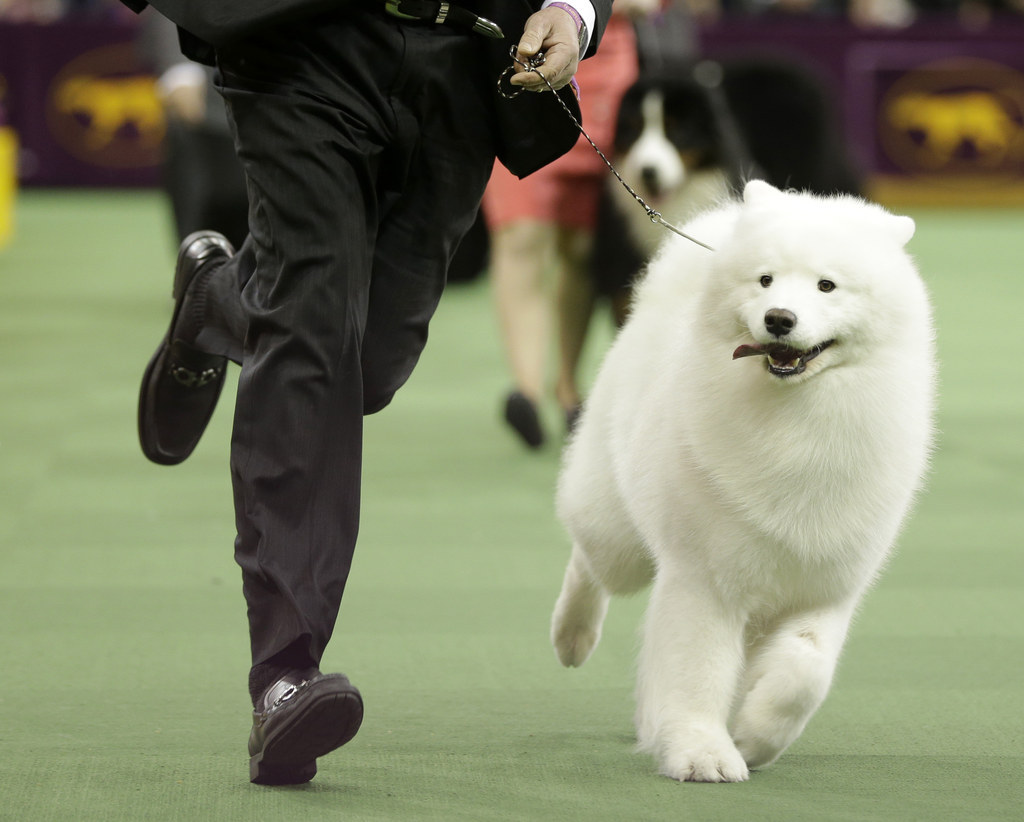 Panda, a Shih Tzu, won best in toy group, while bulldog Annabelle won best in the non-sporting group.