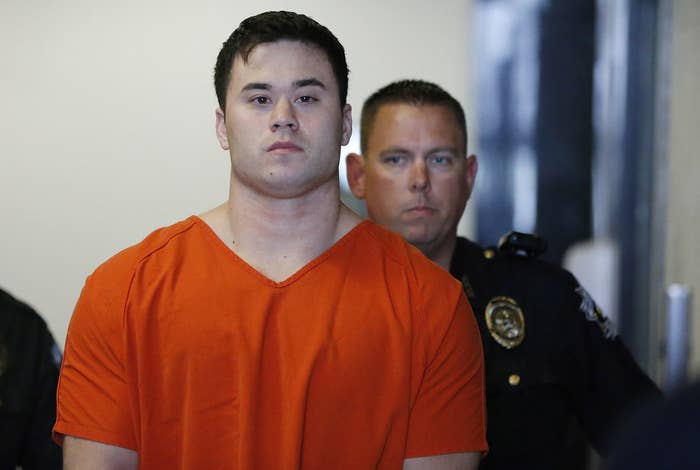 Seven women have filed a civil rights lawsuit against Oklahoma City for failing to properly monitor Daniel Holtzclaw, a former police officer who was convicted of sexually assaulting his victims while on patrol.
The women also accuse the city of failing to properly test and train Holtzclaw.
The 29-year-old former officer was sentenced in January to 263 years in prison for raping and sexually assaulting women in the community where he worked. Prosecutors argued that Holtzclaw targeted poor black women with criminal records because he thought they were less likely to come forward or be believed.
The jury convicted Holtzclaw of counts that involved eight of the 13 black women who accused him. The charges related to stalking, indecent exposure, forced sodomy, and rape.
The federal suit filed in February includes seven women, four of whom had charges upheld by the jury. Holtzclaw was acquitted on charges from the other three women bringing the civil case.
Another woman not involved in the criminal case who reported being assaulted in November 2013 by Holtzclaw filed a separate lawsuit against him and the city in state court.
The woman alleges Holtzclaw slammed her against a wall and pressed his genitals against her back before handcuffing her and throwing her into the backseat of his patrol car.
Oklahoma City police spokesman Paco Balderrama told the Associated Press that the woman accused the officer of using excessive force, but investigators determined nothing improper happened. The woman also never reported any sexual abuse, Balderrama added.
The lawsuit contends the police department was aware of this alleged assault seven months before the first reported Holtzclaw case. The officers was arrested in August 2014 after one of his victims — a black woman with no criminal record — reported him to authorities in May 2014.