Woman Beaten By California Highway Patrol Officer Settles For $1.5 Million
The July incident was caught on video and showed an officer beating a woman repeatedly. She will receive $1.5 million in a settlement, while the officer will resign.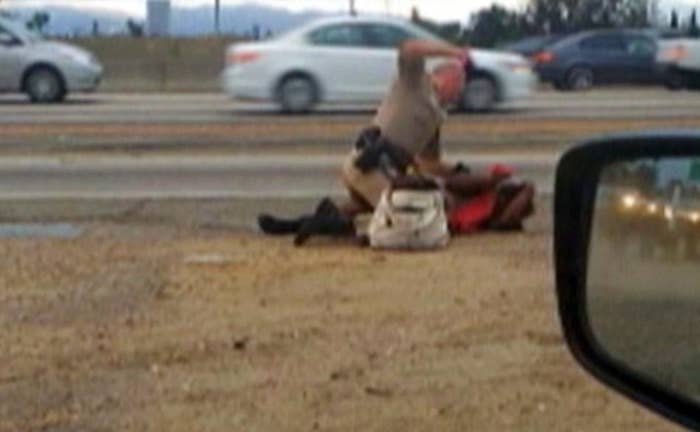 In July, a 51-year-old woman was repeatedly punched by a California Highway Patrol officer alongside a freeway in Los Angeles. The incident was recorded by a passenger driving by and the video sparked outrage on the internet and in the media.
Under a newly reached settlement Wednesday, Marlene Pinnock will receive $1.5 million, and Officer Daniel Andrew will resign, the Associated Press reported. The agreement was reached after nine hours of mediation.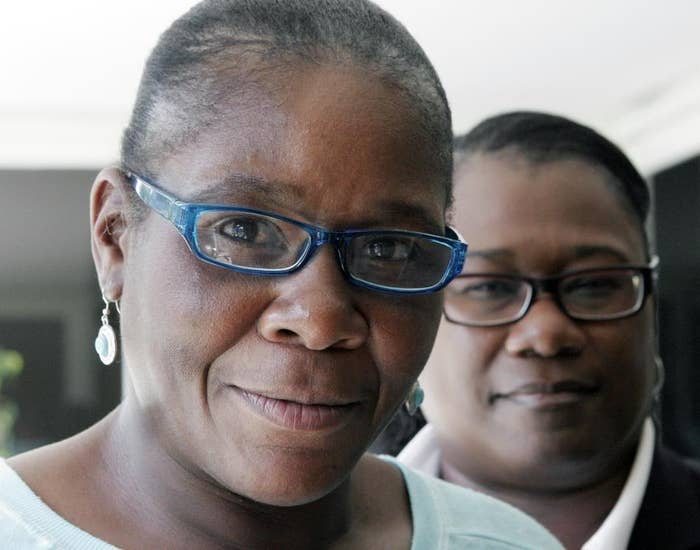 "One of the things we wanted to make sure of was that she was provided for in a manner that accommodated her unique situation in life, and that the officer was not going to be an officer anymore and we secured those things," Caree Harper, Pinnock's attorney, told the AP.
Pinnock, who was homeless at the time of the incident, previously said she believed the officer was trying to kill her and she wanted him to "lose his job and go to jail."
Andrew could still face criminal charges from Los Angeles County prosecutors after the CHP launched an investigation into the incident.