Wig And "Escape Kit" Found In Virginia TV Killer's Getaway Car
Investigators found clothing for a disguise, extra license plates, and several rounds of ammunition inside the shooter's getaway vehicle, police documents revealed.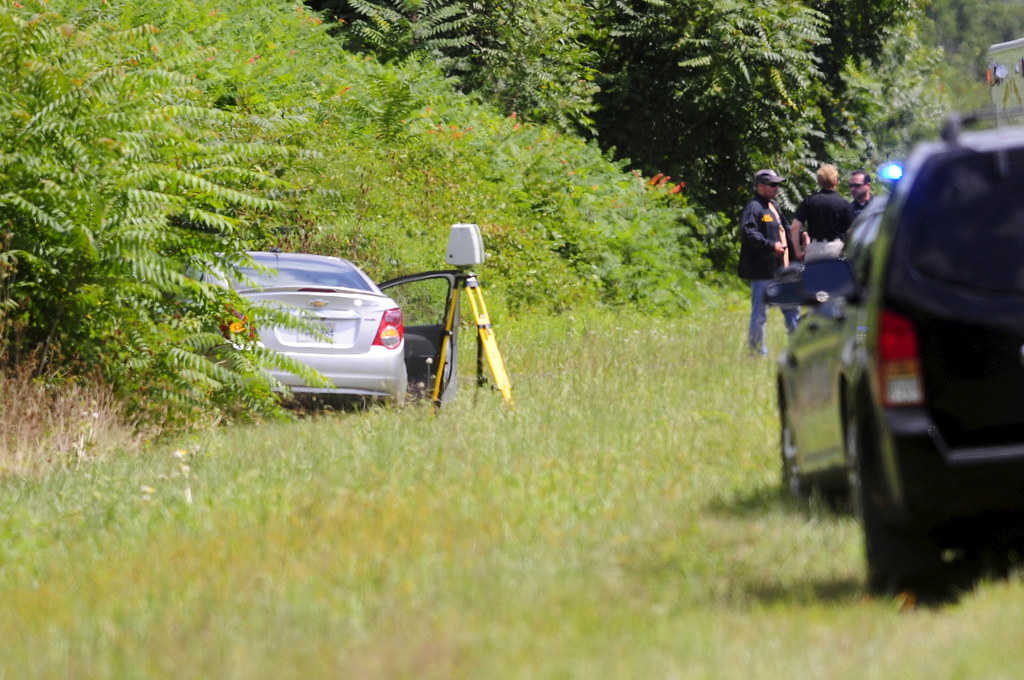 After a 41-year-old man shot and killed two Virginia journalists during a live television broadcast Wednesday he turned the gun on himself in a rental car. But an "escape kit" and other belongings found inside the vehicle imply he might have had a different plan.
Vester Lee Flanagan II killed 24-year-old reporter Alison Parker and 27-year-old cameraman Adam Ward, as the pair reported live for Roanoke, Virginia, news station WDBJ.
Minutes after the shooting, Flanagan, who also went by the name Bryce Williams, posted a series of tweets claiming the two victims had wronged him in the past, followed by video of the horrific shooting.
Flanagan also texted a friend to say he had "done something stupid," according to a search warrant filed in court, which police said helped lead officials to him.
He fled the scene of the shootings in a Mustang and switched into a Chevrolet Sonic at Roanoke–Blacksburg Regional Airport that he rented earlier in the month.
After police caught up to the fleeing gunman, Flanagan shot himself in the rental car. He was later pronounced dead at a local hospital.
Inside the silver Chevrolet, investigators found an "escape kit," which included a wig, a shawl, sunglasses, an umbrella, and a hat, implying he had prepared a disguise to help him slip away after the murders. He also had extra license plates, 17 stamped letters, and a "to do" list, the warrant revealed.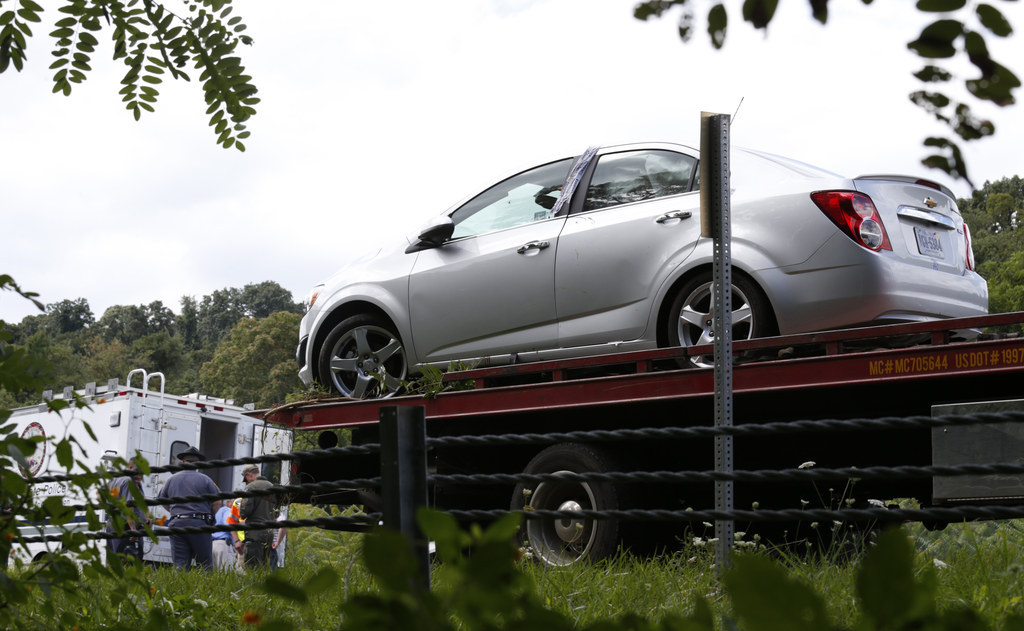 Thomas Faison, a spokesman for the Bureau of Alcohol, Tobacco, Firearms and Explosives, told BuzzFeed News that investigators also recovered two Glock pistols.
Faison said the gun had been purchased weeks ago and that he apparently passed a background check in order to buy the guns.
Along with the Glock pistols, police documents revealed he had six magazines of ammunition on him and extra 9mm ammunition, suggesting he was ready for a fight or might have been planning another attack.
After the shooting, Flanagan managed to fax a 23-page document to ABC News, which also implies he had planned for after the murders. In the fax, Flanagan called himself a black gay man who had been mistreated, and said he had acquired a gun after the murders of nine black parishioners in Charleston in June.
In the car, police also found handwritten notes, a bag full of random papers, and 17 stamped letters. A to-do list was also found, although no additional details were supplied by police documents about what it said. Police also found a white iPhone with a case in the vehicle.
Meanwhile on Friday, the New York Times reported more details from Flanagan's troubled past and anger in the workplace, citing the three suicide notes he sent to ABC News.
Flanagan, who worked at several insurance companies before the attack was putting on "a smiley face to disguise what was to come," the Times reported. Despite claiming to have been bullied as a teen, Flanagan's anger waned after high school. In the mid 90s, he worked in Savannah, Georgia and was in love with a man he calls Ken. In addition to his time in television news, Flanagan claimed to have worked as a male escort, according to CNN.
"Ken was there for me in ways I cannot even describe," he wrote in his note, according to the Times. "What a great experience that was – all around. A scenic/romantic city ... a new romance ... a career hitting on all cylinders. Sadly we only had a short period of 'happiness' as it related to my career, anyway."
After Flanagan was fired from WDBJ in 2013, proving he was difficult to work with, Flanagan killed two of his cats and dug a grave in an nearby forest. He covered the bodies with leaves and a flower.