Why You Should Care About GMO Legislation
In Hawaii, legislation is moving forward that bans spraying pesticides and growing GMOs. But Hawaii isn't alone: Twenty-eight states have introduced bills relating to genetically modified crops this year.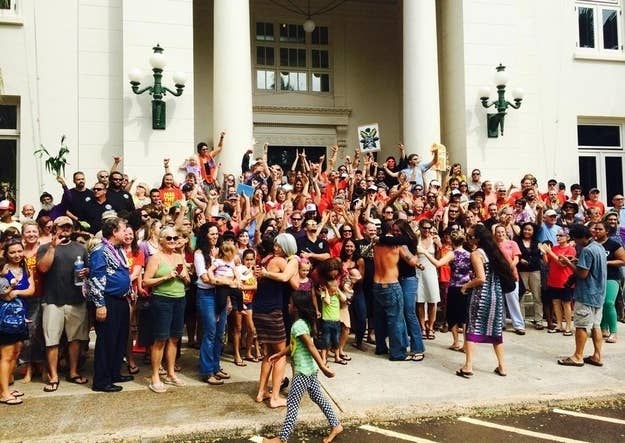 HONOLULU — Last week, the Kauai County Council moved forward a bill that requires biotech companies to reveal where they're spraying pesticides and creates no-spray zones near schools and public areas.
On Tuesday, the Hawaii County Council passed a bill prohibiting biotech companies from opening shop on the Big Island and banning existing companies from growing any new genetically modified crops. The measures are the latest victories for anti-GMO groups in an increasingly vocal debate in Hawaii.
Because Hawaii's tropical climate allows for three harvests per year, it has become ground zero for testing GMO seeds — and a focus for critics of the practice. Hawaii's state legislatures have introduced 26 bills that relate to genetically modified crops in 2013.
But Hawaii isn't alone. Ninety-five bills relating to genetically modified crops were introduced in 28 states this year.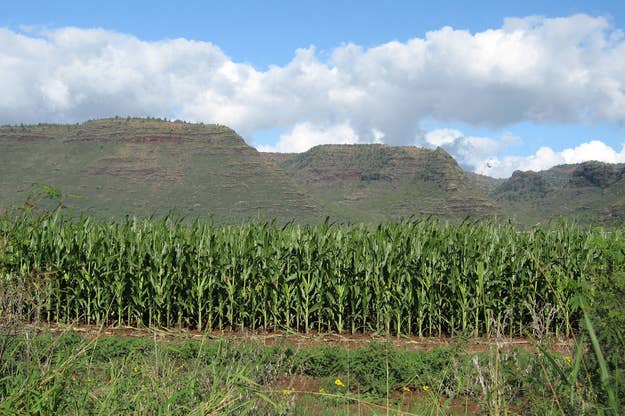 What is the concern about growing GMOs?
Biotech companies have made Hawaii the world's leading producer of genetically engineered seed varieties. Hawaii's year-round grow season is used to engineer seeds that resist pesticides so farmers can spray chemicals liberally on fields without harming the genetically modified crop. A biotech company then sells its brand of seed and pesticide together to a farmer (e.g., Monsanto's Roundup Ready soybean).
Supporters of the legislation passed in Hawaii are worried about environmental and health risks associated with widespread application of pesticides. Big Island and Kauai's county bills serve to protect against these risks in different ways.
Kauai's bill seeks transparency from biotech companies, requiring them to disclose the type and amount of chemicals being sprayed, as well as when and where they are dispersed. It also requires companies to spray at a safe distance from public spaces like schools, hospitals, and parks, and the county is required to look into health and environmental impacts.
Lands used by the biotech companies are currently adjacent to the Waimea River as well as schools. Teachers at Kauai's Waimea Canyon Middle School raised concerns about unusual odors and blamed pesticides sprayed by Syngenta. Investigators earlier this year released a report showing pesticides were detected in air and water samples taken at the school.
It is well established that pesticides can cause birth defects and other developmental conditions in children. Activists and local doctors say they want additional research on the potential health impacts on Kauai residents.
Biotech companies like Syngenta, Monsanto, Pioneer, Dow, and BASF have been experimenting with GMOs on Oahu, Kauai, and Molokai for years now, but they've never operated on Big Island. With Hawaii County Mayor Billy Kenoi's approval of Bill 113, large biotech companies could be permanently kept out. (However, the bill exempts Big Island's papaya industry.)
Keeping seed experimentation out of the Big Island could protect it from cross-pollination, which can be caused by anything from pigs and goats transporting and depositing seeds at other locations to wind and insects carrying pollen over large distances.
Organic farmers are especially worried about cross-pollination, which cannot be undone, and how it would impact their export market. Wheat growers in Oregon couldn't sell their grain to Japan and South Korea this summer after Monsanto's unapproved GMOs appeared in their fields.
What is the concern with banning or disclosing more information about GMO agriculture?
Biotech companies are major employers in Hawaii, and the seed industry contributes approximately $144 million to the state's economy, according to the Hawaii Crop Improvement Association, which advocates for biotech companies. It argues that legislation will mean fewer jobs.
For the most part, farmers on Big Island don't grow GMO crops, but some local farmers say they worry that they won't have access to future technologies that could help their farms increase production or save crops from viruses.
In the 1990s, the Big Island's papaya industry was nearly obliterated by the ringspot virus. The Rainbow papaya was genetically engineered to resist the ringspot virus and has been touted as a model of how biotech can save crops.
GMO papaya farmers are exempt from Bill 113, but they will have to pay the county $100 to register their field every year. Farmers say they worry this stigmatizes their crops and will lead to more papaya vandalism.
Biotech companies say they don't want to disclose more information on their seed experimentation, including pesticide use, because they compete with one another and want to keep their practices secret.
What is the concern about eating GMOs?
The verdict is still out on whether GMOs are harmful for consumption: Those against legislation say there is no scientific evidence showing GMOs are bad, while supporters say there isn't adequate research or independent scientific verification of industry assessments.
The Food and Drug Administration does not conduct tests itself, but depends on producers to evaluate and certify the safety of their own products — although Monsanto claims the FDA is responsible for the safety of genetically modified products.
The U.S. allows GMOs, and much of what Americans eat already contains genetically modified ingredients, but many countries, including the European Union, China, Russia, Brazil, Japan, and South Korea, have either banned or have strict labeling laws for the sale of genetically modified crops.
How is labeling legislation different?
Most U.S. legislation currently being considered related to GMOs requires manufacturers to display labels on foods made with genetically modified ingredients. Labeling legislation would be huge, because most of the food industry uses GM corn and soy crops.
Earlier this month Washington state's Initiative 522 called for manufacturers to "clearly and conspicuously" display labels with genetically modified ingredients, but big food companies spent millions to make sure it was not first state in the U.S. to pass GMO labeling requirements. California's Proposition 37, a similar GMO labeling law, from 2012, met the same fate.
Americans overwhelmingly support labeling foods that have been genetically modified, The New York Times reported after conducting a poll in which 93% of participants said that foods containing such ingredients should be labeled. Of those polled who had concerns about GM crops, 26% said they're not safe, while 13% were concerned about the environmental impacts.
Despite the major loss in Washington and California, there are still 68 bills pending in the U.S., and proponents pushing for GMO labeling cite progress in other U.S. states, particularly in Alaska, Connecticut, Maine, Vermont, New Hampshire, Massachusetts, Pennsylvania, and New York. They also say they will pressure federal lawmakers to pass legislation.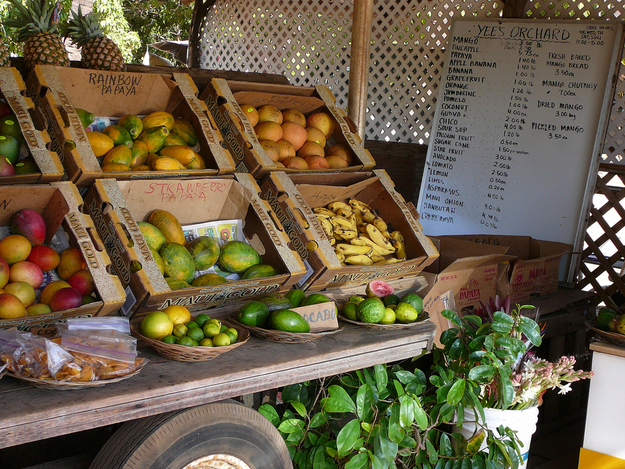 What are other states doing?
Connecticut and Maine have passed the only GMO-related labeling legislation to date, but their bills are contingent upon other states approving similar bills.
Supporters of labeling are hopeful about a bill introduced in the Pennsylvania Senate and several bills related to labeling of seeds and food introduced in the Massachusetts legislature. Advocates are also hopeful about New York's bills that relate to the growing and labeling of GMOs.
New Hampshire has a labeling bill that the full state House will consider in January 2014, but it has had a rocky path so far. In January 2014, Vermont's Senate will consider a bill that already went through the state House of Representatives. Monsanto has lobbied against the bill and has threatened to sue the state if it passes.
Alaska unanimously passed a resolution opposing AquaBounty's petition to produce genetically engineered salmon in the state. In Alaska, environmental impacts, especially related to cross-breeding, and health impacts of consuming the fish were major factors in passing the resolution, which also urges more research be conducted.
What about the federal government?
Supporters and opponents of labeling have both looked to the federal government to take sides. In Washington, D.C., Senator Barbara Boxer and Representative Peter DeFazio have co-sponsored the Genetically Engineered Food Right-to-Know Act, a bill that would require labeling of genetically modified ingredients.