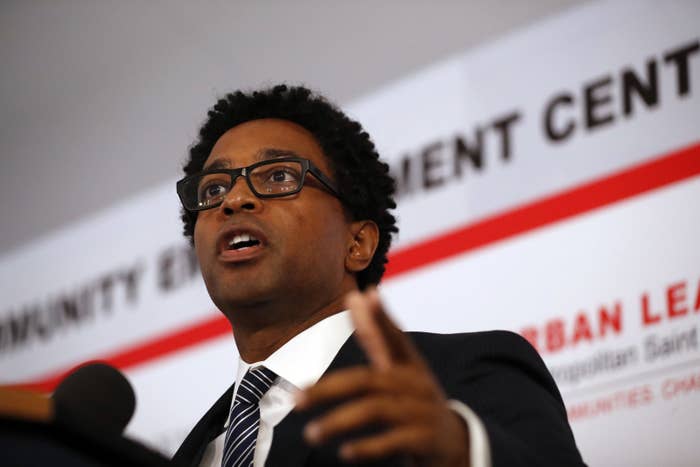 Criminal justice advocate Wesley Bell has claimed victory over long-standing St. Louis County Prosecutor Robert McCulloch, who was widely criticized for his handling of the police shooting of Michael Brown in Ferguson, Missouri.

A 43-year-old attorney and former municipal judge, Bell was elected to Ferguson's City Council in 2015 amid ongoing protests over Brown's shooting. He ran for county prosecutor on a reform platform, pledging to "change the culture" of the office.
The race had gained little attention in Missouri because the young black lawyer was running against a 67-year-old white incumbent who has held the office for nearly three decades. McCulloch, who has long enjoyed the support of the state's Democratic Party establishment, retained a fundraising advantage throughout the race.
Nevertheless, with all precincts reporting Tuesday night, voting results showed that Bell beat McCulloch 53% to 47%. There is no Republican running in the general election for county prosecutor, so Bell is almost certain to win the office in November.
"People keep saying, 'You shocked the world,'" Bell said to the crowd celebrating at his election night party Tuesday. "No, we shocked the world. People showed up and showed out."
McCulloch did not immediately respond to BuzzFeed News' request for comment on the results of the race.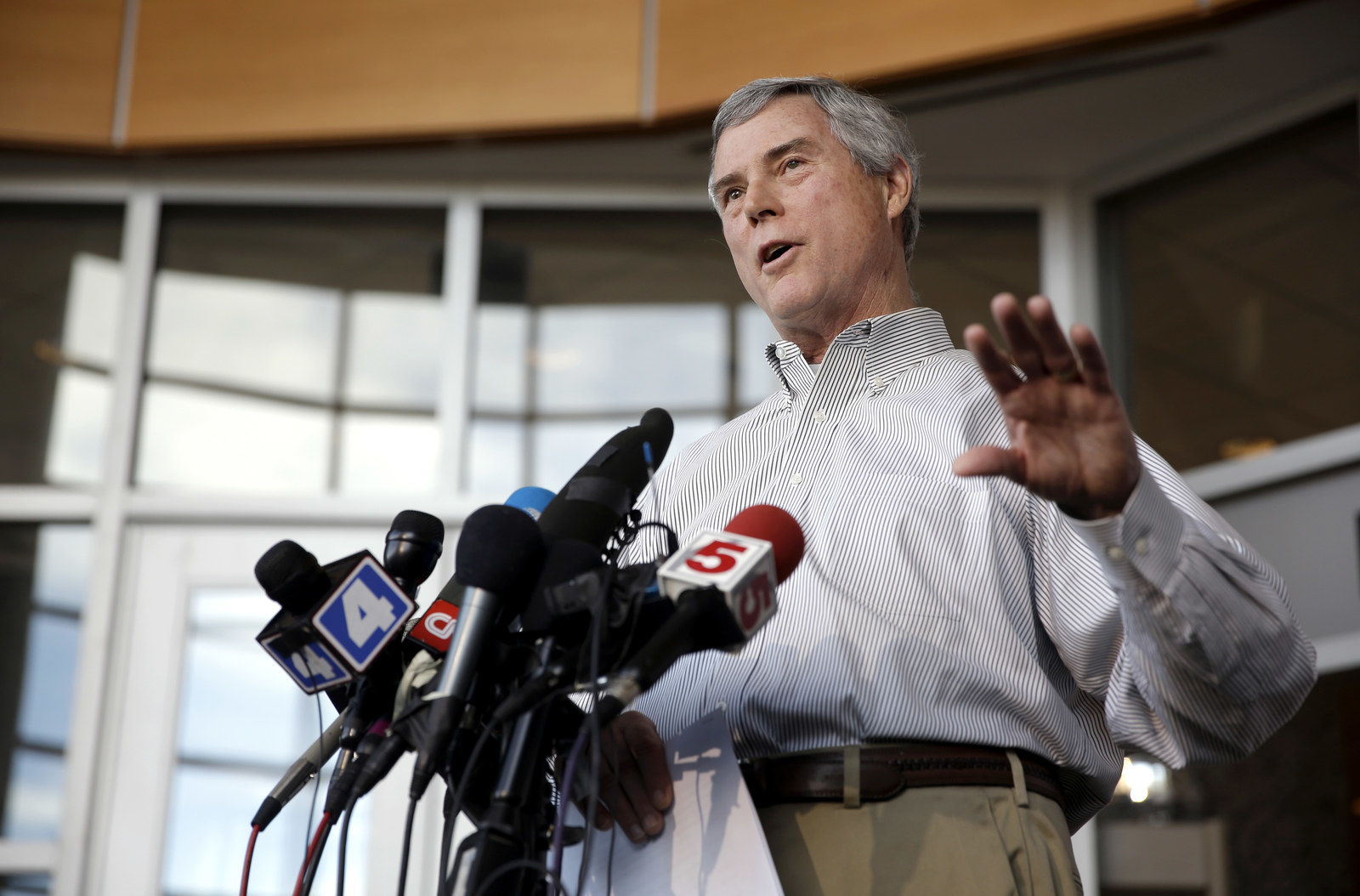 The race has now drawn Ferguson back into the spotlight, four years after Brown's shooting set off months of chaotic protests across the region and galvanized a national movement against police brutality and officer-involved shootings of unarmed black men.
McCulloch, a seven-term incumbent, was last elected in 2014, less than two weeks before Ferguson police officer Darren Wilson shot and killed 18-year-old Brown. Political observers saw Tuesday's race as a referendum on what happened in Ferguson that led to Brown's shooting and how the case was handled following his death.
After a St. Louis County grand jury declined to indict Wilson, who is white, critics accused McCulloch of skewing the investigation to favor the police department's version of events. Tuesday's Democratic primary was the first time that he has been up for reelection since the incident.