U.S. Helped Imprisoned Cuban Spy Artificially Inseminate His Wife
The United States helped collect the sperm of a spy locked up in California and then send it to his wife. The couple is expecting a baby in two weeks.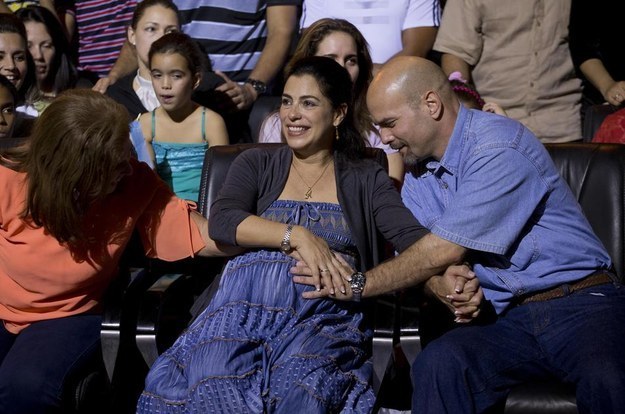 The United States took the unprecedented step of helping a locked up Cuban spy have a baby with his wife, who was worried that after 16 years being separated from her husband that she would never have a child.
Gerardo Hernandez was allowed to send sperm to his wife Adriana Perez with the help of Sen. Patrick Leahy (D-Vermont), who arranged the deal. Perez is now due to give birth in two weeks.
"The feeling now, in a word? Delirious," Hernandez, who is 44, said to the official Cuban newspaper Granma. "I'm not even going to say love. Delirious is what defines it better."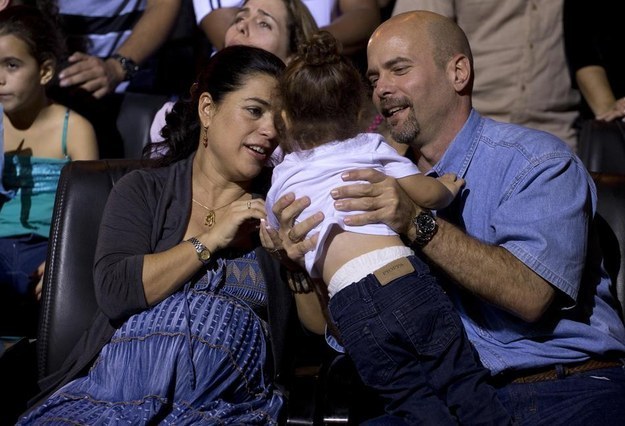 Leahy first met Perez in February 2013 when the senator and his wife, Marcelle Pomerleau, took a diplomatic trip to Cuba.
"She made a personal appeal to Marcelle. She was afraid that she would never have the chance to have a child," Leahy said in a statement. "As parents and grandparents, we both wanted to try to help her."
The U.S. government's involvement in the deal to help Perez get pregnant helped pave the way for the negotiations that eventually led to the release of Alan Gross in exchange for the last three of the so-called Cuban Five, as well as restoring diplomatic ties between the two countries after more than 50 years.
"Whatever it was going to take to get Alan Gross released was also going to involve a solution for the Cuban prisoners," said Tim Rieser, foreign policy aide to Leahy.
Gross had been jailed in Cuba for crimes against communism, including bringing computer and satellite equipment to the country. Hernandez and two others of the Cuban Five spies were locked up in a federal prison in California after being convicted of espionage and murder conspiracy charges in 1998.
Since that time, the Cuban government had repeatedly complained that the U.S. would not grant Perez a visa to visit her husband.
After some lobbying on Capitol Hill, Perez was finally granted a U.S. travel visa, allowing her to visit Hernandez twice in the past year and a half after only seeing him once before. Rieser also helped another of the Cuban Five get access to needed medicine.
"Like a number of other things that we did and the Cubans did, (it contributed) to a better kind of atmosphere for the talks that were necessary to bring about Alan's release and a change in U.S. policy," Rieser said.
The idea for artificial insemination surfaced after Leahy learned that conjugal visits were not allowed at the federal prison were Hernandez was being held. So Hernandez's sperm were collected and shipped, with the procedure carried out in Panama. The first attempt failed, but the second try a few months later was successful.
The Cuban government paid for the process, Rieser said.
Hernandez said on Saturday, while gesturing to Perez's stomach: "I had to do it by 'remote control' but everything turned out well."
He said they are expecting a girl and they plan to name her Gema.