Uruguay Becomes First Country To Legalize Marijuana Trade
Uruguay's Senate gave the OK Tuesday for the world's first national marijuana marketplace, controlling all operations from cultivation to consumption. Update: Uruguay's decision to legalize marijuana violates international law, the United Nation's narcotics board said.
UPDATE — Dec. 11, 8 p.m. ET: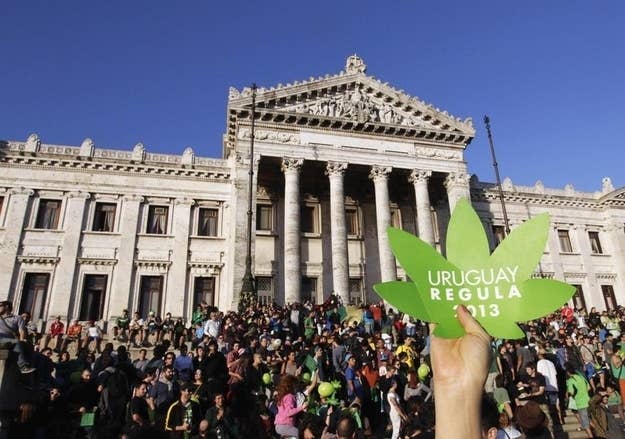 Uruguay is the first country in the world to establish a government-operated marketplace for marijuana. The country's Senate passed the bill by a vote of 16 to 13 on Tuesday evening. The plan now awaits the signature of President Jose Mujica, who has previously expressed his support for the legislation.
The country hopes to decrease drug trafficking by controlling all aspects of the marijuana industry. It also hopes to undercut drug traffickers by setting the price of cannabis at $1 a gram.
"The illegal market is very risky and of poor quality," the head of Uruguay's National Drugs Board, Julio Calzada, said. "The price of marijuana from Paraguay that gets sold on the streets here is about $1 a gram, so we're going to set the price of government-controlled cannabis at around that same price. We want to snatch the market away from the drug traffickers."
The United Nation's International Narcotics Control Board, which is an independent group of experts, said Uruguay's decision violates international law. INCB chief Raymond Yans said he was "surprised" that the government had "knowingly decided to break the universally agreed and internationally endorsed treaty". The INCB also said that the move would influence children's drug use and lead to addiction.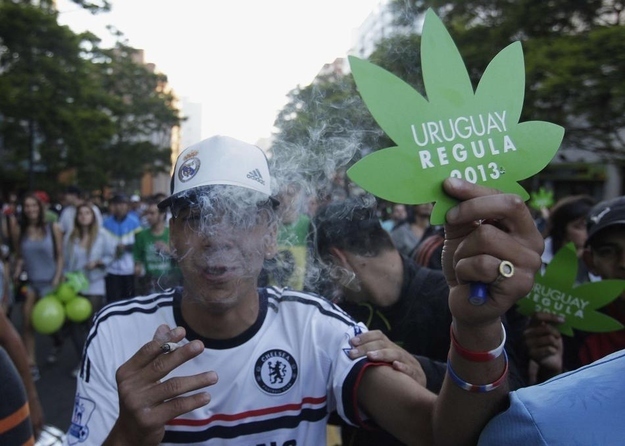 Uruguay hopes to have the government-controlled operations running by mid-2014, as it will take time to establish a system where weed will be bought and sold freely at pharmacies.
The government will also set up a database of adults registered to consume marijuana, and will enforce limits of marijuana purchased (40 grams a month) or marijuana plants grown (six allowed at home).
Cannabis has long been legal for personal use in Uruguay, but growing, selling, or buying it was publishable with a prison term. Marijuana consumption is popular in the country with about 120,000 of the country's 3.4 million population saying they partake at least once a year, according to the National Drug Council.