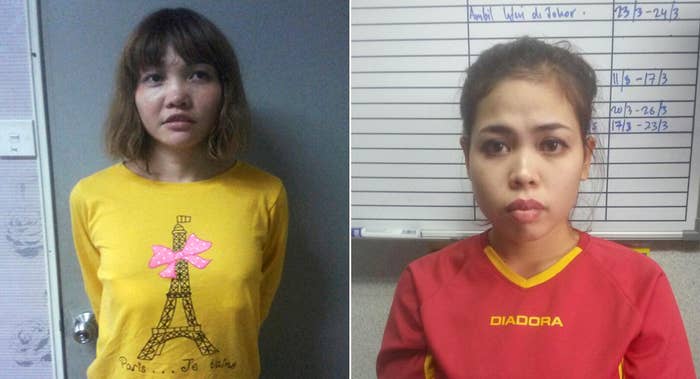 Two women accused of killing Kim Jong Nam, the 46-year-old estranged half brother of North Korea's dictator, were charged with murder on Wednesday.

The women, 28-year-old Doan Thi Huong from Vietnam and 25-year-old Siti Aisyah from Indonesia, were in the Kuala Lumpur airport on Feb. 13 when they allegedly ran behind Kim Jong Nam and rubbed the nerve agent VX on his face, killing him within about 20 minutes.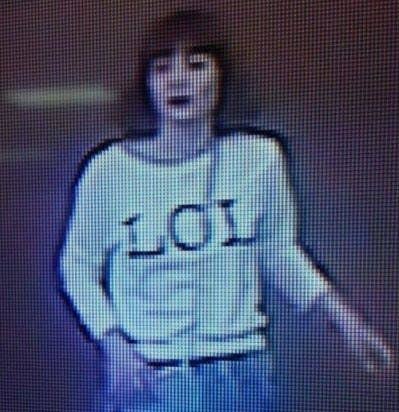 The two women appeared in front of court while being protected by special forces, according to BBC News. The women did not enter a plea.

If convicted, they could face the death penalty.

At least one of the women previously said she thought they were performing a prank, and that she had been paid in the past to pull pranks.
People were shocked that Huong wore a shirt that said "LOL" when surveillance footage of the attack first circulated.
Police also arrested a North Korean man, Ri Jong Chol, 45, four days after the attack. He was released on Thursday, with authorities saying they did not have enough evidence to connect him to the case and that he would be deported because he does not have valid travel documents, according to the Associated Press.
The day before a former deputy ambassador to the United Nations, Ri Dong Il, came to the Malaysian capital as a delegate for the country, which has had a friendly relationship with Malaysia in the past, and demanded Ri Jong Chol's release, the New York Times reported. He also came to discuss bringing Kim Jong Nam's body back to North Korea.

On Thursday, Malaysia revoked its visa-free travel for North Koreas entering the country. Many, including South Korea, have accused Pyongyang of carrying out the attack.
Authorities are seeking seven other people as they continue to investigate the death, the New York Times reported.
Other suspects include a senior official at the North Korean embassy in Malaysia's capital city and a person who works for the state airline, BBC News reported.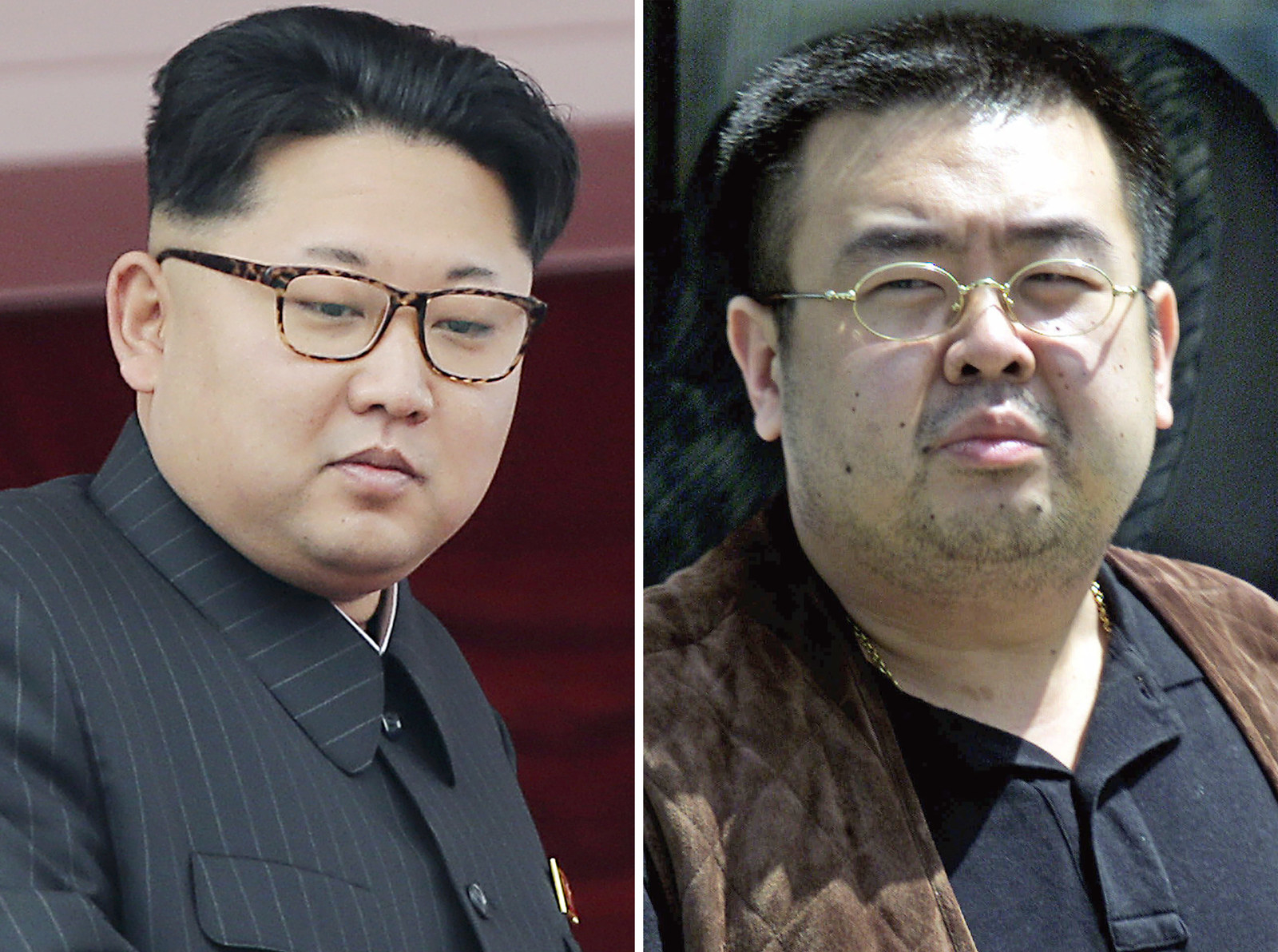 Kim Jong Nam was previously caught in 2001 at an airport in Japan trying to use a fake passport from the Dominican Republic. He told immigration authorities at the time he had wanted to visit Tokyo Disneyland.

The incident is believed to have caused him to be cut off from the rest of the Kim dynasty, and to have ruined any chance he had of succeeding his father, the late North Korean leader Kim Jong Il. After, he reportedly spent much of his life abroad and criticized dynastic succession in North Korea.