Hunt Is On For Seattle Homeless Camp Shooter Who Killed 2, Injured 3
Police were searching a wooded area near the encampment for at least one shooter, who remained on the loose Wednesday.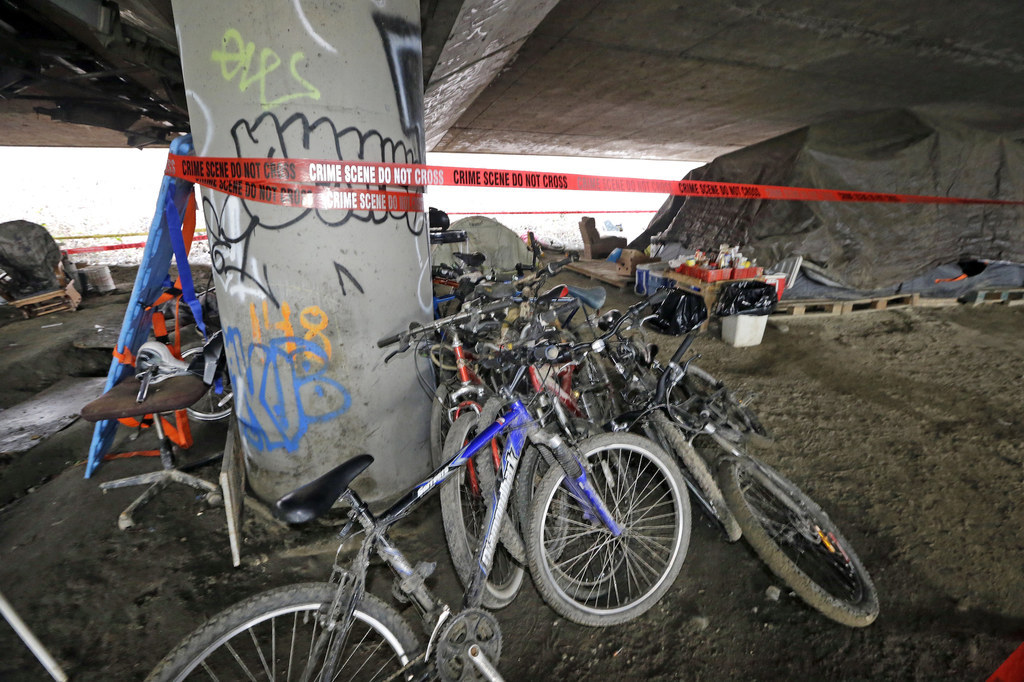 Seattle police on Wednesday said the shooter responsible for killing two and injuring three others at a homeless encampment remained on the loose.
During a news conference Tuesday night, police said they were looking for two persons of interest — meaning there could be more than one shooter — but did not identify them or release a description.
The Seattle Police Department said they were searching in a wooded area east of the Tuesday night shooting on Airport Way South and South Atlantic Street.
James Tran, 33, and Jeannine Zapata, 44, were killed in the shooting, the medical examiner said Wednesday.
Two other females and one other male were injured in the shooting.
Police Chief Kathleen O'Toole said investigators believe the shooting was related to low-level drug dealing, but they are still interviewing witnesses.
KIRO 7 reported that the three injured victims were rushed to Harborview Medical Center. Two of them are in stable condition, while one is still in critical condition.
The shooting was the largest in the city since May 2012, according to KIRO 7.
The shooting happened Tuesday shortly after Seattle Mayor Ed Murray spoke on television about how he planned to address the increasing homeless population.
On Wednesday, the mayor spoke again about the homeless crisis, saying he wants to double the $145 million Seattle Housing Levy in order to build more affordable housing.
This is a developing story. Check back for updates and follow BuzzFeed News on Twitter.