Two Killed As Severe Storms Rip Through The Midwest And South
A powerful storm spawned tornadoes from Texas to Illinois, killing at least two people and injuring several others.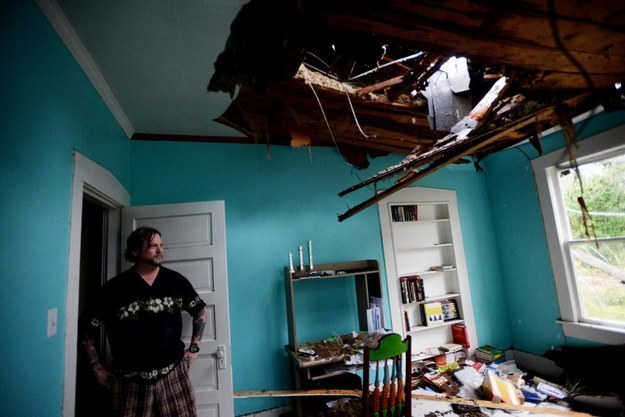 At least two people were killed and several others injured Monday when a powerful storm system spawned tornadoes and damaging winds across the South and Midwest.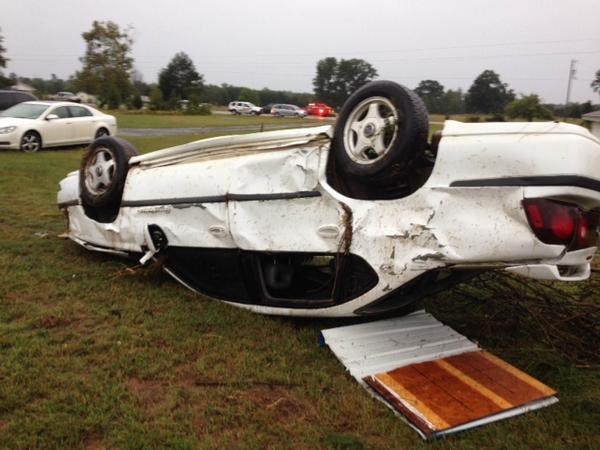 In Alabama, a tree fell on a mobile home, killing a 75-year-old woman and injuring her husband, local law enforcement said.
As a result of the storm, nearly 40,000 people lost power in Alabama's Birmingham, Tuscaloosa and Walker counties.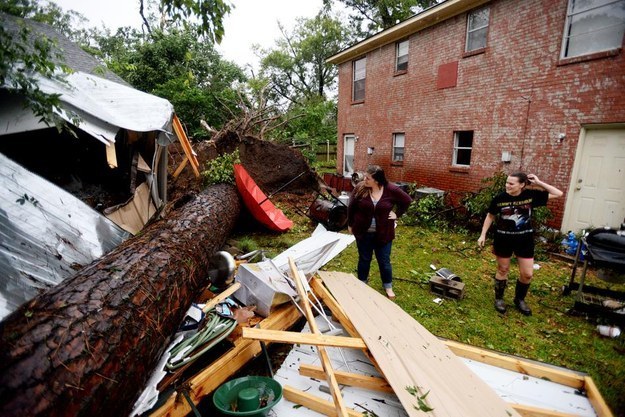 In Missouri, two tornadoes touched down in the morning, destroying several homes and toppling trees, the National Weather Service reported.
The storm forced the postponement of Game 3 of the American League Championship Series between the Kansas City Royals and Baltimore Orioles.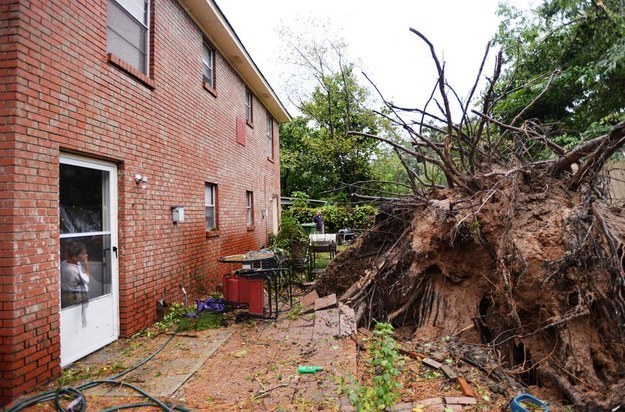 In Louisiana, downed trees caused power lines to topple, leaving at least 38,000 people without electricity, according to USA Today.
Governor Bobby Jindal declared a state of emergency, while University of Louisiana at Monroe spokeswoman Kiwana Sutton said all classes were cancelled until Tuesday morning.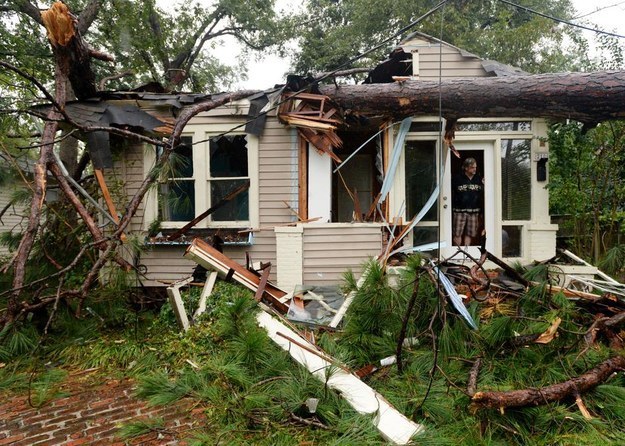 In Texas, a brushfire was believed to be started by lightning strikes. The fire set ablaze an oil well site near Longview, Texas. The thunderstorms also caused thousands of homes and businesses to lose power.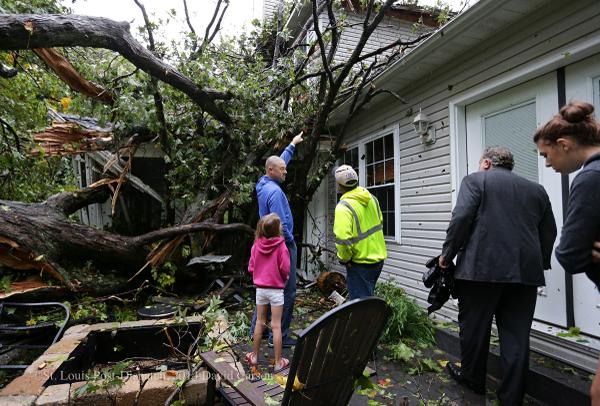 In Illinois, several homes were damaged and many trees fell. No injuries were reported.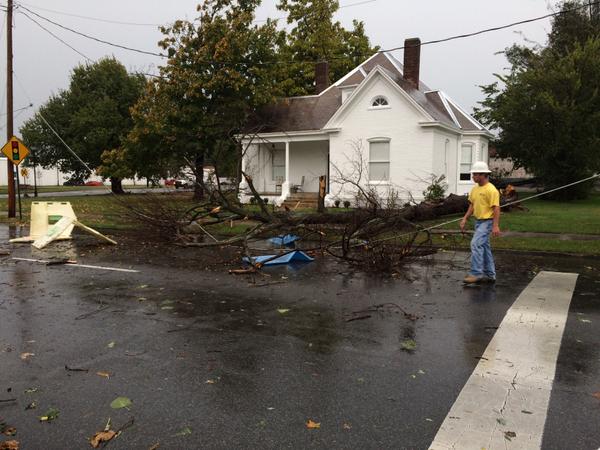 Storms in Kentucky on Monday brought down trees and damages power lines. A funnel cloud was also seen near Dawson Springs on Monday night, according to the National Weather service.
In Mississippi, serious storm damage caused at least 10,000 people to lose power. Several places reported losing roofs during the storm and widespread tree damage was seen. Hail was also reported.
A flight on its way to Jackson from Atlanta was forced to turn around because of the storms.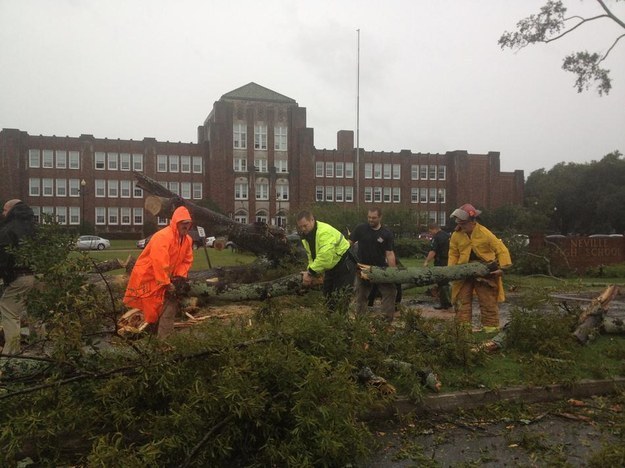 The Storm Prediction Center estimated that more than 36 million were in the path for destructive wind and rain. They said the greatest risk was for those along the Mississippi River from southern Illinois to northern Louisiana.