After a heated competition Thursday night, two young men — Ansun Sujoe and Sriram Hathwar — were declared co-champions of the Scripps National Spelling Bee for the first time since 1962.
Speller Gokul Venkatachalam, of Chesterfield, Mo., was one of three finalists until he misspelled the word "Kierkegaardian."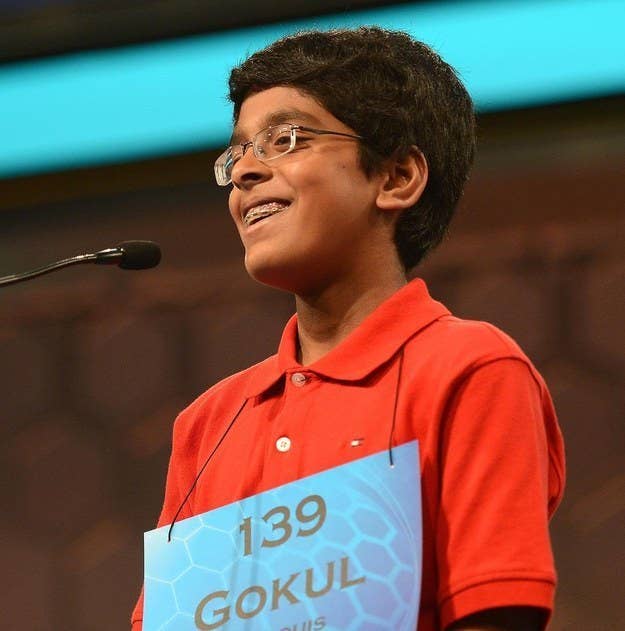 Speller Sriram Hathwar, of Painted Post, N.Y., almost lost on the word "corpsbruder."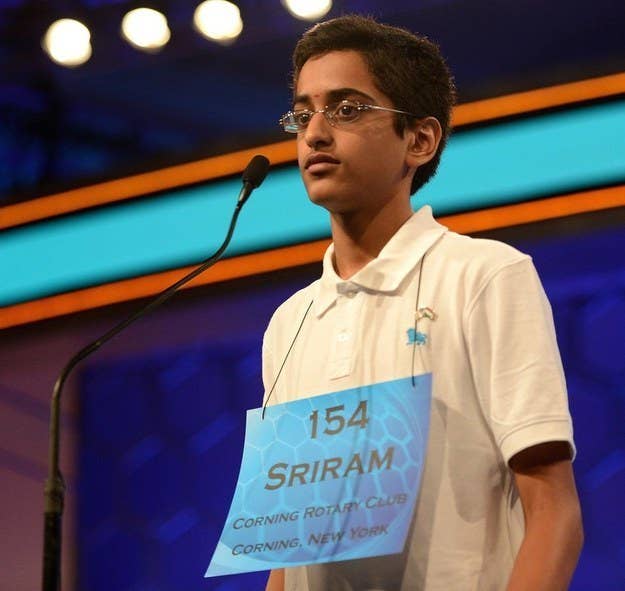 But Ansun Sujoe, of Fort Worth, Texas, then misspelled "antigropelos," meaning waterproof leggings, which gave Hathwar his second chance.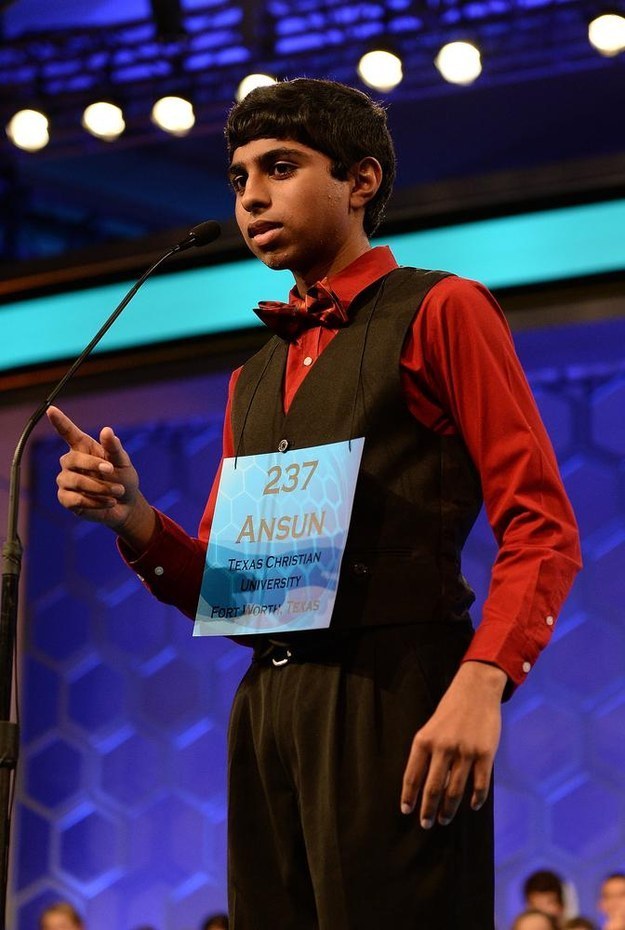 Hathwar was able to spell "skandhas" correctly, and then Sujoe spelled "Hyblaean" right.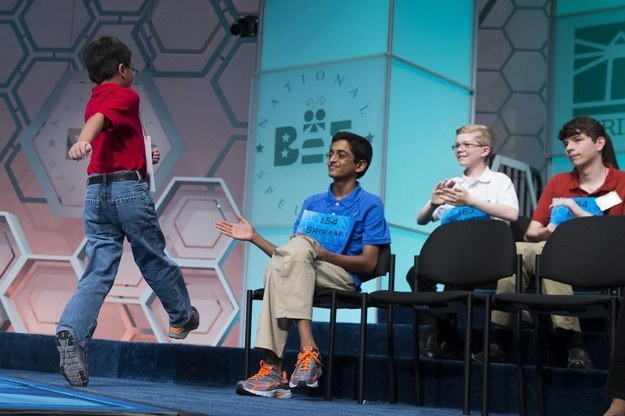 And then the rounds just kept going, because neither of the final two spellers misspelled anything! Hathwar spelled "encaenia" and then Sujoe spelled "terreplein"...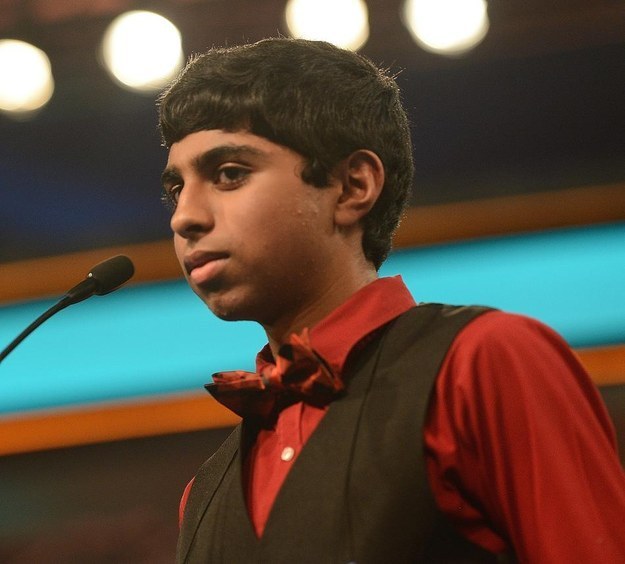 Eventually, it became clear that all the words would be used up. Hathwar's final word was "stichomythia," which is a dialogue especially of altercation.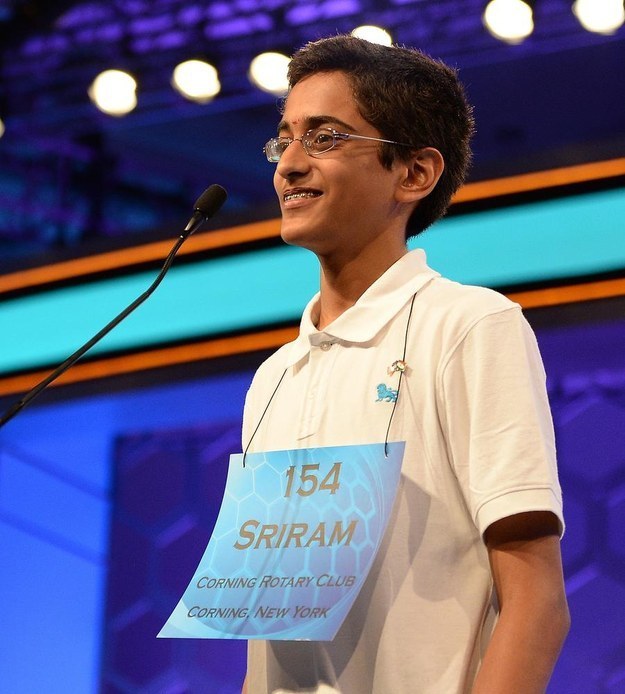 Once he had spelled his word correctly, it was up to Sujoe to spell his word correctly for both to win. Sujoe's final word was "feuilleton," which is part of a European newspaper, and he spelled it correctly.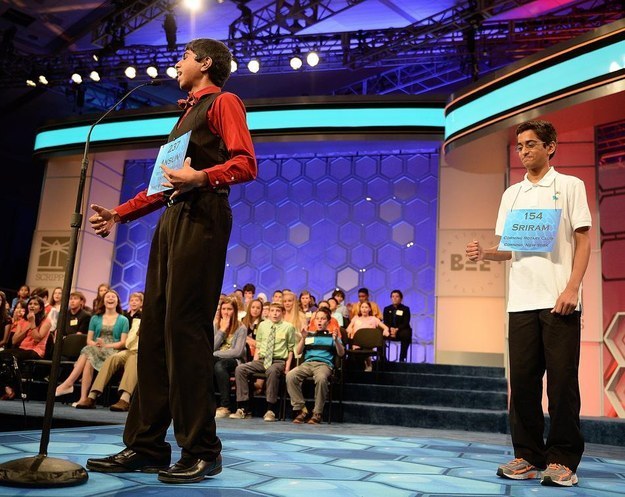 After all of the words were used up, the two boys were declared co-champions.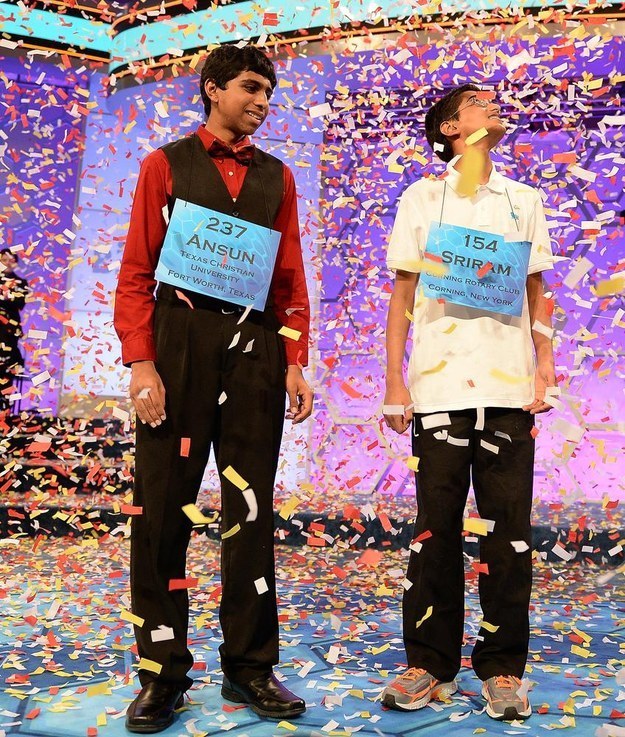 While the boys have to share a trophy for now, both champions win $30,000 in cash plus a $2,500 U.S. savings bond, and a complete reference library.