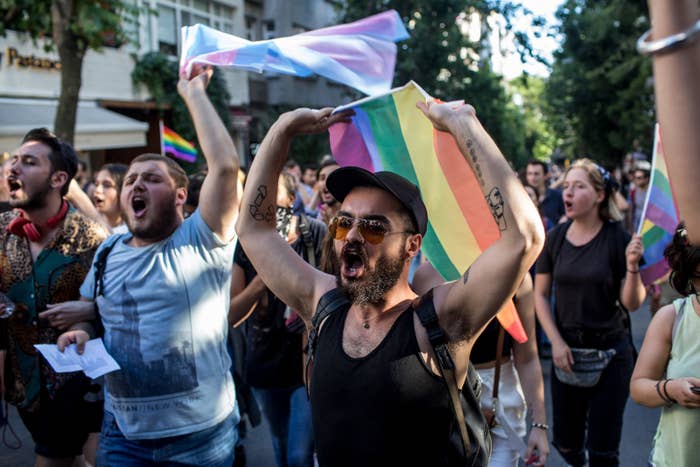 Turkish authorities have banned all LGBT events in the country's capital, citing risks to "public safety."
In a statement Sunday, the governor's office in Ankara said the ban would apply to all LGBT festivals, panels, exhibitions, and film screenings and will remain in effect "until further notice," according to Reuters. The ban is meant to "provide peace and security," the statement said, adding that different groups might use such events to "publicly harbor hatred and hostility."
Local LGBT advocate groups such as Kaos GL slammed the decision, calling it illegal and vague and accusing the government of violating fundamental freedoms.

The move comes after Turkish authorities banned a German LGBT film festival on Wednesday, the day before it was supposed to open, citing public safety and terrorism risks, Reuters reported.
The move is likely to raise fears of discrimination against the country's LGBT community. Although Turkey is one of few Muslim-majority countries where it is legal to be gay, activists report widespread hostility toward members of the community. Since 2015, Turkish officials have banned Istanbul's annual pride parade, and in June police used tear gas and water cannons against marchers who defied the ban.
There has also been growing fears about an erosion of civil liberties in Turkey following a failed military coup in 2016. More than 40,000 people have been jailed since then, according to Amnesty International, and activists fear that the country's president, Recep Tayyip Erdogan, is using the coup as an excuse to erode civil liberties.