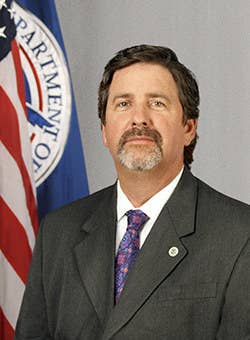 The Transportation Security Administration's head of security was removed from his position Monday as long lines at airports continue to be an issue.
The resignation was announced by the U.S. House of Representatives Oversight Committee.
"Hoggan has been removed from his position as head of security at TSA, following our hearing on May 12 on mismanagement at TSA," the committee tweeted.
The committee held a hearing on long lines at airport security checkpoints, during which members criticized Hoggan for taking home $90,000 in bonuses over the course of a 13-month period. He has also been investigated for staffing and pay decisions, NBC News reported.
In 2015, the Department of Homeland Security conducted a series of tests that revealed security failures at dozens of airports, ABC News reported. Undercover investigators were able to smuggle fake explosives or weapons past security checkpoints 95% of the time. The findings led to the resignation of then TSA Administrator Melvin Carraway, who was replaced by Peter Neffenger.
Hoggan has worked with the TSA since 2004 and was made the Assistant Administrator in May 2013, making him in charge of the Security Operations at about 440 airports, according to the TSA. Hoggan has previously worked for the private sector for nearly two decades.
NBC News reported Hoggan would be replaced by Darby LaJoye, who is currently a deputy assistant TSA administrator.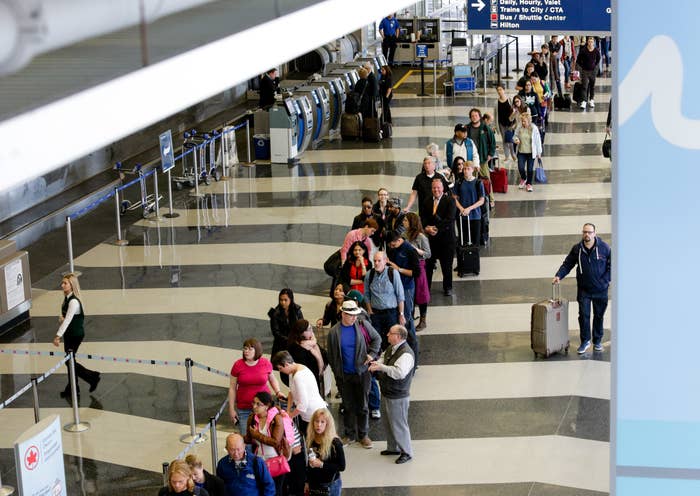 Earlier this month, hundreds of passengers were stuck in hours-long security lines at Chicago's O'hare Airport.

Neffenger said that more than 750 extra TSA officers would be assigned to Chicago's airports by mid-June, the Associated Press reported.

BuzzFeed News reached out the TSA for additional information.