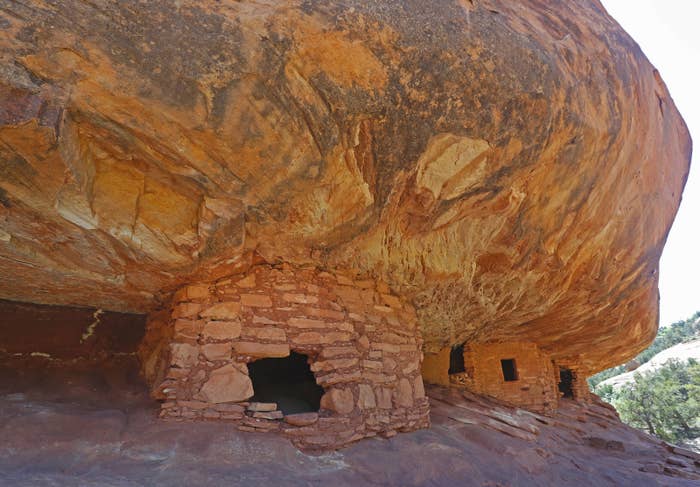 The US Department of Interior has reportedly recommended cutbacks and other changes to at least seven national monuments and three ocean preserves, according to a memo sent by Interior Secretary Ryan Zinke to the White House and obtained by at least two news outlets Sunday.

Zinke sent the memo outlining the recommendations to President Donald Trump in August, according to reports from the Wall Street Journal and the Associated Press, both of which obtained a copy of the memo. The memo included recommendations for cut backs to Utah's Bears Ears and Grand Staircase-Escalante National Monuments, according to the reports.
BuzzFeed News reached out to the Interior Department and the White House for confirmation Sunday night, but did not immediately hear back.
Other recommendations in the memo reportedly include smaller adjustments—like allowing activities like ranching and logging—to Oregon's Cascade-Siskiyou, Nevada's Gold Butte, Maine's Katahdin Woods, and New Mexico's Organ Mountains-Desert Peaks and Rio Grande Del Norte. Zinke made no recommendations to the remaining 17 monuments that Trump asked him to review, according to the Wall Street Journal.
Zinke's memo also reportedly said that the White House should allow commercial fishing in the Northeast Canyons and Seamounts ocean preserve off the coast of Massachusetts, as well as in the Rose Atoll Marine National Monument near American Samoa, and Papahānaumokuākea Marine National Monument surrounding the northwestern Hawaiian islands.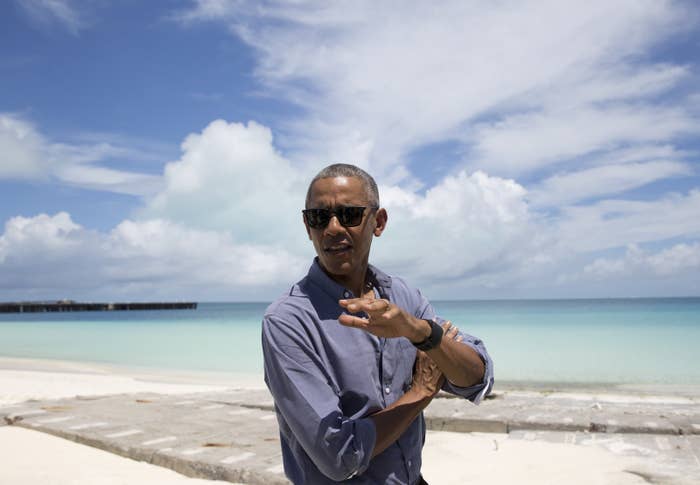 Trump ordered the review of the national monuments back in April, after accusing President Barack Obama of using the Antiquities Act of 1906 to make last-minute land grabs before leaving office. The law gives the president power to designate national monuments with the stroke of a pen, and has long been a controversial tool to set aside land for conservation. During his last months in office, Obama used the act to create several national monuments, including the controversial Bears Ears National Monument in southeastern Utah.
If implemented, the changes reportedly outlined in Zinke's memo could have huge and lasting impacts on their surrounding communities. Changes in the monuments in Utah could allow for coal and oil exploration, for example, while nearly 600,000-square-miles in the Pacific Ocean could be re-opened to commercial fishing.
According to the Wall Street Journal, Zinke also suggested that Trump designate three new national monuments: two for buildings in Kentucky and Mississippi that involved African-American history, and a 130,000-acre natural area along Montana's Rocky Mountain Front. Zinke is a former congressman from Montana.

Jennifer Rokal, the executive director of the Center for Western Priorities, said in a statement sent to BuzzFeed News that the memo was a "political hot potato" that Zinke tried to toss at the White House, and would likely lead to a lawsuit.

"This so-called 'final report' is embarrassingly thin on substance, but is filled with politically-motivated suggestions sure to please anti-park members of Congress and their friends in the oil, gas, and coal industries," Rokal said. "The report takes a cudgel to America's public lands legacy, encouraging President Trump to make an unprecedented attack that would close off national monuments for future generations."

"Should President Trump attempt to erase any monument acres or protections, he will launch a court battle that will drag on for years," Rokal said.

Jamie Williams, president of The Wilderness Society, also reacted fiercely to the reports, calling the memos recommendations a "callous proposal" that would "needlessly punish local, predominantly rural communities that depend on parks and public lands for outdoor recreation, sustainable jobs and economic growth."
Williams added that he doesn't believe the Trump administration has the legal authority to alter national monuments designated by his predecessors.
"If President Trump acts in support of these recommendations, The Wilderness Society will move swiftly to challenge those actions in court," Williams said in a statement to BuzzFeed News. "We urge the President to ignore these illegal and dangerous recommendations and instead act to preserve our natural wonders that are at the core of a great nation."