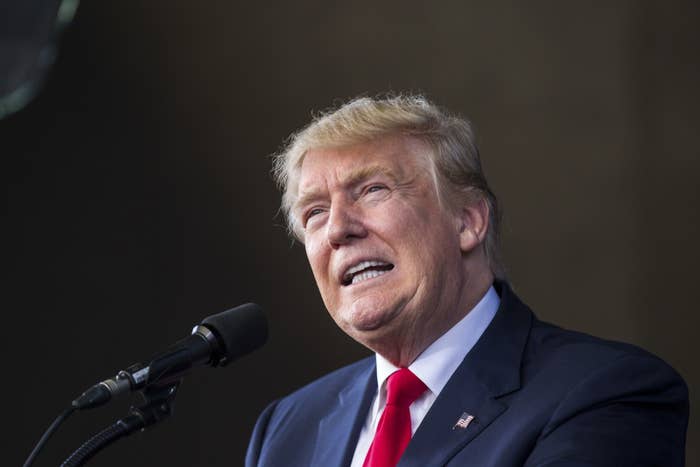 Donald Trump told a New Hampshire radio station Monday that the latest woman to come forward and allege sexual misconduct was an adult film actor who had probably "been grabbed before."
"One said, 'He grabbed me on the arm.' And she's a porn star," Trump said in an interview with Jack Heath on WGIR's New Hampshire Today. "Now you know, this one that came out recently, 'He grabbed me and he grabbed me on the arm.' Oh, I'm sure she's never been grabbed before."

Trump was referring to Jessica Drake, who alleges Trump kissed her without her consent. She also alleges that Trump, or someone on his behalf, offered her $10,000 and the use of his private jet to come to his suite.
"These are stories that are made up," Trump told Heath. "This is total fiction. You'll find out that, in the years to come, these women that stood up, it's all fiction. They were made up. I don't know these women. It's not my thing to do what they say."
Drake is the 11th woman to have come forward alleging that Trump kissed or groped them without their consent.