On Monday night, the president of the United States hosted a college football team for dinner at the White House.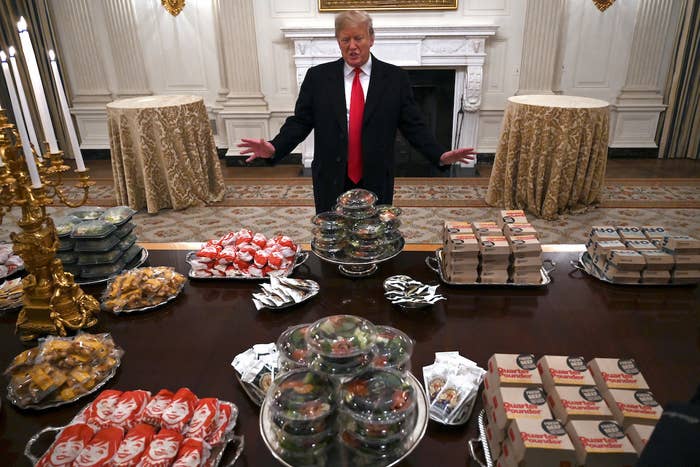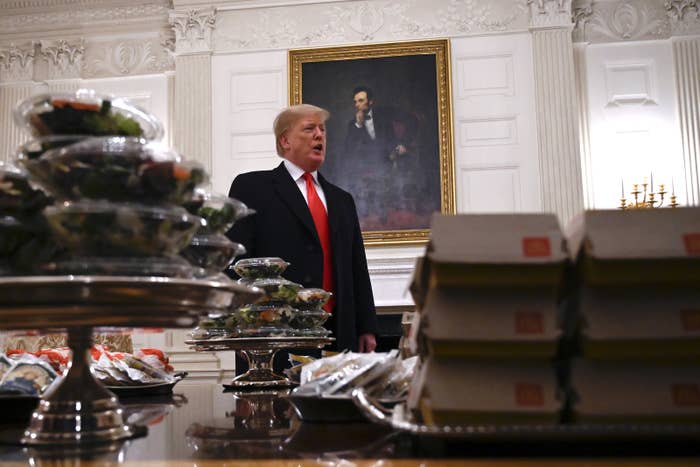 The White House confirmed Trump would be paying for the dinner.
"[M]uch of the residence staff at the White House is furloughed — so the President is personally paying for the event to be catered with some of everyone's favorite fast foods," White House press secretary Sarah Sanders said.
The White House candles were lit for the dinner, which was a nice touch.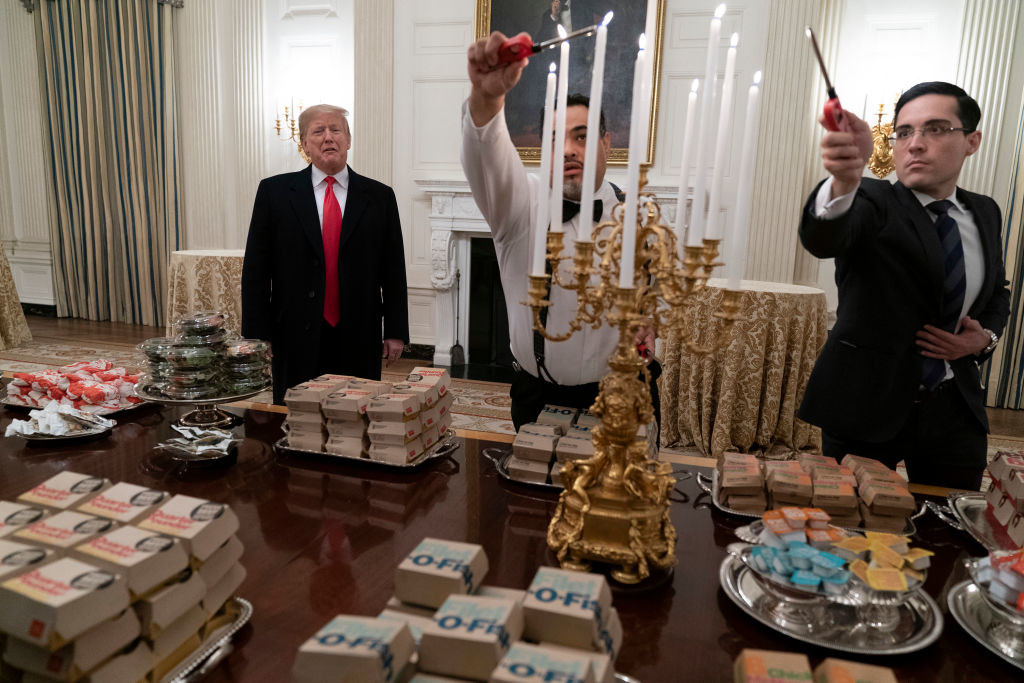 As players entered the White House's East Room, the table was piled high with boxes of burgers on silver trays, and the White House band played a jazz rendition of Michael Jackson's classic "Billie Jean."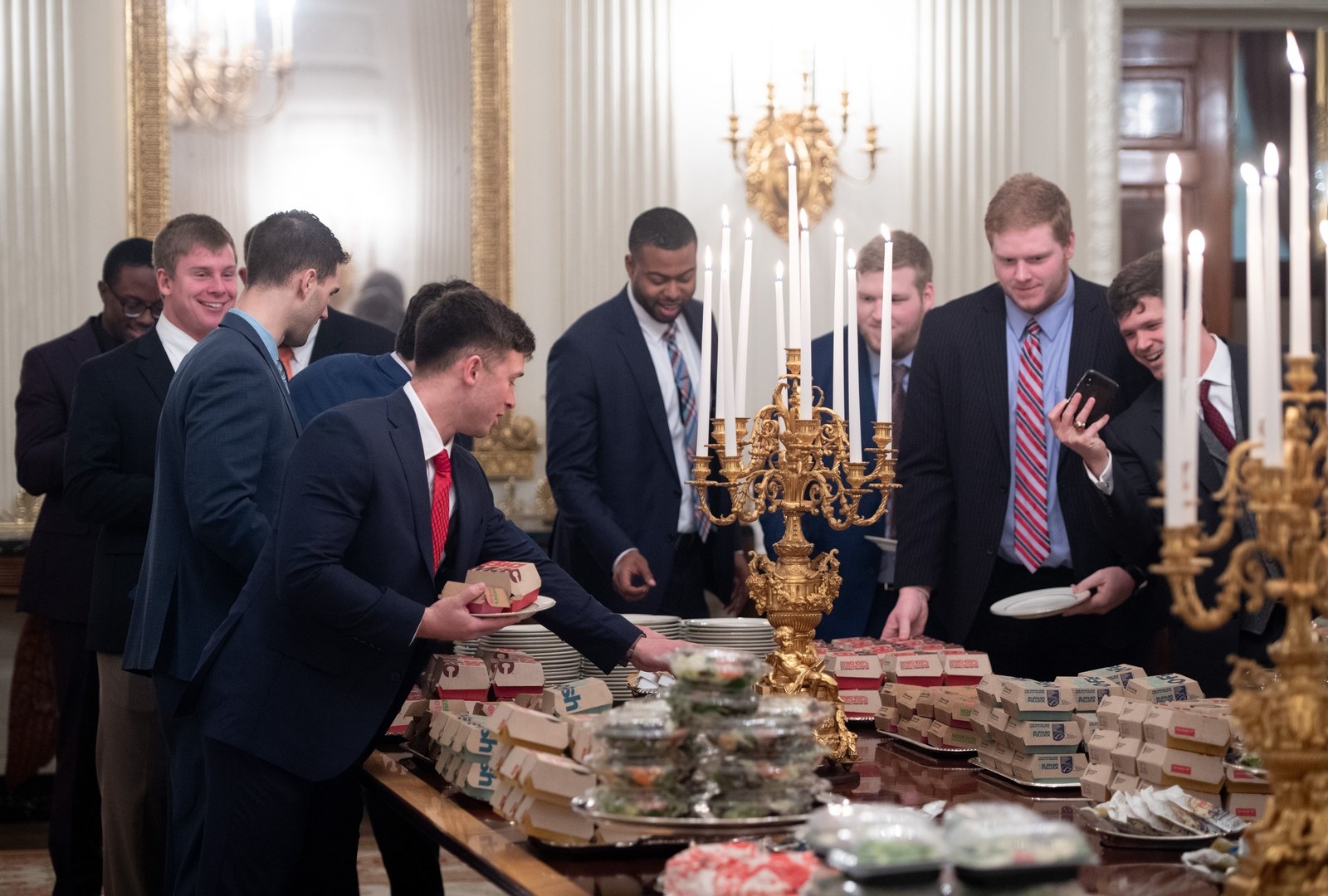 Another table was covered with french fries and pizza. Many of the pizzas appeared to have olives and tomatoes on them.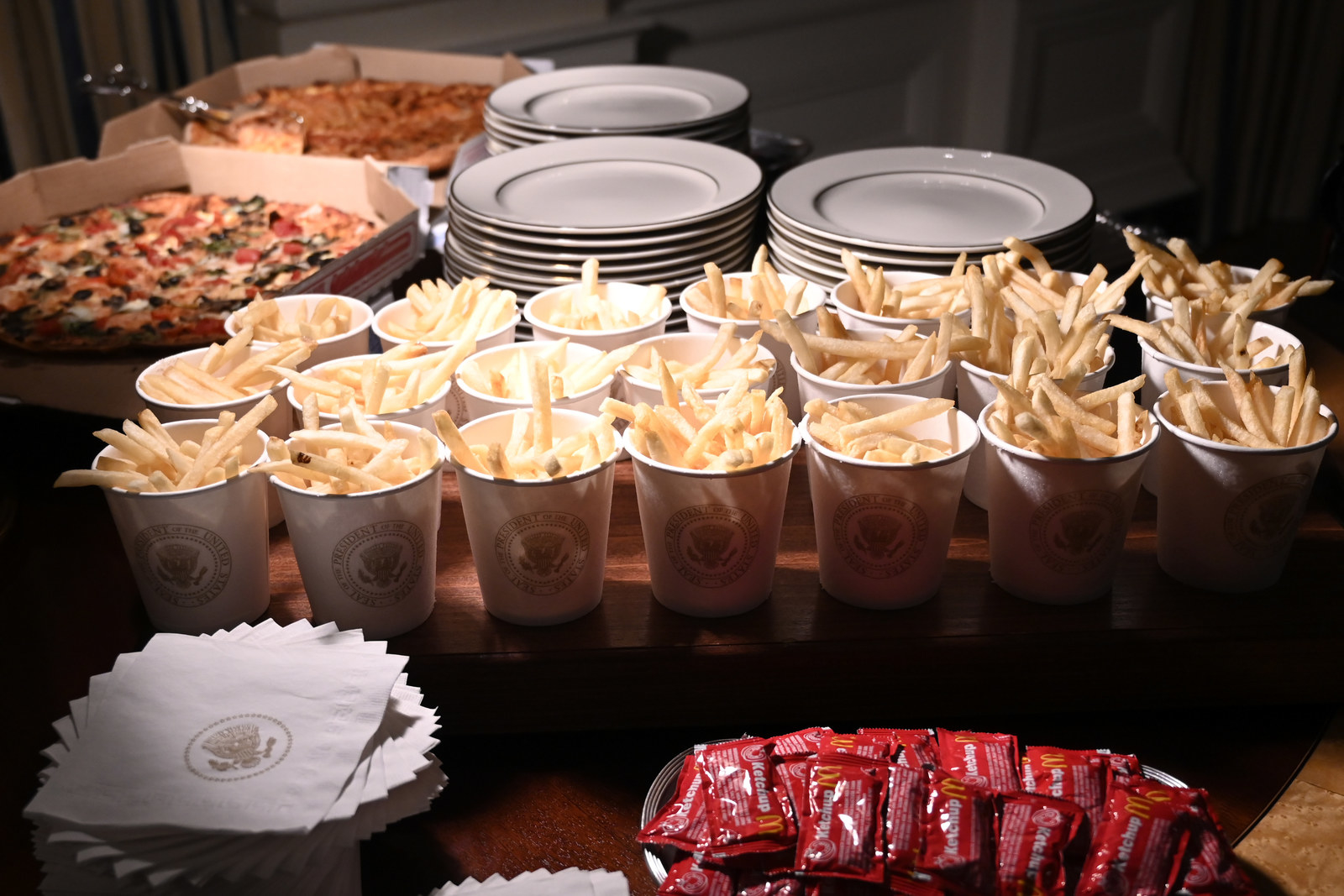 "Some of the players whooped as they saw the food spread," according to reporters at the event.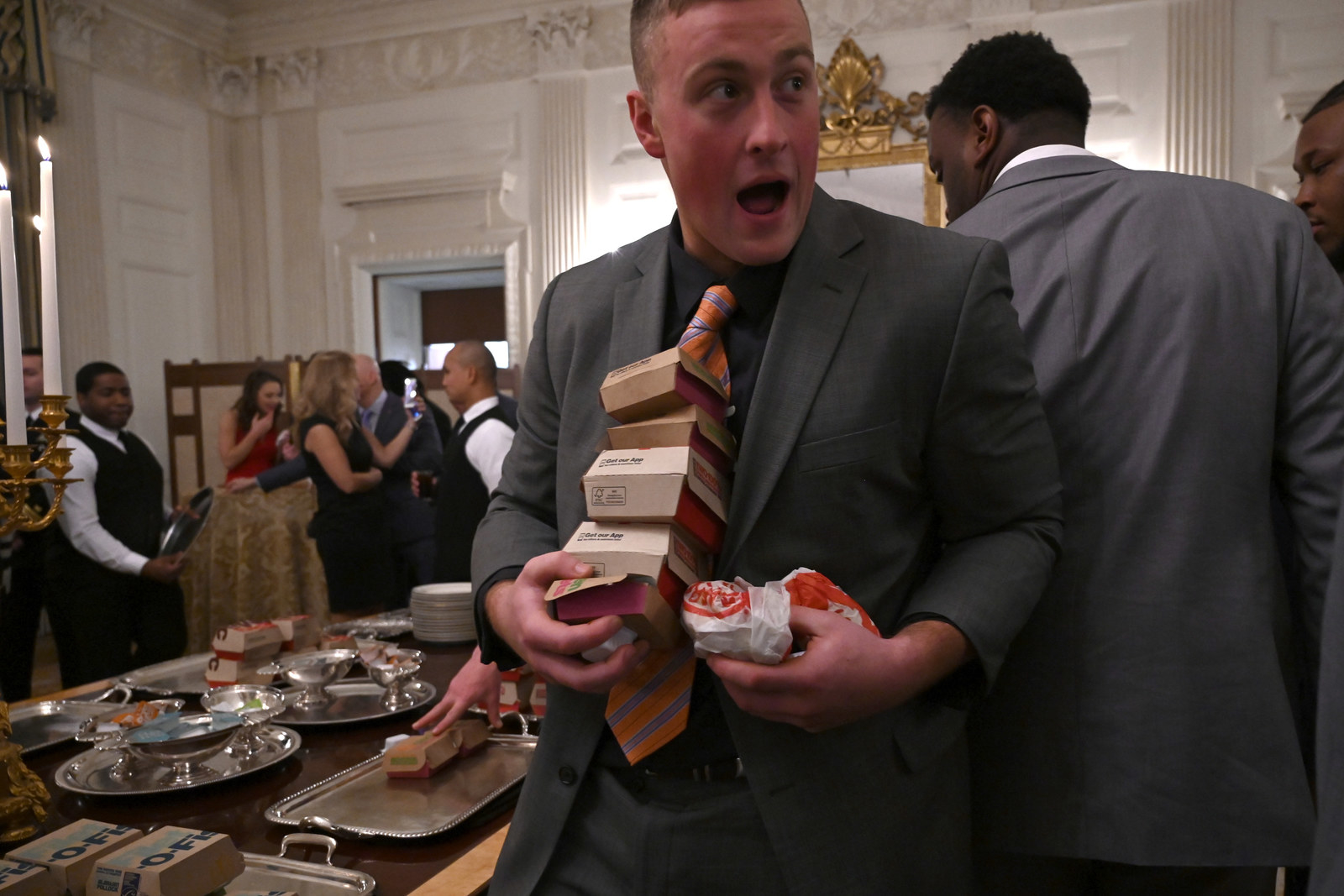 Later, Trump spoke to the team to offer congratulations on their victory, and took special note of the dinner, telling the team he didn't want to feed them salads prepared by the first lady, so he ordered fast food from American companies.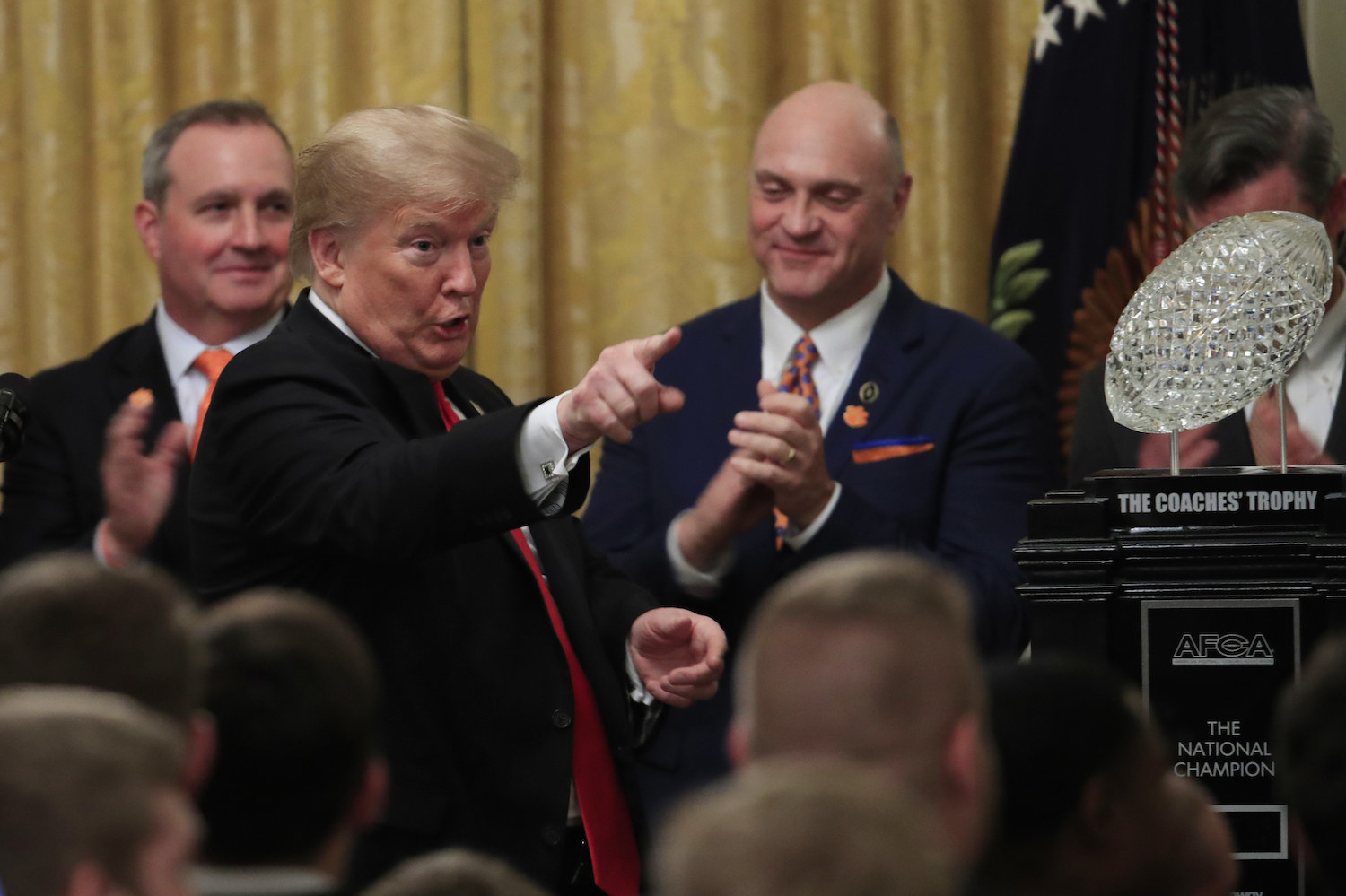 Trump said a total of 1,000 burgers were brought in for the dinner.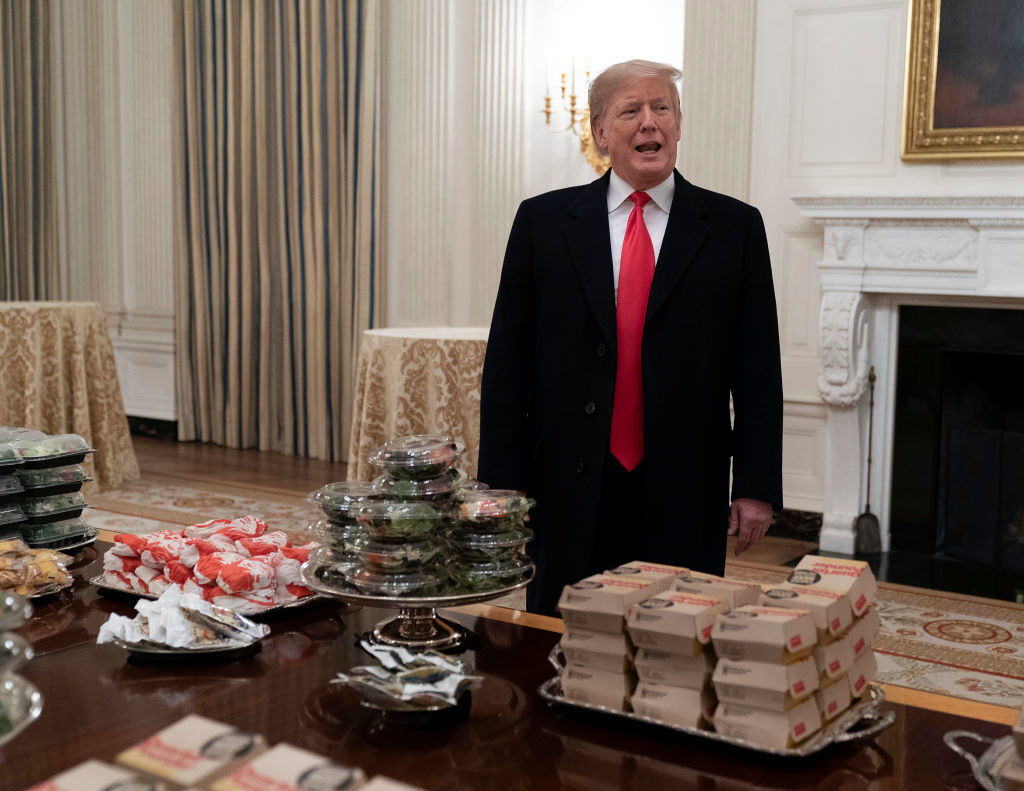 A Clemson coach shared a picture of a stack of McDonald's Quarter Pounders, highlighting that the cheeseburgers were served on a silver platter.
"Our nutritionist must be having a fit," one Clemson player reportedly said.
Other players shared images of their dinner, which included a Big Mac, fries, and ketchup.
"Enjoy your food," Trump said to the team. "Good stuff. Grab one. Grab one, fellas."
Asked if he had a favorite among the fast-food restaurants, Trump replied that he liked all of them.