Trump And Cruz Battle Over "New York Values" — Here's What People Think They Really Are
Pizza rat is all of us.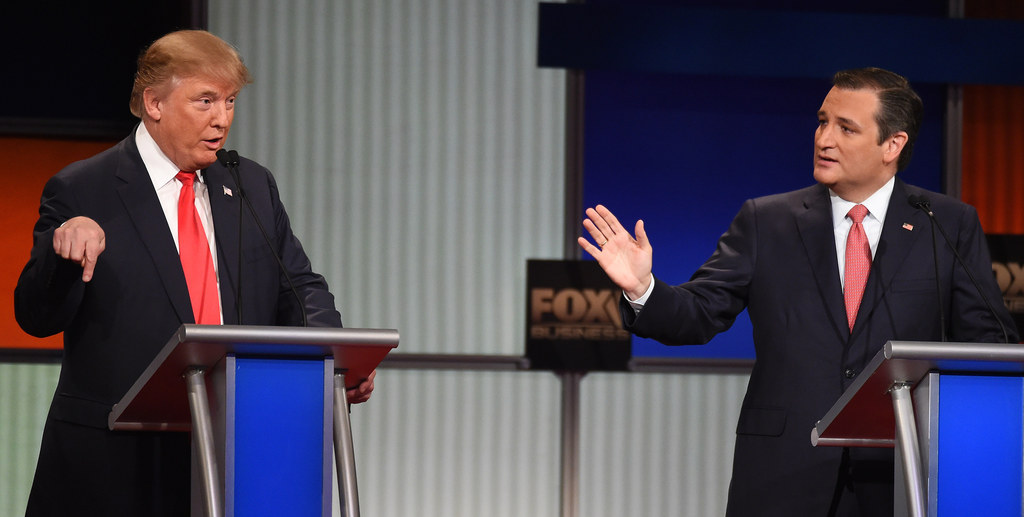 During Thursday night's Republican presidential debate, Ted Cruz battled with Donald Trump over what the Texas senator derisively called "New York values."
Fox Business Moderator Maria Bartiromo asked Cruz to respond to comments he made earlier in the week that implied his rival represented "New York values," what he described as being socially liberal, "pro abortion or pro gay marriage, focused around money and the media."
The Texas senator concluded, "not a lot of conservatives come out of Manhattan."
In response, Trump called New Yorkers "loving and wonderful people" and described the bravery and heartbreak he witnessed in the city in the aftermath of the 9/11 terror attacks.
"When the World Trade Center came down, I saw something that no place on Earth could have handled more beautifully, more humanely than New York," Trump said.
The Republican presidential frontrunner concluded by called Cruz's comment "very insulting."
Immediately after the exchange, people took to Twitter to show what they thought "New York values" really meant.
People highlighted New York's national monuments, sports teams, and contributions to the arts.
And some enjoyed a laugh. Here's Pizza Rat, which became a symbol for the struggle to survive in the city.
Let's acknowledge the Stay Puft Marshmallow Man, who smashed through the streets of New York in Ghostbusters:
The East Coast vs West Coast hip-hop rivalry was noted.
Biggie represent.
The high-quality ads on New York's subways:
And, of course, the convenience of the always open bodega.
Here's pictures of Yankees pitcher Fritz Peterson and Yankees left-hander Mike Kekich who in 1972 famously swapped wives.
Here's another sports icon: New York Mets pitcher Matt Harvey lounging in a white robe for ESPN's Body Issue.
Gotta love New York-born Geraldo Rivera.
And a few Seinfeld references had to be made. Here Elaine is on a date with New York Mets baseball player Keith Hernandez, who played himself in a classic episode.