Touching Photos Show Protesters Celebrating After Dakota Access Pipeline Victory
After it was announced Sunday that the Dakota Access Pipeline would be rerouted, protesters who had fought for months to stop oil from flowing near a Native American reservation were seen cheering and hugging.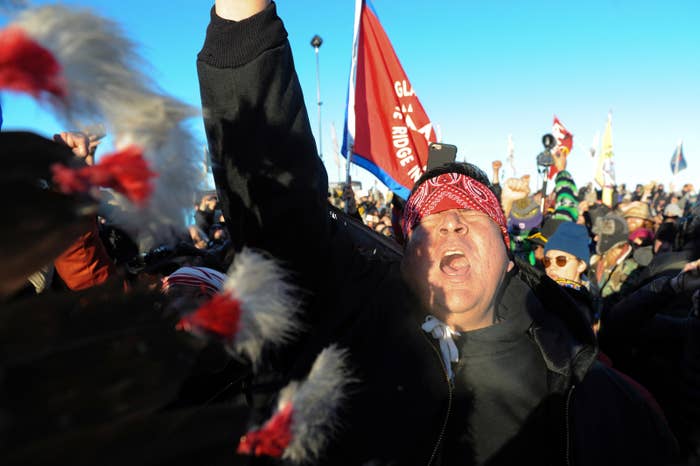 After months of protests, it was announced Sunday that the Army Corps of Engineers would no longer allow the Dakota Access Pipeline to go under a river near the Standing Rock Sioux Tribe reservation in North Dakota.
Native Americans and their many supporters who had been protesting at Oceti Sakowin camp since August were seen celebrating their hard-fought victory.