Thousands Testify On Hawaii's Marriage Equality Bill
The state House Judiciary and Finance committees began a marathon hearing on a marriage equality bill Thursday morning, which is expected to continue for several days. The bill would allow same-sex couples to marry starting Nov. 18.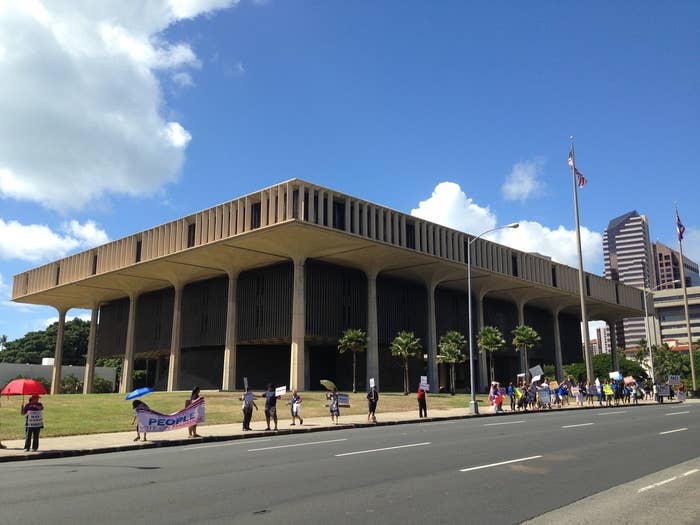 HONOLULU — The Hawaii state House Judiciary and Finance committees began a marathon hearing Thursday at 10 a.m. on Senate Bill 1, which would legalize same-sex marriage in Hawaii. After more than three hours of testimony from officials, the committees began listening to testimonies from the general public.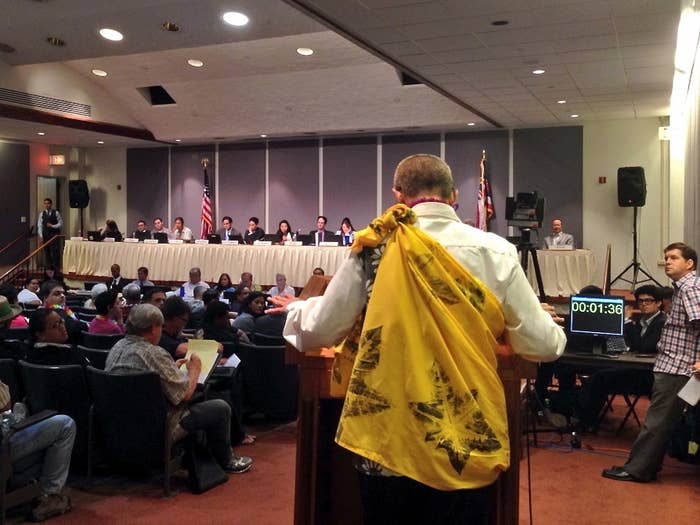 More than 5,000 people turned in written testimony and were given the option to read their testimony for two minutes to the committees. Rep. Karl Rhoads, chairman of the House Judiciary Committee, said in his opening that everyone who signs up to testify before midnight will be allowed to testify. By the end of the day, 5,181 people received registration numbers for submitted testimony.
Rhoads and House Finance Chairwoman Rep. Sylvia Luke decided around midnight Thursday to stop and resume testimony the next morning at 8:30 a.m. When the joint committee hearing resumed Friday, Rhoads first insisted that people absent would not have a turn to speak. After some bickering, the decision was reversed and people who miss their number will be allowed to testify after all 5,181 numbers have been called.
It is not clear how many days it will take to hear all the testimony, but if everyone who submitted written testimony speaks it could continue into the following week.

Lawmakers questioned state Attorney General David M. Louie for two hours Thursday morning about the bill, especially regarding its religious exemption.
The Senate version of the bill would exempt religious organizations from the state's public accommodations law, which prohibits discrimination based on sexual orientation. The bill grants religious leaders a constitutional right to refuse to perform same-sex marriages as long as they do not make religious facilities available to the public for weddings for a profit.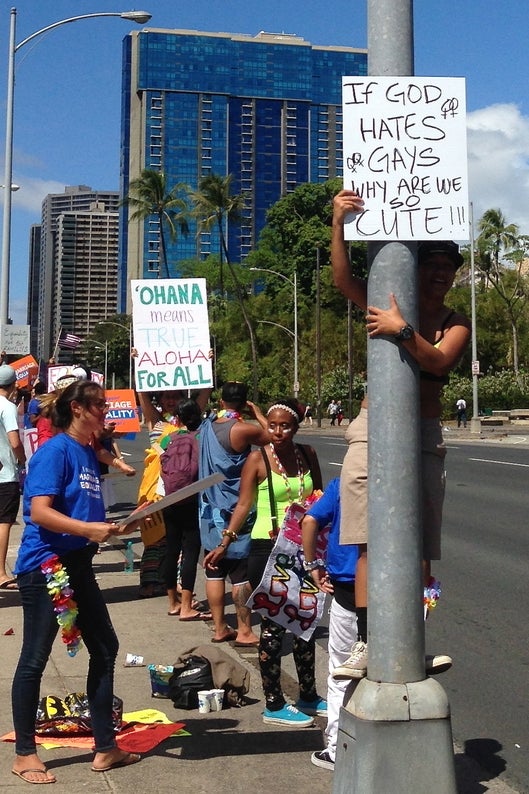 Supporters and opponents of same-sex marriage at the Hawaii State Capitol on Thursday.
If the bill is amended by the House to expand the exemption to the public accommodations law, the Senate will reconsider it and work out differences with the House through conference committee — probably behind closed doors.
The state Senate sent the bill to the House after approving it in a 20-4 vote Wednesday. The vote came after hearing more than 12 hours of testimony of Monday.
[This post was updated Friday to reflect the events that occurred Thursday night and Friday morning.]