An image being shared online that people are claiming shows a black police officer guarding Saturday's white supremacist rally in Charlottesville, Virginia, is actually from July.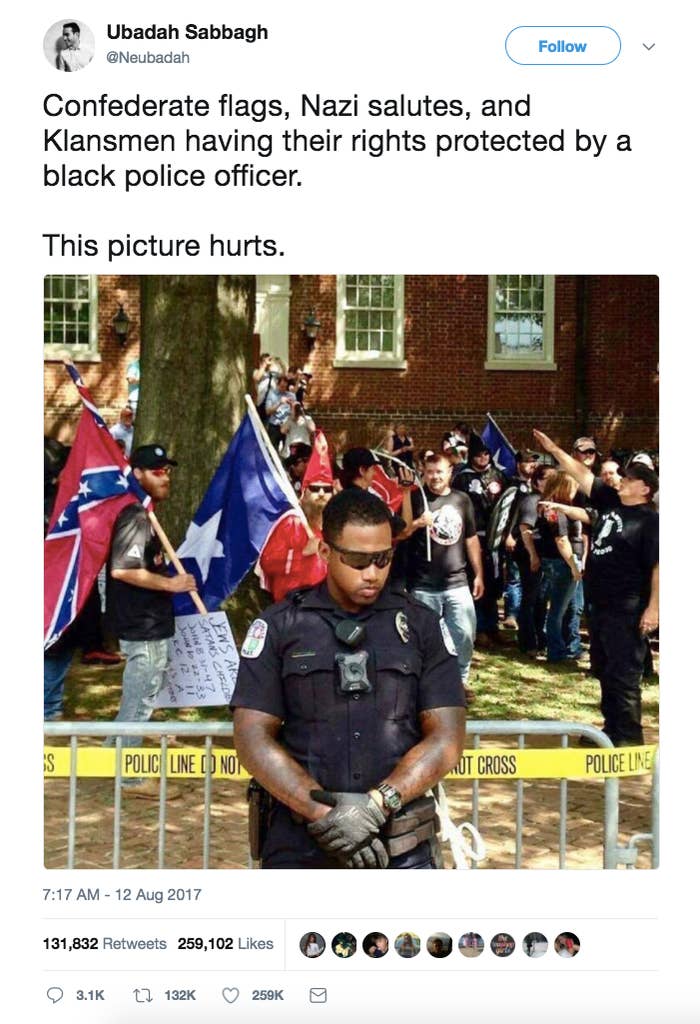 The image pictures Officer Darius Ricco Nash, who confirmed to BuzzFeed News that the viral photo is of him and that it was taken at a July 8 white supremacist rally. "We were assigned to make sure no one got hurt or attempted to cross the fence to either side," Nash told BuzzFeed News.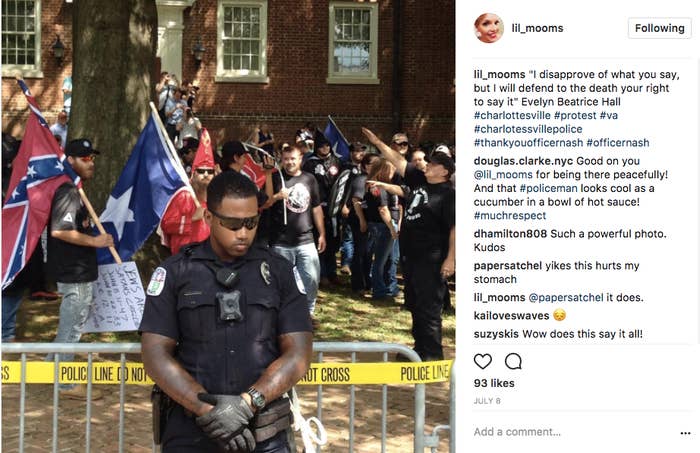 One of the earliest uploads of the image to social media is from July 9 by Keven Quillon, who wrote that Nash is his niece's husband. Quillon described the officer as "one of our living heroes," and said he was ashamed of the KKK rally in Charlottesville. In the post, Quillon described Nash as having "to stand there all day ... and hear hate filled comments from the members of the KKK" as well as "hate and disgust from members of the public."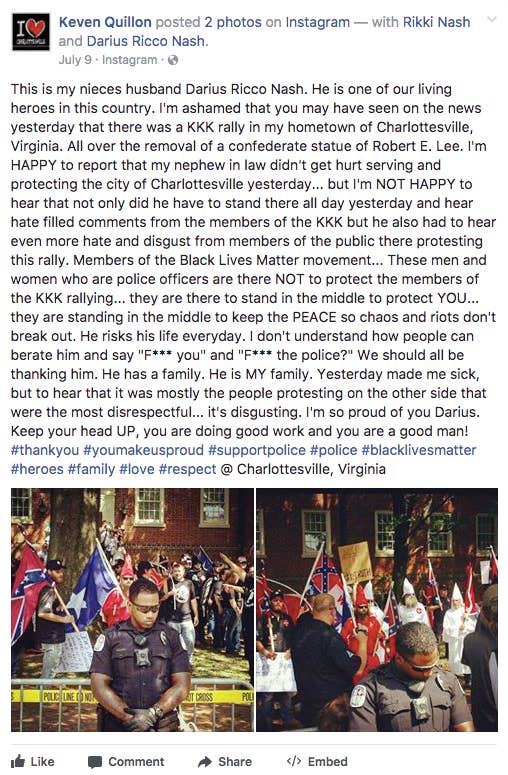 Kimberly Payne Hawk uploaded the same image to Facebook on July 10 with a different caption, and her post received over 20,000 reactions.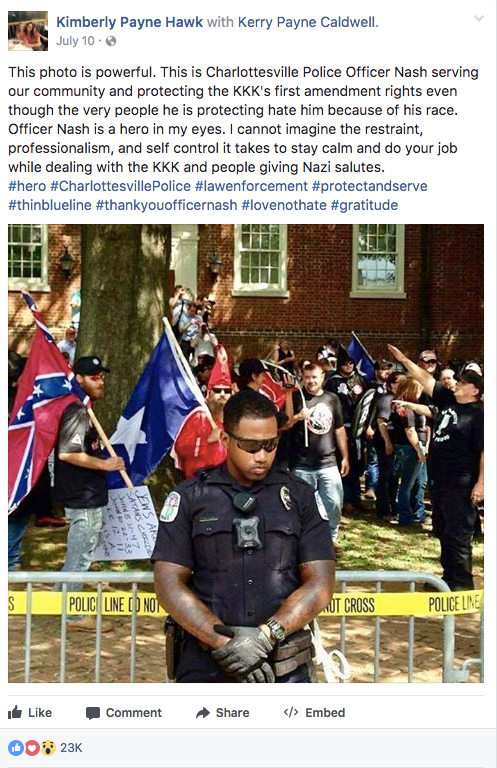 Tim Hogan, who worked for Hillary Clinton's presidential campaign and is now the national press secretary for a Washington, DC, nonprofit, shared the image on Saturday with the caption "a picture worth a thousand words." It garnered over 30,000 likes before he deleted the original tweet and acknowledged the image was posted in July.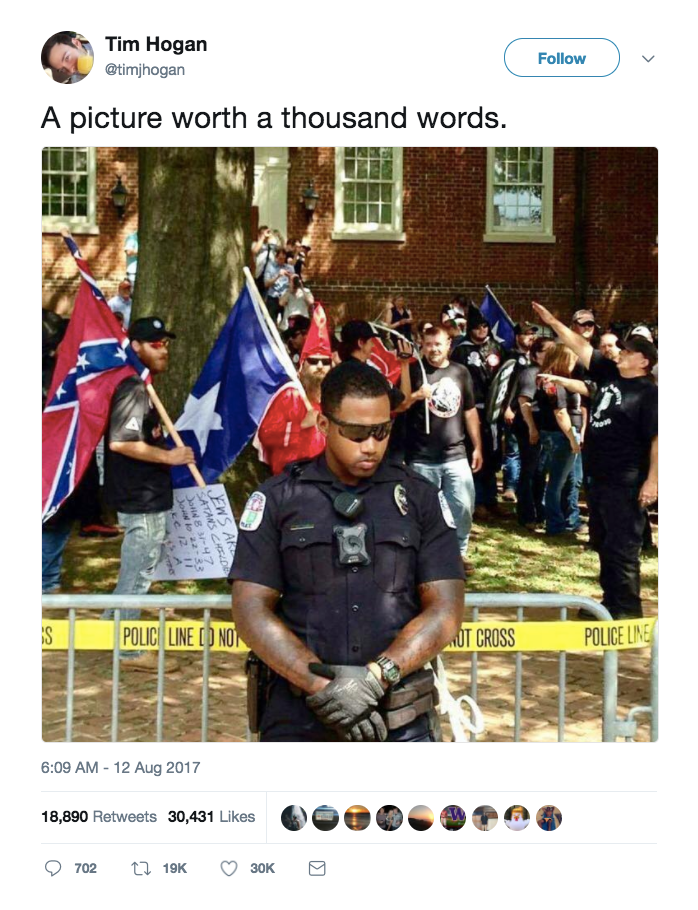 So even though some thought the image was from Saturday's march, there was actually another white supremacist rally in Charlottesville on July 8, 2017, which the image is from.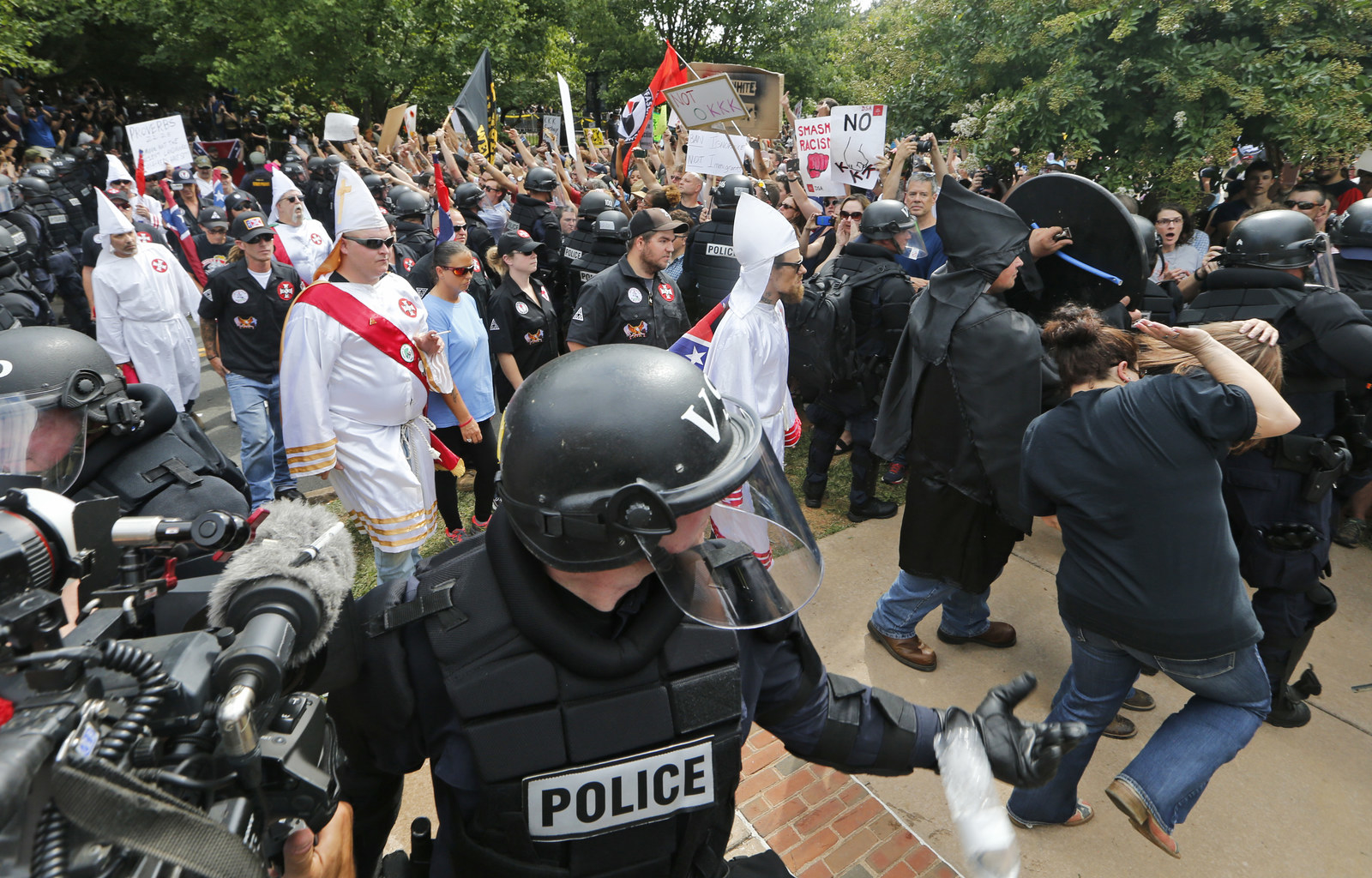 Emancipation Park, formerly known as Lee Park, is the site of a controversial Confederate statue of Gen. Robert E. Lee, which the local government has debated removing, and which has become the site of white supremacist rallies and counterprotests.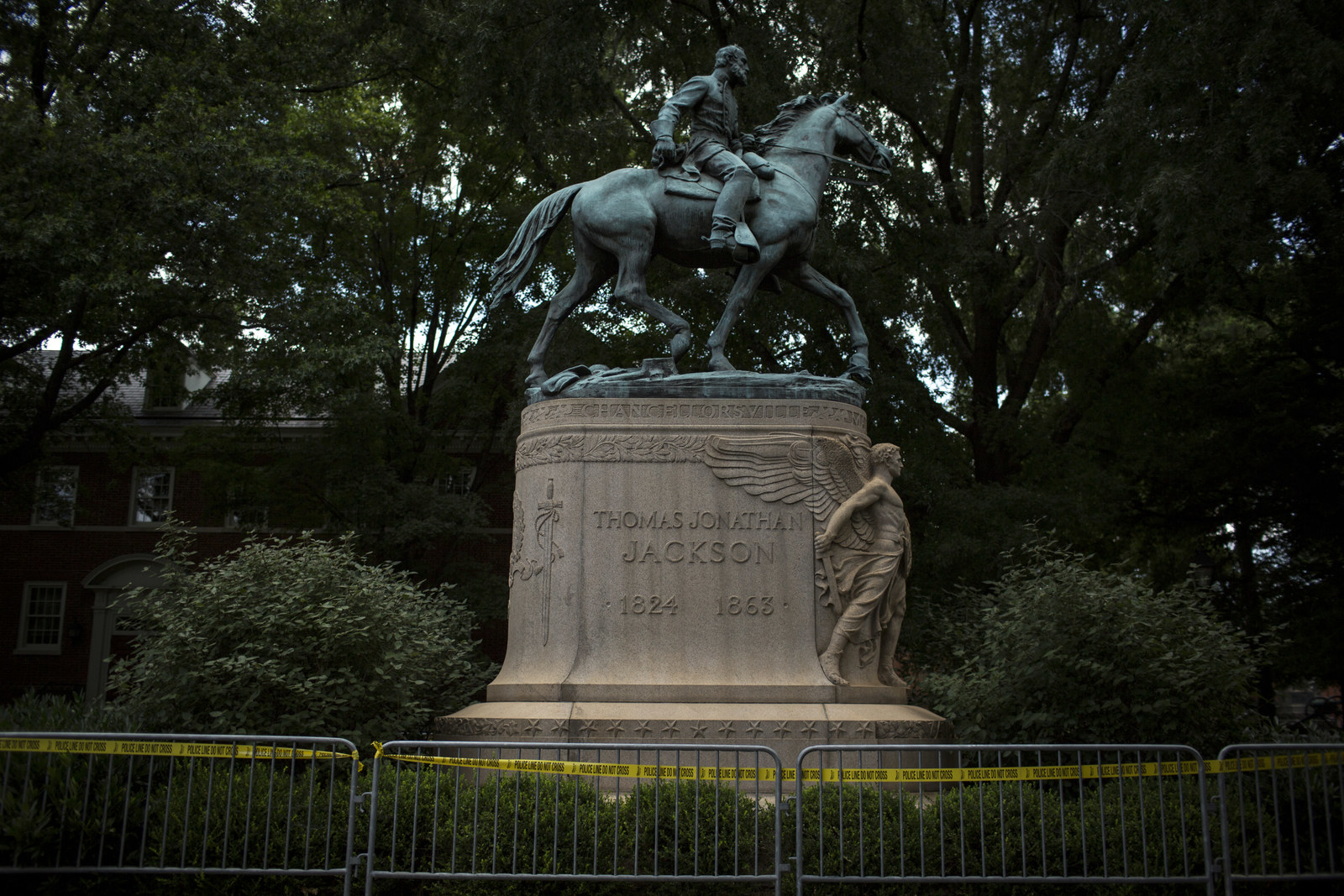 In May, the park was also the site of an infamous torch-wielding protest, which was attended by more than 100 people.
But it's not the first time there's been an example of a black cop helping a white supremacist at a rally. A photo went viral in 2015 that shows South Carolina Police Chief Leroy Smith helping an overheated white supremacist.
As people online pointed out, there are enough white supremacists, KKK, and neo-Nazi rallies that it's easy enough to pull these pictures from past events, but this particular picture is not from Saturday's rally in Charlottesville.