A Michigan man said his 75-year-old mother died in Iraq while waiting to come back to the US for better medical treatment after she was denied entry under President Trump's travel ban — but an imam from the man's local mosque said the claim is false.
Imam Husham Al-Husainy, of the Karbalaa Islamic Education Center in Dearborn, told BuzzFeed News the man's mother actually died five days before the ban was put in place, and that a local mosque held a service for the woman in the US the next day.
"They held the funeral and stood at the door of the center and welcomed us when we got to the door of the mosque," Al-Husainy said told BuzzFeed News, referring to the woman's relatives in Dearborn, Michigan. "It's not something that is hidden. It's well known."
Mike Hager told FOX 2 Detroit he recently went to his birth country of Iraq along with his mother, Naimma, to visit family members when she fell ill. Hager said that he was waiting in line on Friday at the airport in Iraq with his niece, two nephews, and his mother, when he was told that he could go ahead, but that the rest of his family could not come — despite holding green cards.
He said his mother died the following day.
Al-Husainy, however, told BuzzFeed News the claim was not true, and that his mother in fact died on Jan. 22, before the travel ban was put in place, and so the memorial service was held four days before Trump's executive order was signed.
Hager did not respond to BuzzFeed News' request for comment.
Hager initially fled Iraq with his family during the Gulf War and lived in a refugee camp for four years before coming to the US. During the 2000s, he returned to Iraq to work alongside the US Marines and Army forces as a translator, Fox 2 Detroit reported. Hager now owns a business in Garden City, Michigan.
On Jan. 27, Trump signed an executive order banning entry of citizens from seven Muslim-majority nations. Travelers from Iran, Iraq, Syria, Sudan, Libya, Yemen and Somalia were banned from entering the US for 90 days.

Hager told Fox 2 Detroit his family members have green cards but were not able to return to Michigan with him because of the ban.
Al-Husainy, who said he was well acquainted with Hager and his relatives, said Hager called him on Jan. 19 to tell him he was traveling to Iraq to be with his sick mother.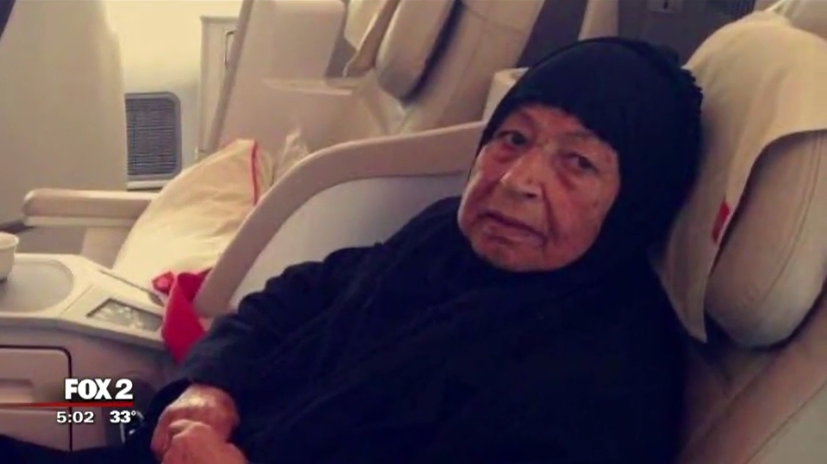 Naimma, who is originally from Samawah, Iraq, died in Karbala on Jan. 22, Al-Husainy said.
"The day after her death, her relatives here held a funeral," he said.
The services were held at the Al Mustafa Center in Dearborn, Michigan, Al-Husainy told BuzzFeed News.
He referred a reporter to pictures he posted on Facebook of the service, and noted that he and members of the community had commented and sent their condolences.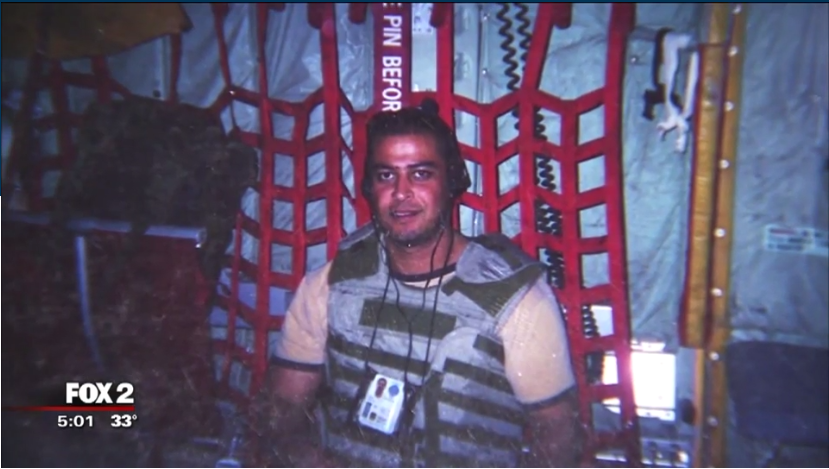 Fox 2 Detroit also reported they saw a Facebook post by Hagen lamenting his mother's death on Jan. 22. The post, the news station reported, has since been deleted.
Al-Husainy told BuzzFeed News he wanted to speak out about the allegations made by Hager because they were inaccurate. He said he hasn't spoken to Hager since their conversation on Jan. 19.

The imam said that although he believes the travel ban has its faults, Hager's story was false.
Al-Husainy said he voted for Trump, but believed Iraq should not have been placed on the list of countries from which travel was temporarily banned because it too was a target of ISIS.
"We have to tell the truth," he said.
CORRECTION
Naima al-Hajar died on Jan. 22 in the Iraqi city of Karbala, Imam Husham Al-Husainy said, about five days before President Trump signed an executive order temporarily banning travel from Iraq and other countries. Hager previously stated she died in Iraq after the order was signed.