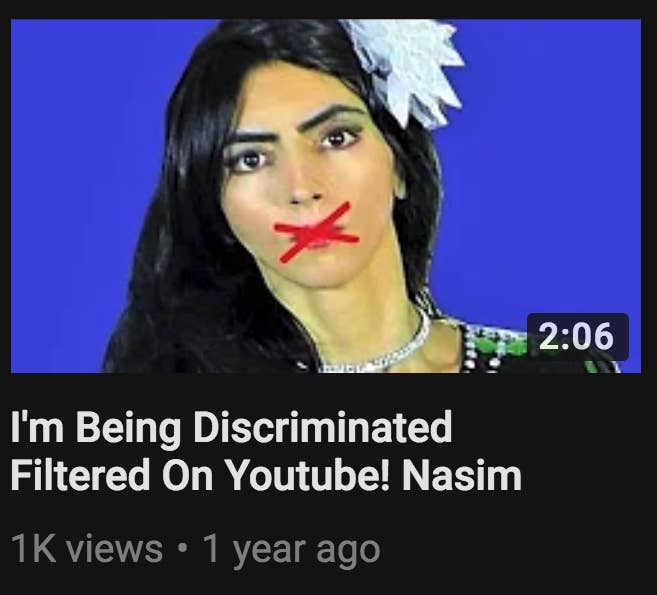 A 38-year-old woman who alleged that YouTube "discriminated and filtered" her videos was identified as the shooter who opened fire Tuesday at the company's California headquarters, injuring three people before killing herself.
The shooter, Nasim Najafi Aghdam of San Diego, had multiple YouTube channels where she frequently posted about animal rights and veganism. The channels were terminated Tuesday night after she was identified as the shooter.
Google did not respond to a request for comment.
"At this point in the investigation, it is believed the suspect was upset with policies and practices of YouTube," San Bruno Police Chief Ed Barberini said during a news conference Wednesday, adding that Aghdam's motive is still under investigation.
Barberini added that Aghdam visited a local gun range Tuesday morning before the shooting, and that she legally owned the Smith & Wesson semi-automatic handgun used in the attack.
Aghdam's father, Ismail, said she had been missing for several days and was located by police in Mountain View, California, early Tuesday morning. He told the Mercury News that he informed authorities his daughter might be going to YouTube because she "hated" the company.
He told Good Morning America on Friday that she had not previously been violent, and he didn't know she had a gun.
On Wednesday, the Mountain View Police Department issued a statement detailing the interaction its officers had with Aghdam.
The officers checked on her parked vehicle at around 1:40 a.m. Tuesday after calling in her license plate and being informed of her missing person report. Aghdam told them she had come to the area to stay with family and that she was living out of her car while looking for a job.
"During our contact with her, she was asked a series of questions including, but not limited to, if she was a danger to herself or others. At no point during our roughly 20-minute interaction with her did she mention anything about YouTube, if she was upset with them, or that she had planned to harm herself or others," the police department said in its statement. "Throughout our entire interaction with her, she was calm and cooperative."
The officers notified Aghdam's family that she had been located, but they did not seem alarmed, even when her father called back to inform them of her vegan YouTube content and that the company "had recently done something to her videos that had caused her to become upset."
"Aghdam's father stated that she may have been in the area because of this," police said. "He did not seemed concerned that she was in the area, and wanted to simply let us know that may have been a reason for her move up here."
However, Aghdam's brother, who asked KGTV not to be identified, told the station the family grew concerned when Aghdam stopped answering her phone over the weekend.
He said when police told the family her car was found near Mountain View, he called them back to warn them that she had a grudge against YouTube, and that "she might do something."
"I Googled 'Mountain View,' and it was close to YouTube headquarters. And she had a problem with YouTube," he told KGTV. "So I called that cop again and told him there's a reason she went all the way from San Diego to there, so she might do something."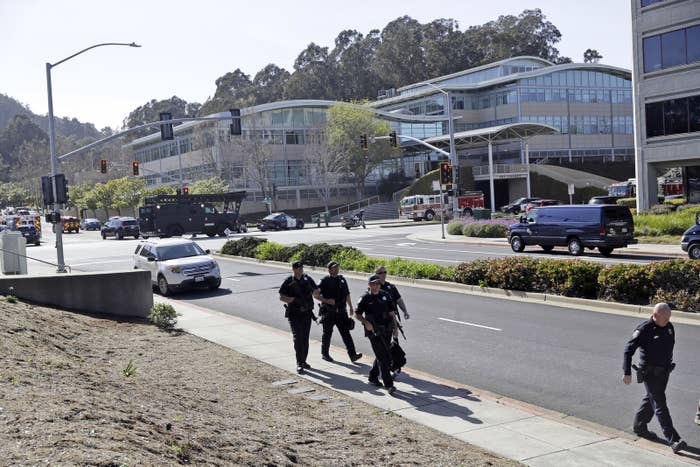 He said police told him they would watch her, but 12 hours later she was at the YouTube headquarters, shooting people.
"So they didn't do anything and she got killed," he said. "And three or four more people got hurt."
But in their statement Wednesday, Mountain View police disputed that version of events, saying "at no point did her father or brother mention anything about potential acts of violence."
"They remained calm throughout this second phone call," the department added.
Barberini, the San Bruno police chief, said his department did not receive information from Mountain View police in the lead-up to the shooting, but that his department would be investigating the issue.
"I don't know what was relayed to the Mountain View Police Department. We did not have communication with them prior to this incident," Barberini said.
San Bruno police also said that "at this time there is no evidence that the shooter knew the victims of this shooting or that individuals were specifically targeted."
Aghdam posted numerous videos and pictures on social media platforms, including YouTube, Facebook, Instagram, Telegram, and a personal website.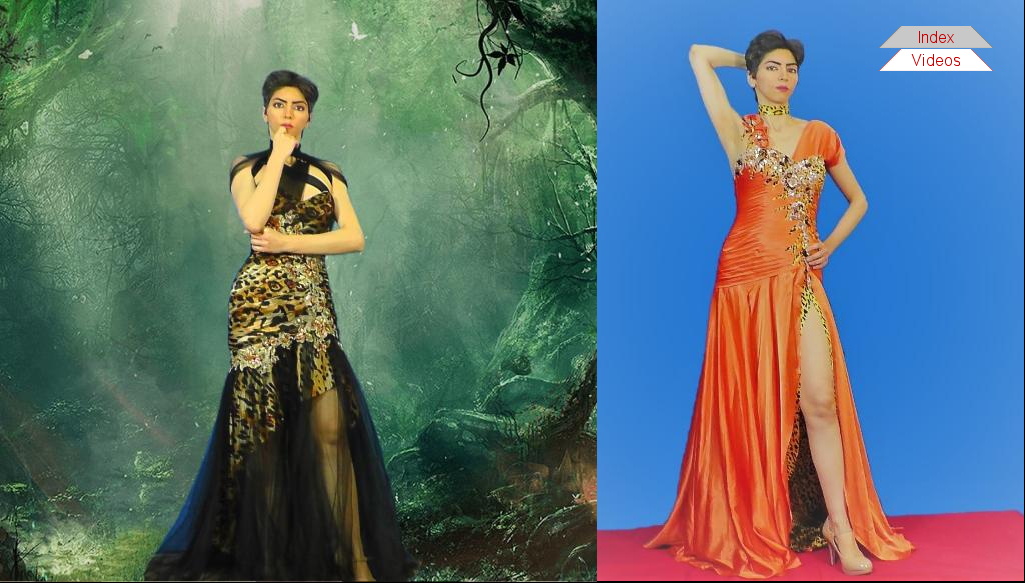 She posted in English, Farsi, and Turkish.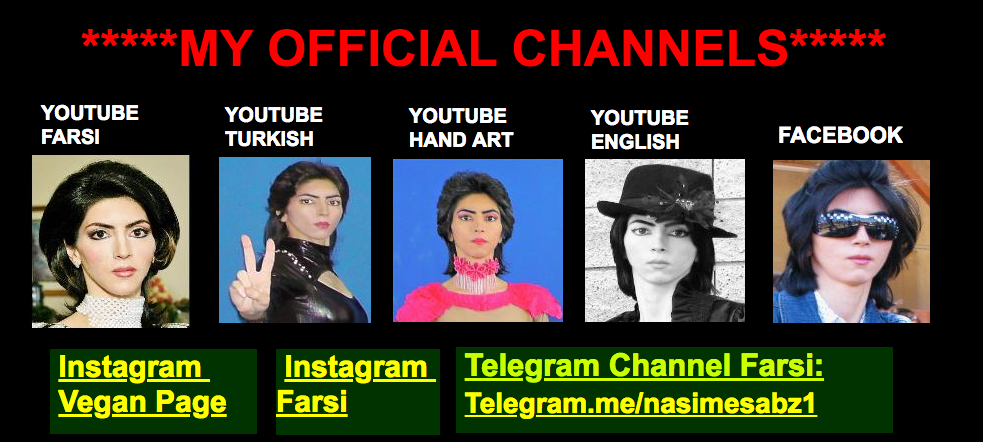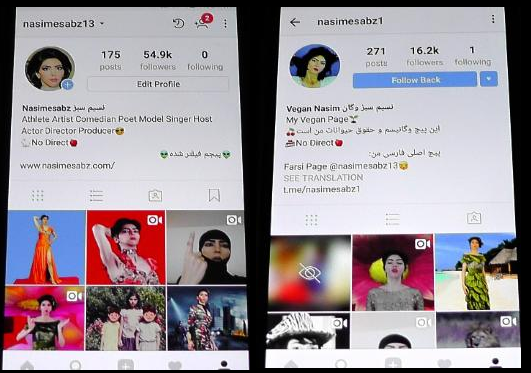 Aghdam posted frequently about animal rights and vegan recipes, and alleged that YouTube was discriminating against her.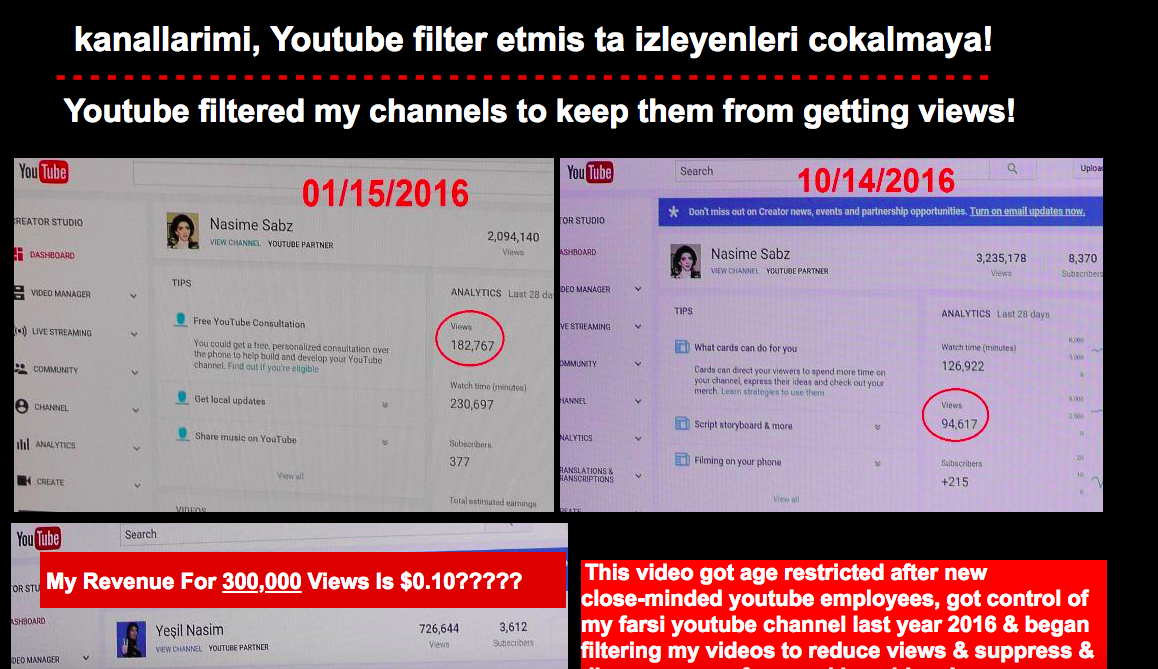 "There is no equal growth opportunity on YouTube," she wrote on her website.
In June 2017, Aghdam appears to have communicated with YouTube's legal team about discrimination on her account, according to screenshots of an email exchange found on her personal website.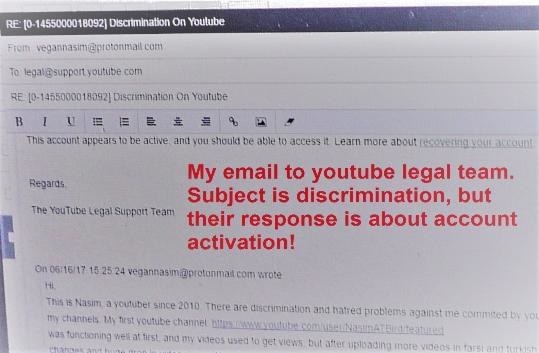 In another screenshot, she claims Google is trying to keep people from finding her personal website "and therefore exposure to facts the corrupt system hides."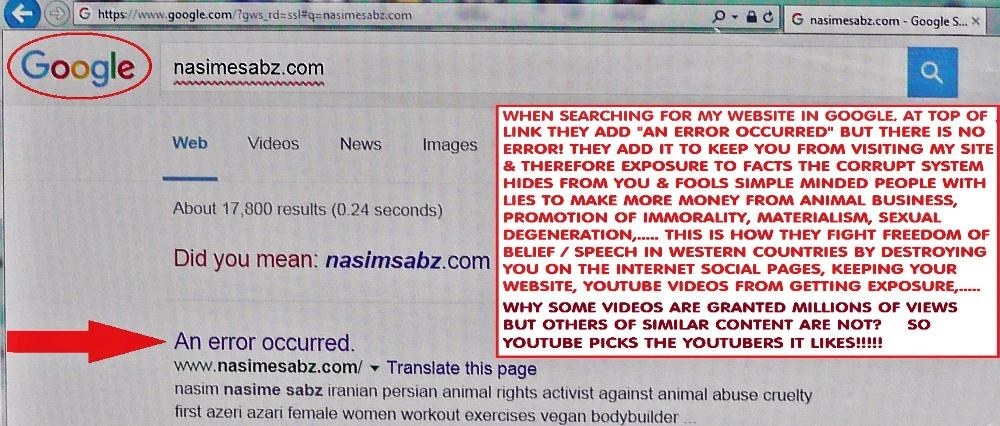 Aghdam said a video featuring her doing exercises had been "age restricted" by "close-minded YouTube employees."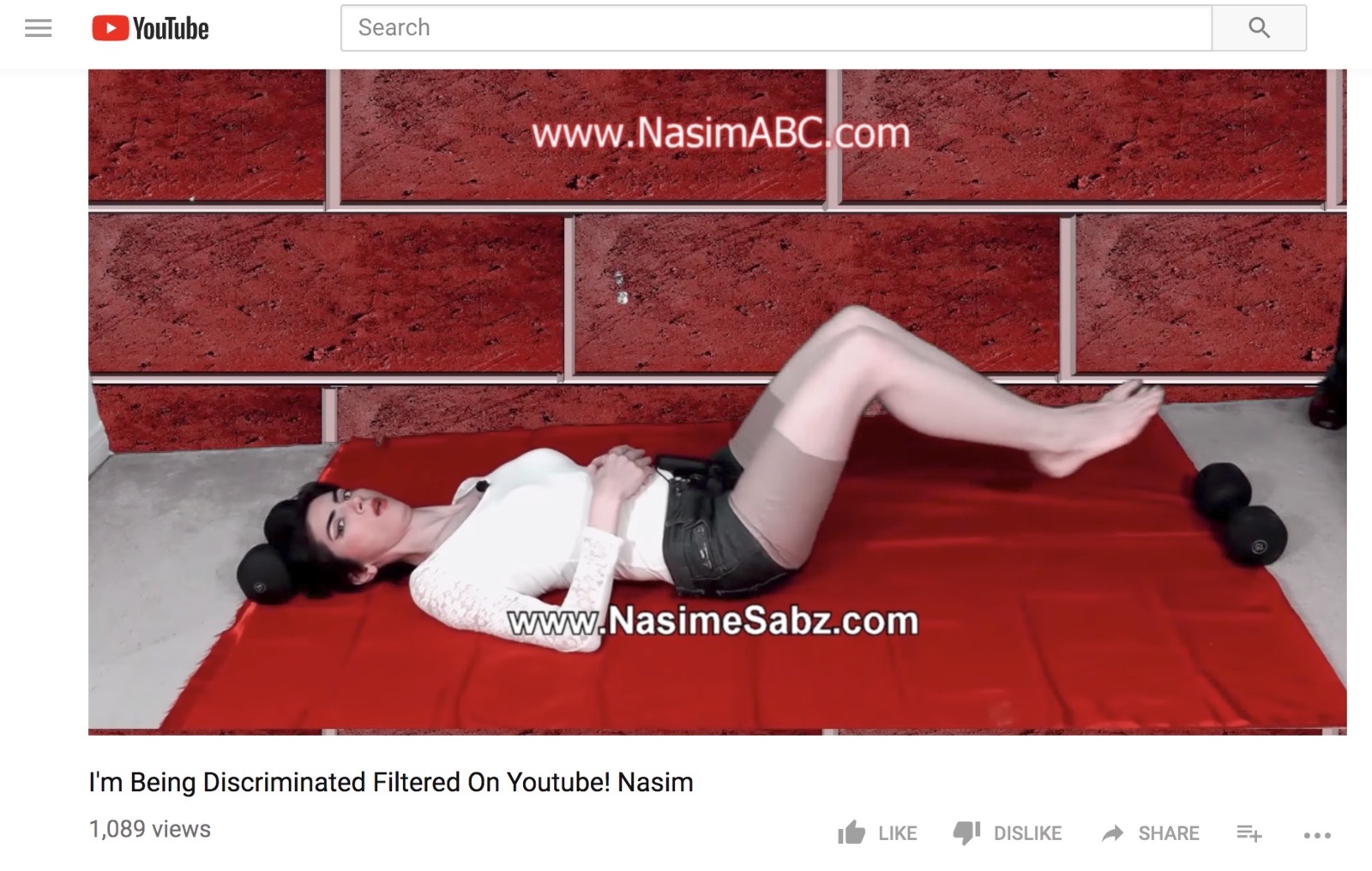 Aghdam compared her "workout video" to videos by "Nicki Minaj, Miley [Cyrus] and many others that have sexual things so inappropriate for children to watch," but they "don't get age-restricted."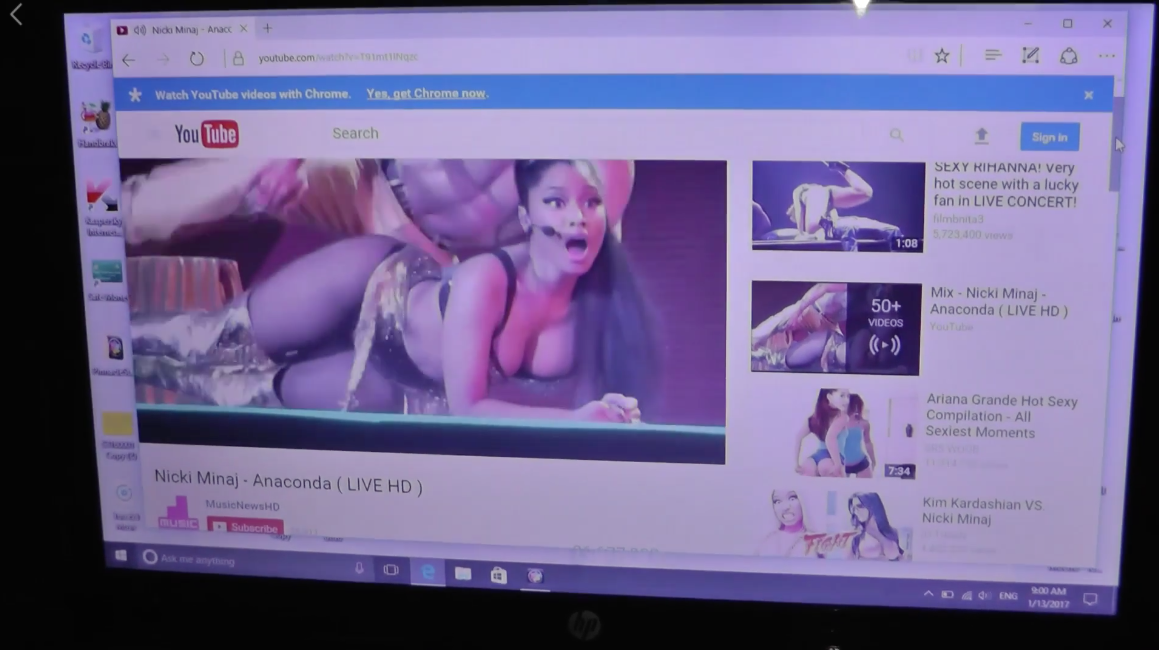 On another YouTube channel that appeared to belong to Aghdam — where she mostly posted about animal rights and veganism — a large banner declared the channel had been "filtered and demonetized."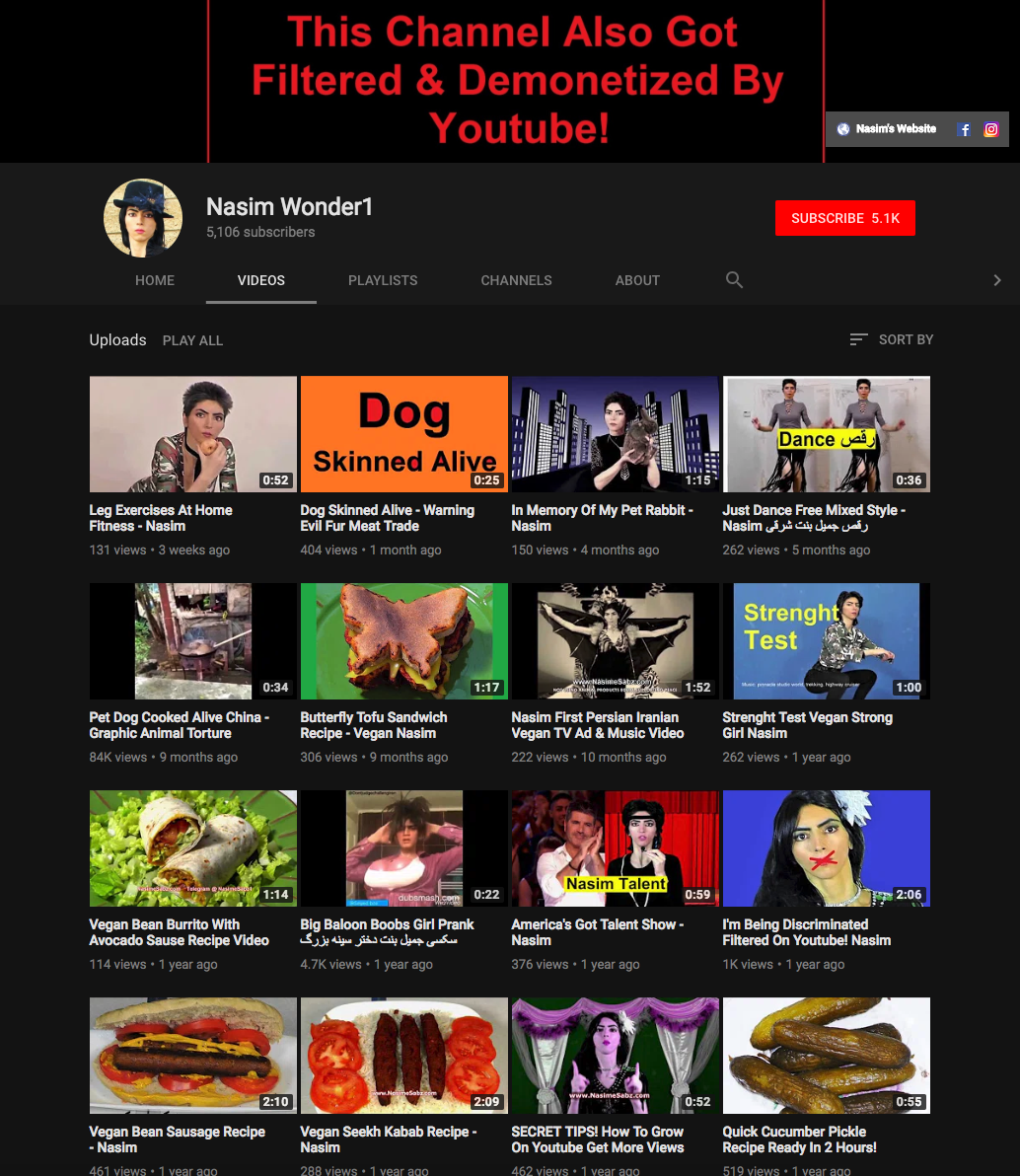 Her website also embedded videos from other YouTubers who have rallied against changes to the company's monetization policy, including Casey Neistat, who has over 9 million subscribers.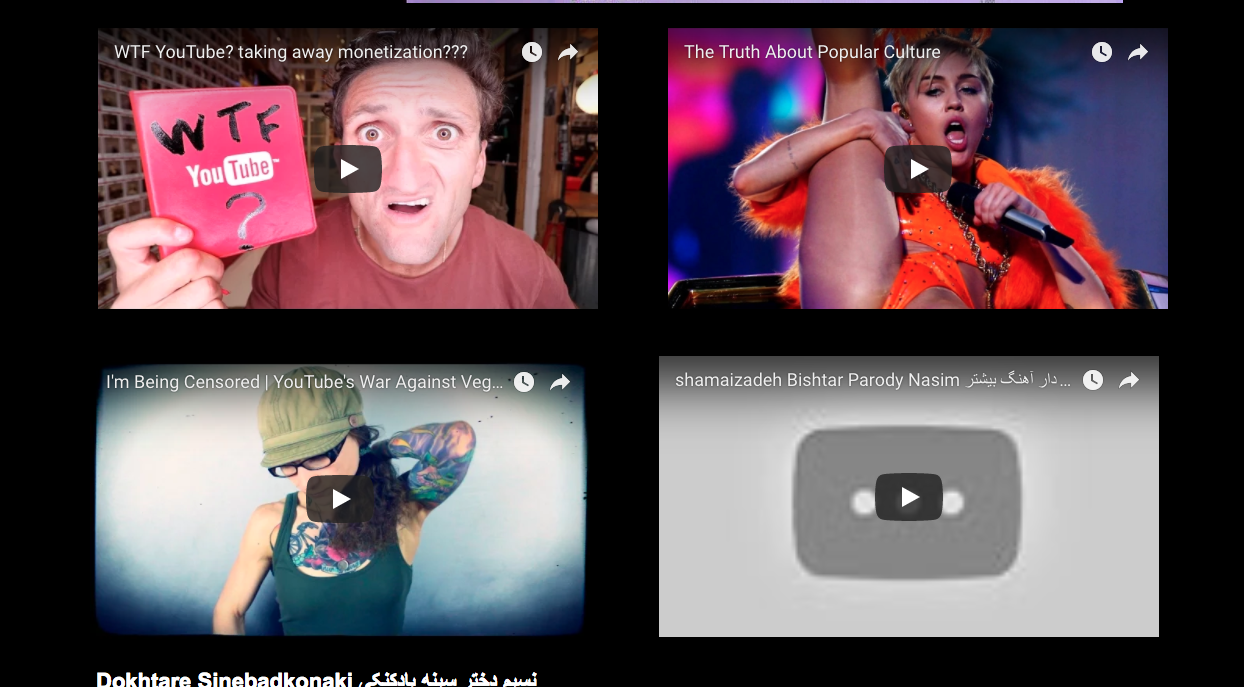 And in a screenshot posted on her website, a YouTube notice said one of Aghdam's channels was "no longer eligible for monetization."
Aghdam posted videos on her YouTube channels claiming the platform was censoring and filtering her work, which she said meant she was receiving fewer views and therefore less revenue.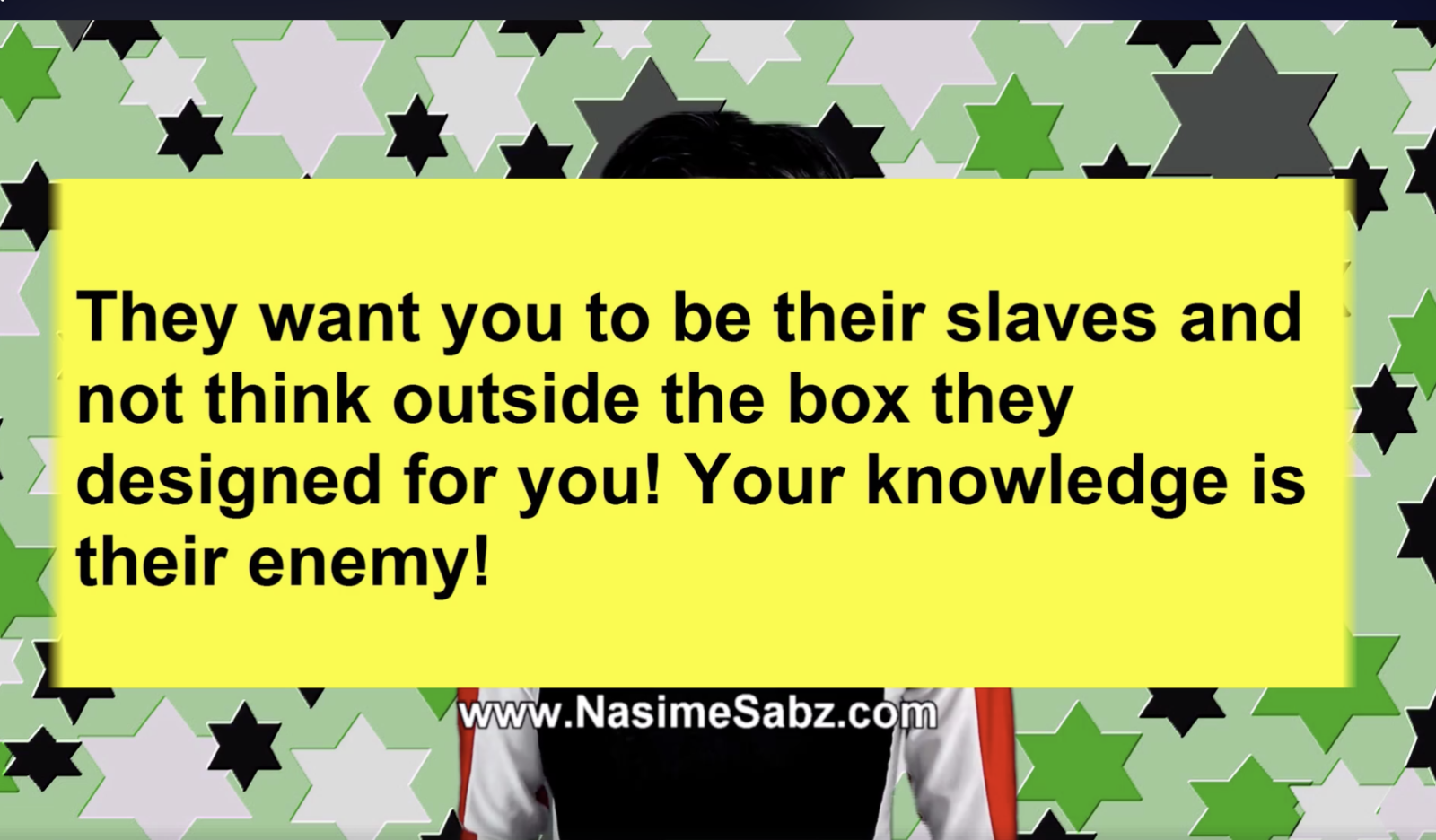 Last year, she posted a photo on Facebook of a person holding a sign calling YouTube a "dictatorship" and alleging "suppression of truth."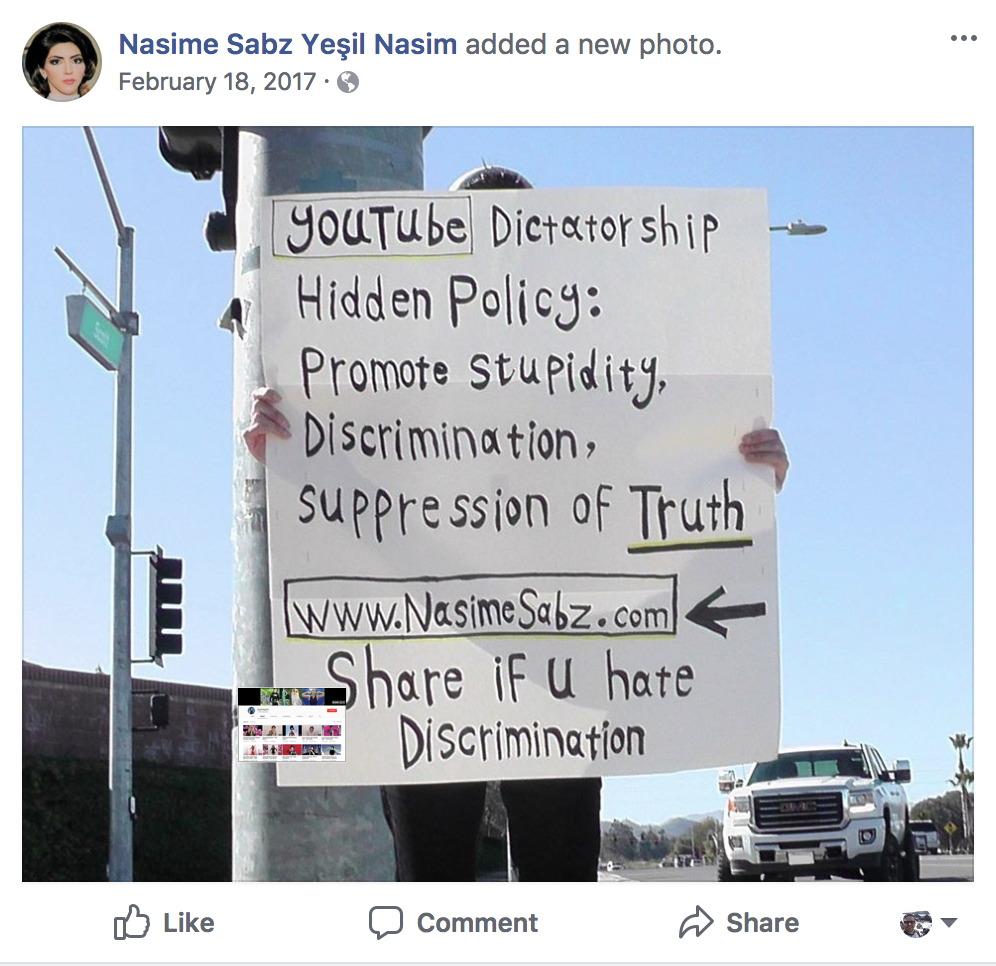 In another video, posted on Instagram, Aghdam wore what she described as her "ninja look" and asked her audience, "When it comes to freedom of speech, do you think that Iran is better than USA or USA is better than Iran?"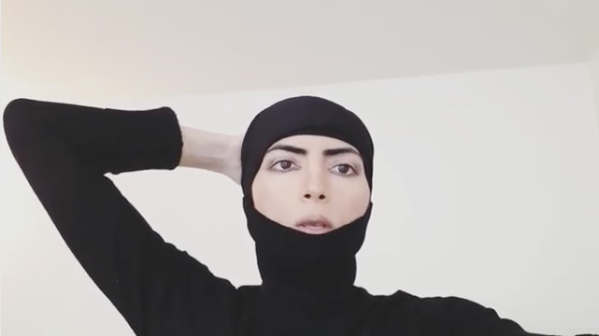 She wrote on her website that she makes all her videos "by myself and I have no help from others" and that all her followers are real.
She also wrote that her car had been "attacked by anti-vegan" criminals trying to "harm / kill" her.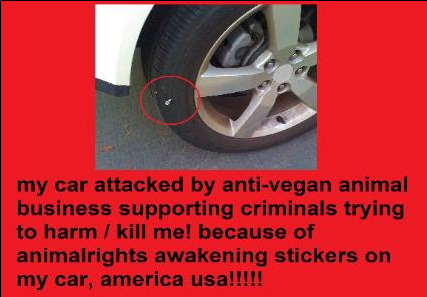 A 2009 news report in the San Diego Union Tribune included a woman who appears to be Aghdam protesting with the People for the Ethical Treatment of Animals, or PETA.
In a photo, Aghdam is seen wearing a wig and jeans with large blood drops painted on her clothing while holding a plastic sword to protest the US Marines' killing of pigs in a military exercise.
"For me, animal rights equal human rights," she said.
When asked about Aghdam's involvement with PETA, a spokesperson told BuzzFeed News on Wednesday that "she appeared at a few demonstrations about nine years ago, but changed her phone number and dropped out of sight."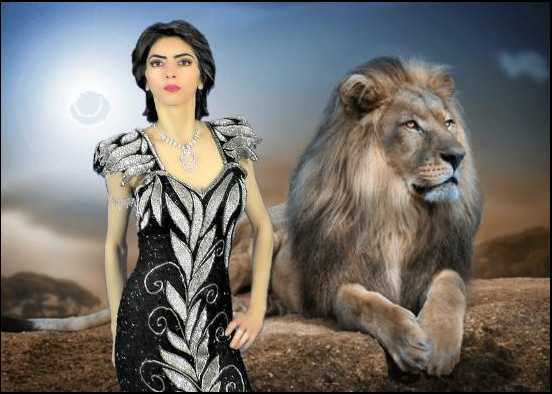 She also posted on a website called "Interfaith Vegan Alliance" about meeting members of the Baha'i community in 2015 at the Leeds Quaker house to discuss women's rights, social justice, family units, and animal rights. She emphasized that she hoped the Baha'i community would be more involved in nutrition and vegetarianism after their discussion.
Darlene Newcomb, from the Baha'i Center in San Diego, told BuzzFeed News that the Aghdam family moved away from the community several years ago and despite Aghdam's return to San Diego, they had no record of her attending events since.
"We haven't had any interactions with them recently," said Newcomb, who said she never personally had any interactions with the shooter.
Charlie Warzel contributed to this report.
CORRECTION
Aghdam was 38 at the time of the attack. This post previously quoted police saying she was 39.