Meet Clayton Cambra. He is 65 years old and lives on the Big Island in Hawaii. Cambra is now retired, but he used to own a tannery and taxidermy shop in Fremont, California.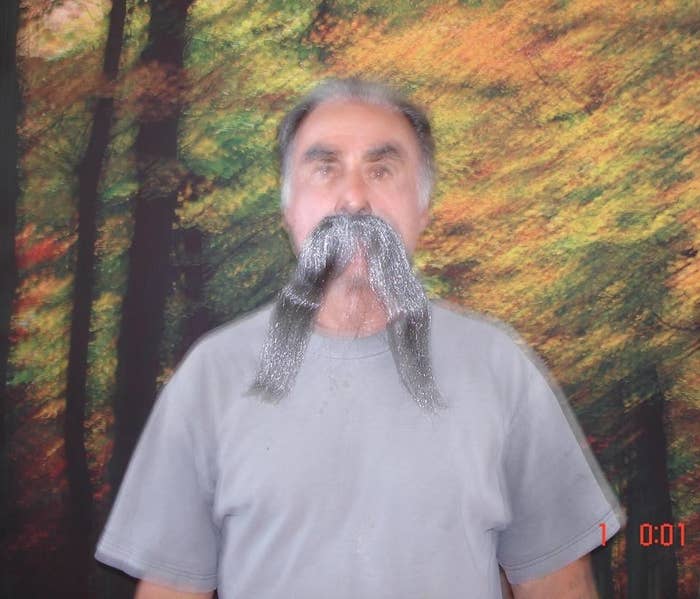 So when he saw a giant, venomous centipede crawling around in the forest behind his house, he decided he had to capture the arthropod — with a bucket.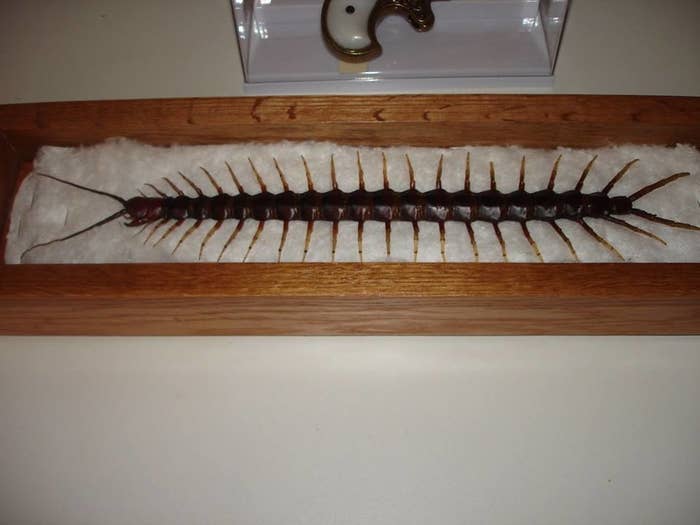 The centipede measures 14.5 inches from the front tip to the back, according to Cambra. He called it a "monster" in a Facebook post and said he believed it set a new world record.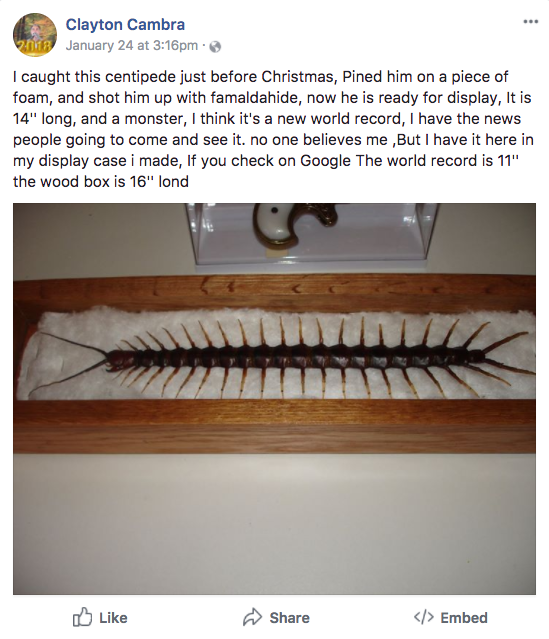 Cambra's centipede is displayed in his home in a room full of taxidermic creatures. His other specimens include a grizzly bear, a mountain lion, an arctic fox, a beaver, a raccoon, a skunk, as well as several deer, elk, boars, and numerous birds, including wild turkeys.
Cambra told the Hawaii Tribune-Herald that he has rejected a $1,000 offer for the centipede because he doesn't want to sell it. "If I get rid of it, I ain't got it. I want to keep it," he said. "People collect all kinds of things. I know people on the computer collect these alive and keep 'em as pets."