This Bear Riding On A Jet Ski Is The Most Alaska Thing Ever
Where's mama bear when you need her?
The young brown bear on top of a Sea Doo, who seems to have forgotten the keys to turn the personal watercraft on.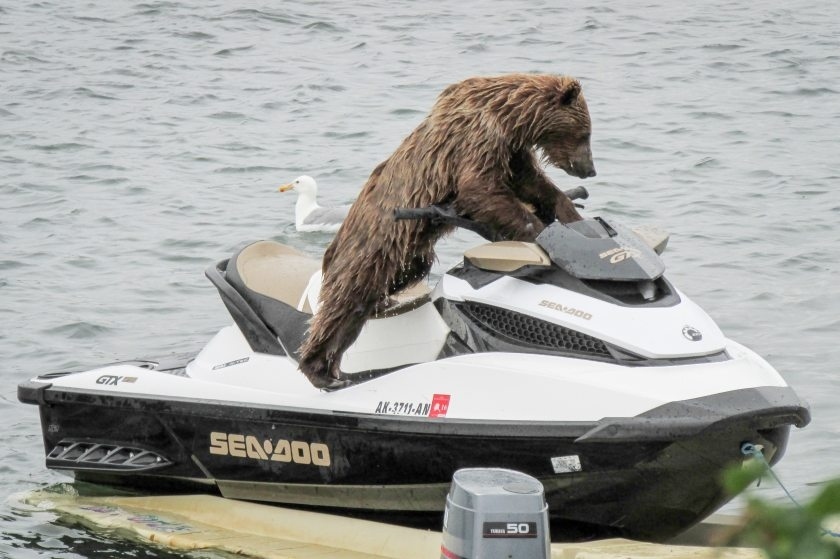 The young bear's mother was eating a silver salmon in the waters nearby.
The young brown bear wanted to get closer to its mom, hoping to share in the fish snack.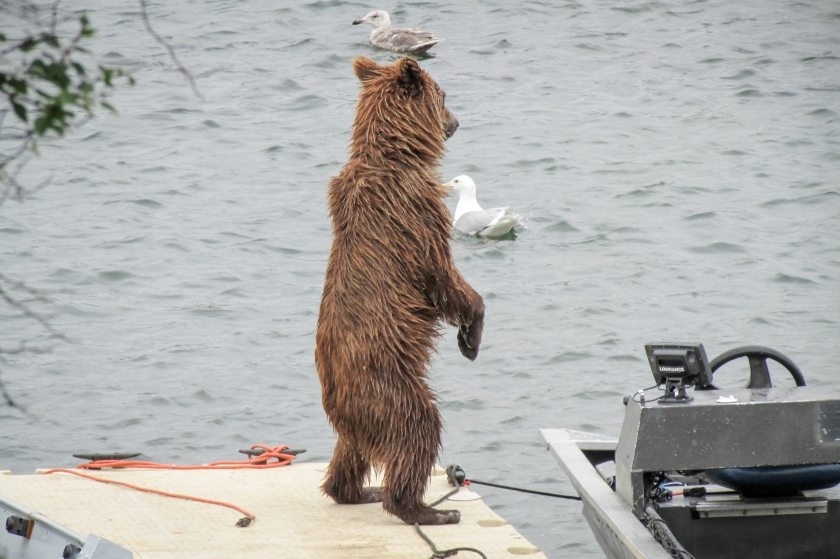 So it climbed onto the jet ski in order to get closer to mom, who was dining on her catch in the water.