This Adorably Shy Red Panda Cub Debuts With A Little Help From Her Mom
Meet Tofu!
This weekend a little red panda named Tofu made her first public appearance at the Detroit Zoo!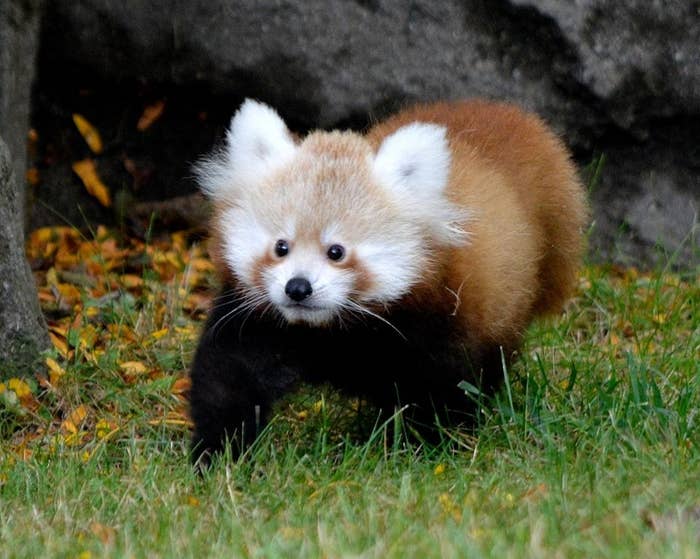 Tofu's mom is 10-year-old Ta-Shi, and her dad is Shifu, who is 6. Here's a throwback picture to when the lovers first met: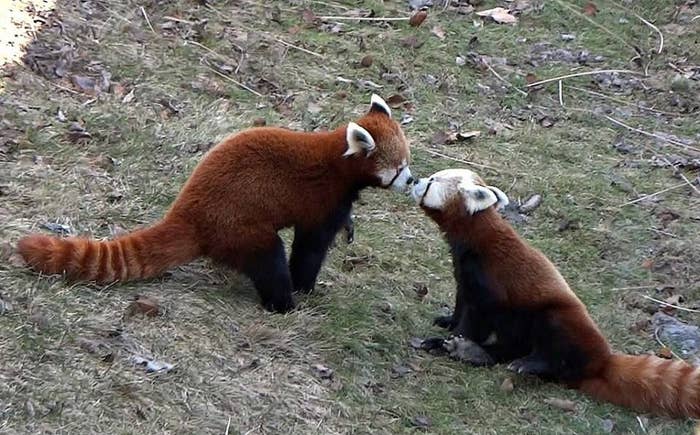 The happy parents were delighted to welcome their cub, Tofu, into the world on June 22.
On Saturday, Ta-Shi brought Tofu out for her first public appearance at the zoo. But Tofu was very nervous, hiding underneath her mom's tail for protection.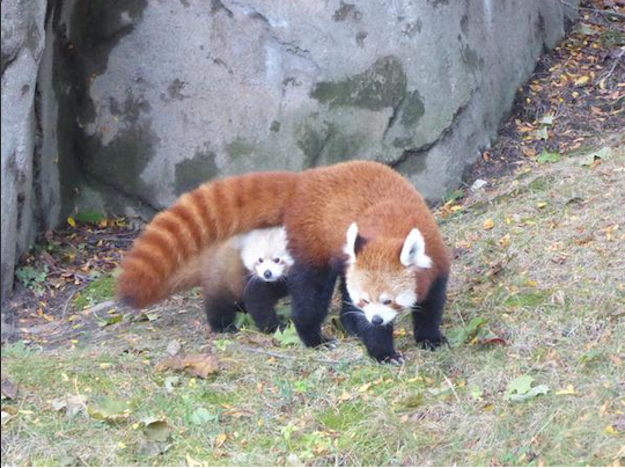 But she got a few words of encouragement from mom: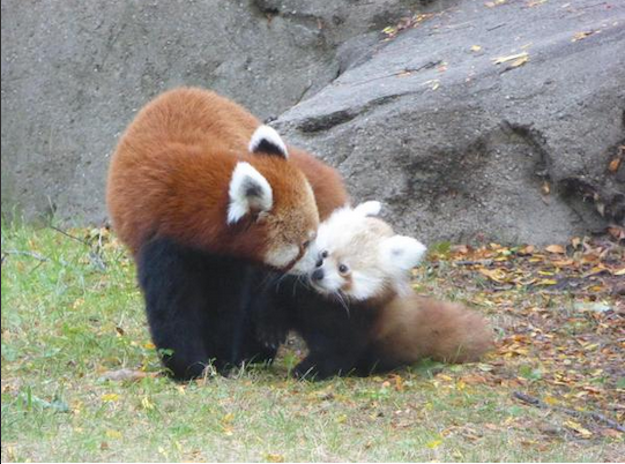 And some special kisses.
Then, she was ready to greet her adoring fans!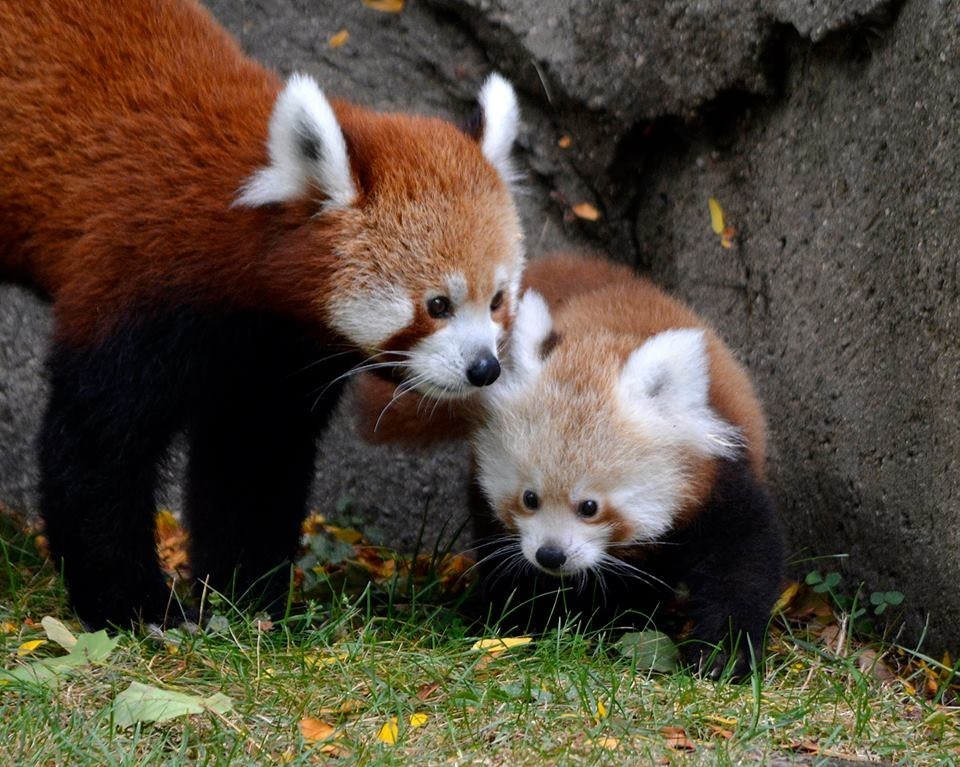 Red pandas, which are native to Nepal, Myanmar, and central China, are classified as vulnerable by the International Union for Conservation of Nature. They are threatened due to deforestation as well as poaching.
"We're happy to welcome Tofu to the Detroit Zoo, and to contribute to the captive population of this threatened species," Scott Carter, Detroit Zoological Society chief life sciences officer, said in a statement.