An ongoing eruption at Hawaii's Kilauea volcano has spewed lava into residential communities on the Big Island, forever changing the landscape.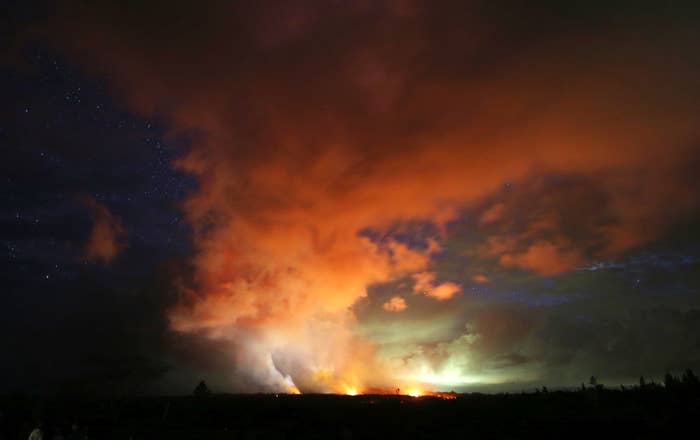 In the last two weeks, 21 fissures have split open the earth and spewed lava in and around the residential communities of Leilani Estates and Lanipuna Gardens, forcing evacuations and destroying 37 structures.
The communities are located on Kilauea volcano's lower East Rift Zone, where magma flows underground, but before this month lava had not come up to the surface of the ground since 1955.
It is not clear if or when the nearly 2,000 people who live in the area will be able to return to their homes. So far, 26 homes and 11 structures have been destroyed by lava, and much of the area has lost electricity. It's also becoming difficult to access the area as roads have been covered with lava or have wide cracks cutting across them.
Meanwhile, at the summit of Kilauea volcano, the lava lake at the Halemaumau crater drained in early May, causing an explosive eruption Thursday that sent ash shooting 30,000 feet into the air.
"We're still watching things real closely," USGS geologist Michelle Coombs said during a press conference after the explosive event. "We may have additional larger, more powerful events, kind of like what we saw earlier this morning."
Satellite images taken in May 2017 and this month show the lava's path of destruction in residential neighborhoods.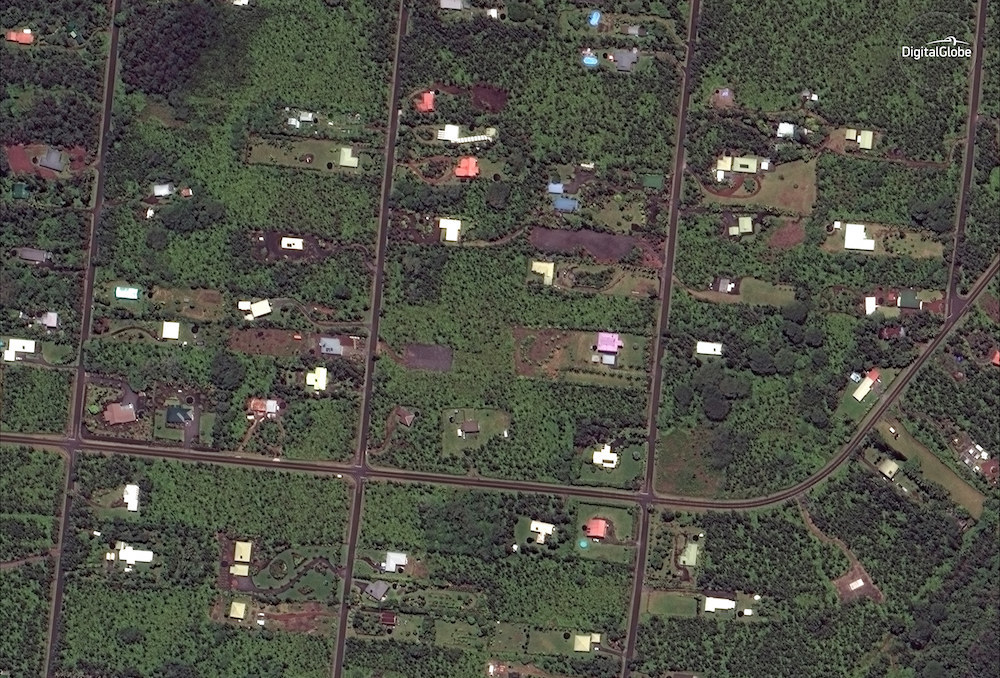 The new images show lava tearing across neighborhoods in Leilani Estates...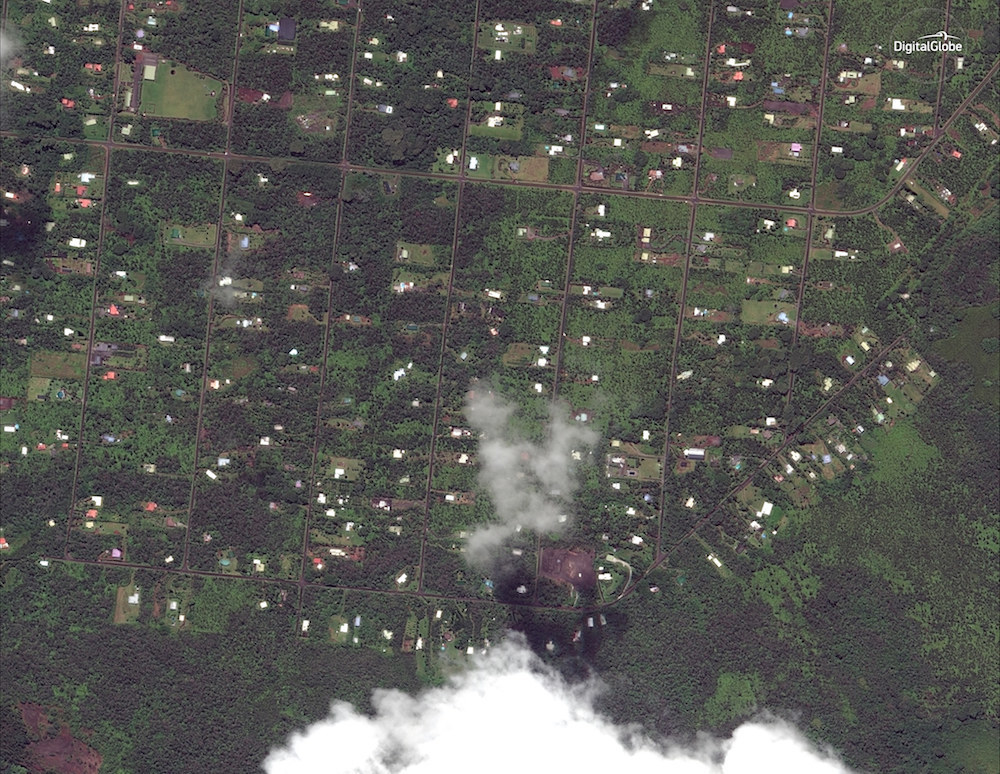 ...and showed the lava's spread from one of the fissures, approaching several homes in the lush tropical countryside.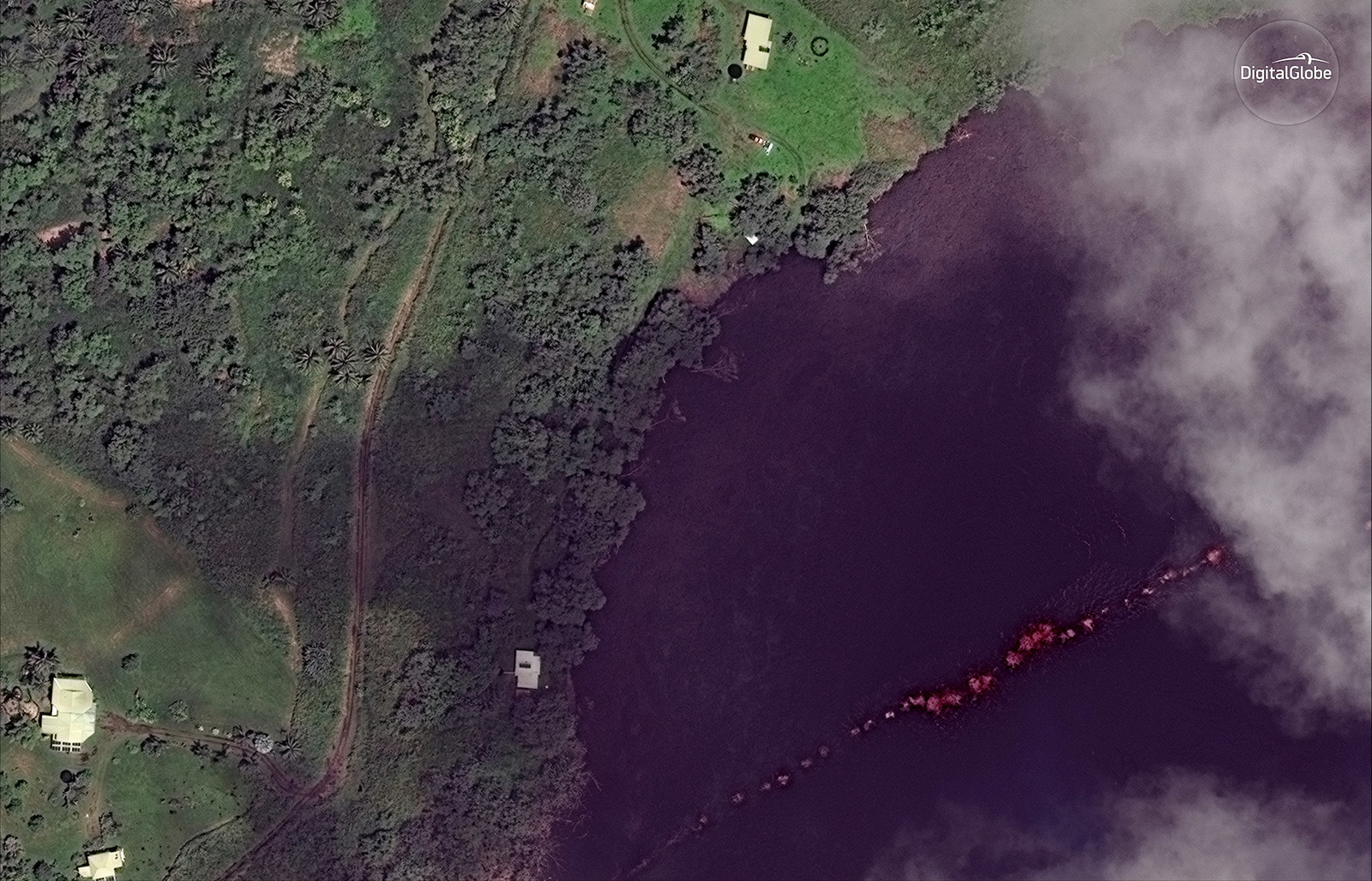 An aerial photo from a different angle shows the lava's destructive path in the same area.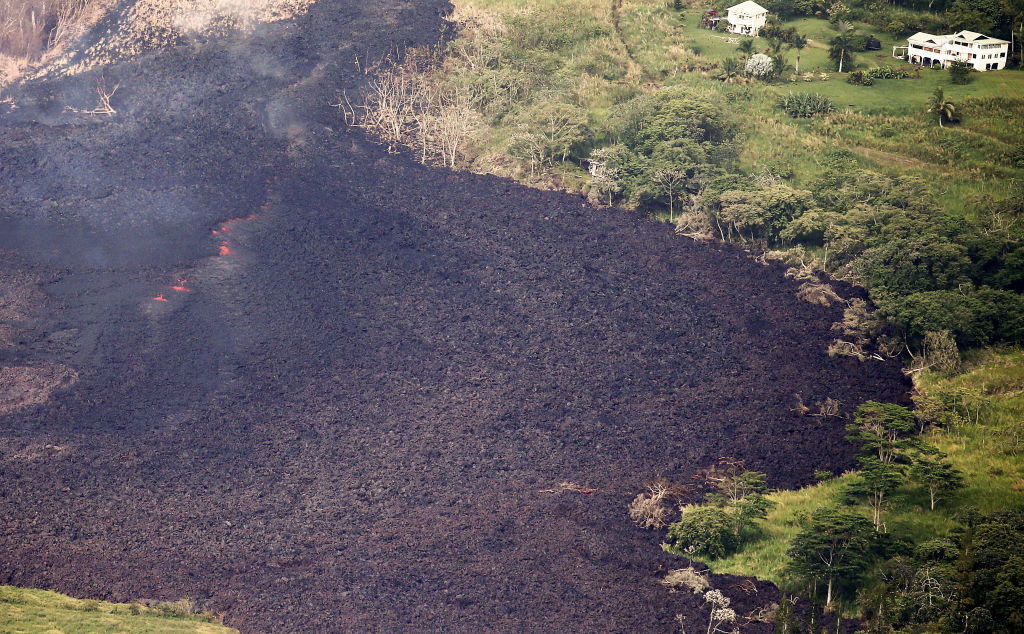 Close-up satellite images showed the destruction around a few homes.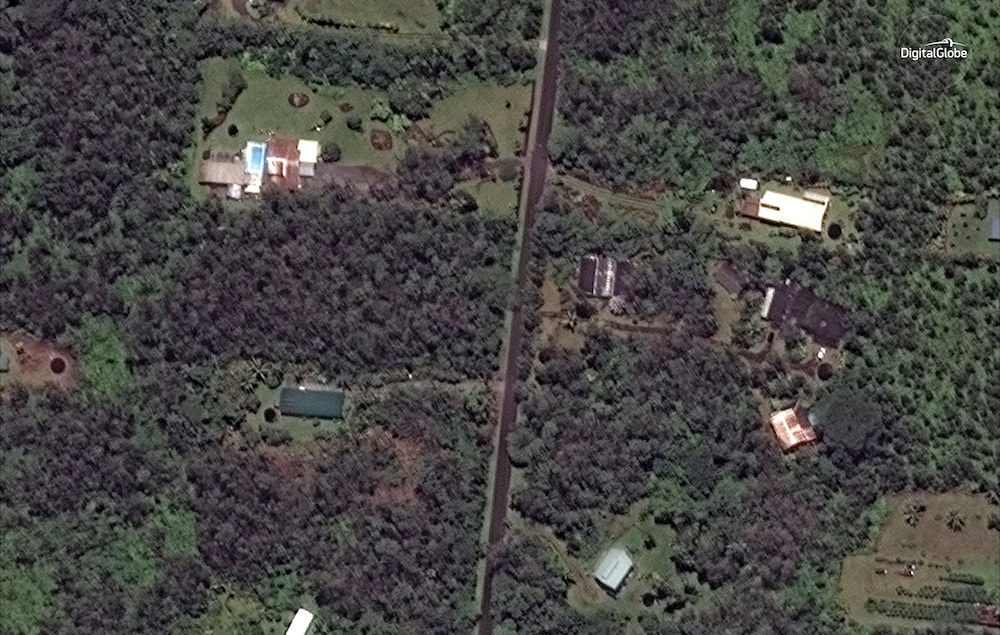 Scientists said the eruption is expected to continue, leaving residents near the lava's path on edge.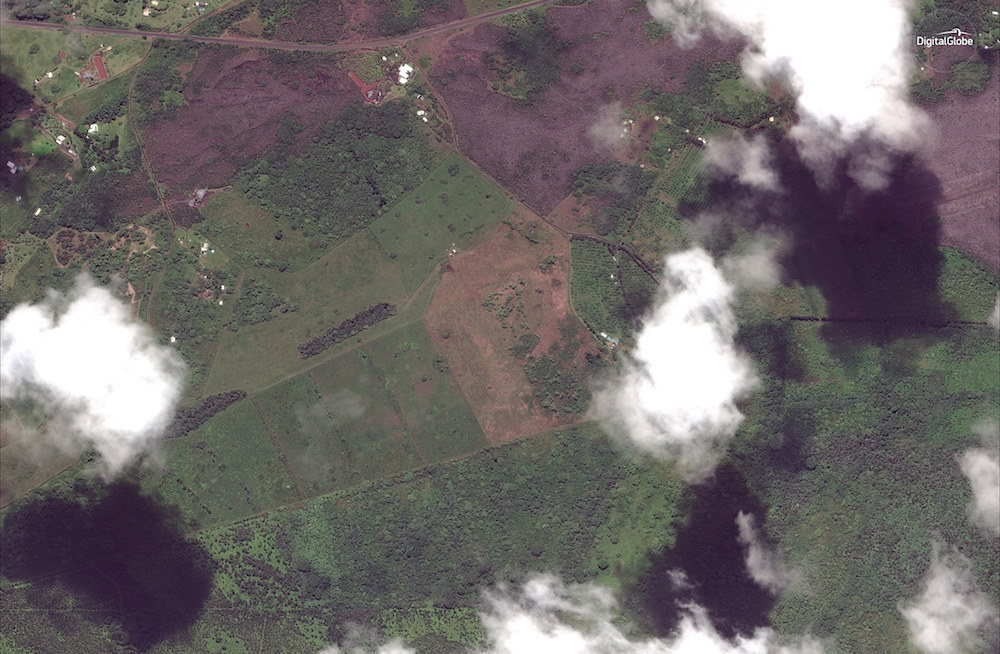 Residents in the lower Puna area who have not already evacuated have been told to be ready to leave at any time, as the eruption continues to be unpredictable.
"This looks like it will probably go on for a long period of time," Hawaii County Civil Defense Administrator Talmadge Magno said Wednesday during a press conference.