At least three people died on Saturday as violence erupted in Charlottesville, Virginia.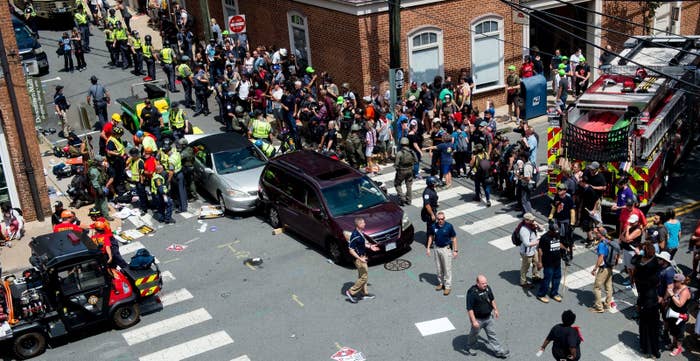 Two state police officers died as they were trying to help with public safety when their helicopter crashed in a wooded area. A third person, identified by city officials on Sunday morning as Heather Heyer, 32, died when a car drove into a crowd of anti-racist protesters.
Lt. H Jay Cullen, 48, of Midlothian, Virginia, was one of the victims who died in the helicopter crash, officials said.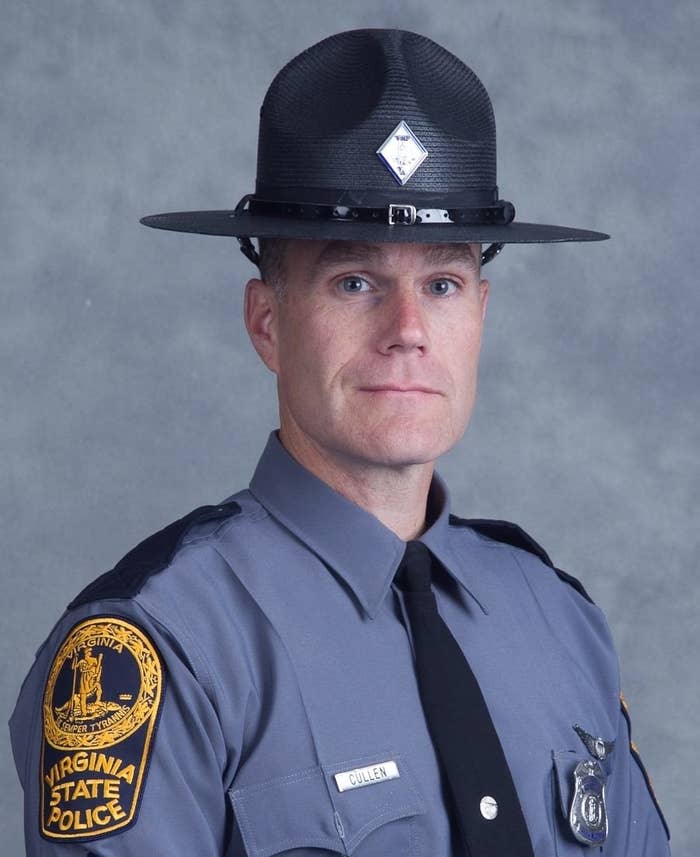 He was a 1994 graduate of the Virginia State Police Academy, and first joined the State Police Aviation Unit in 1999, according to a statement issued by Virginia State Police. He is survived by his wife and two sons.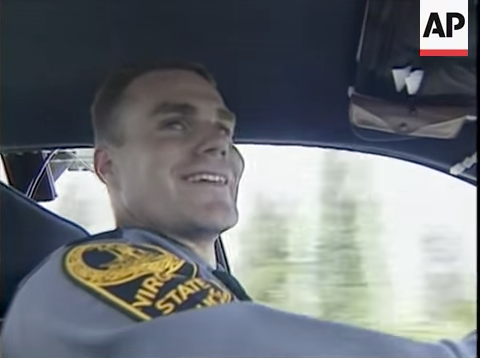 The other victim was identified as Trooper-Pilot Berke M.M. Bates of Quinton, Virginia. Both men died at the scene.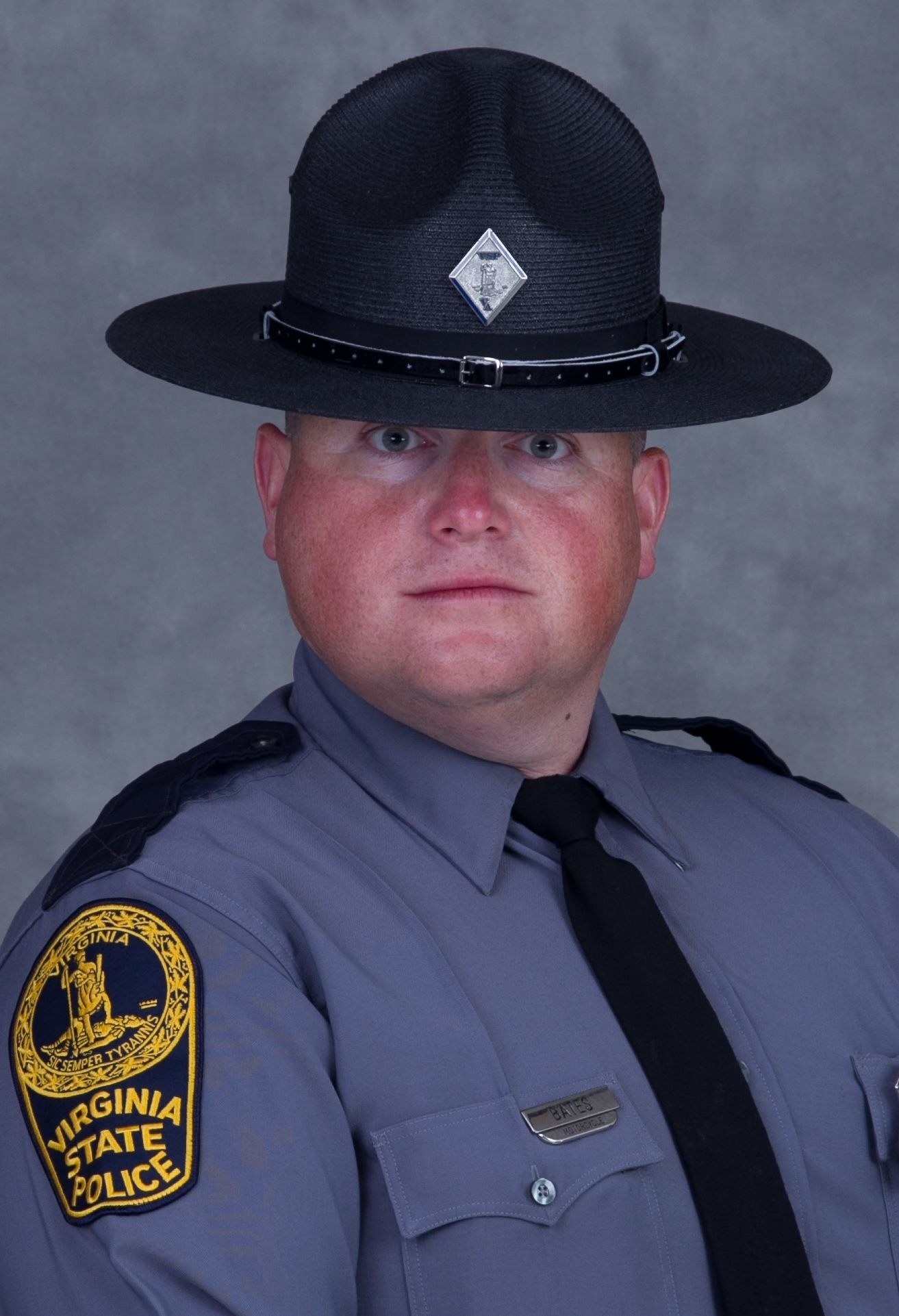 Bates would have turned 41 on Sunday, the State Police said in its statement. He graduated from the Virginia State Police Academy in August 2004, and transferred to the Aviation Unit as a trooper-pilot in July. He is survived by his wife, a son, and a daughter.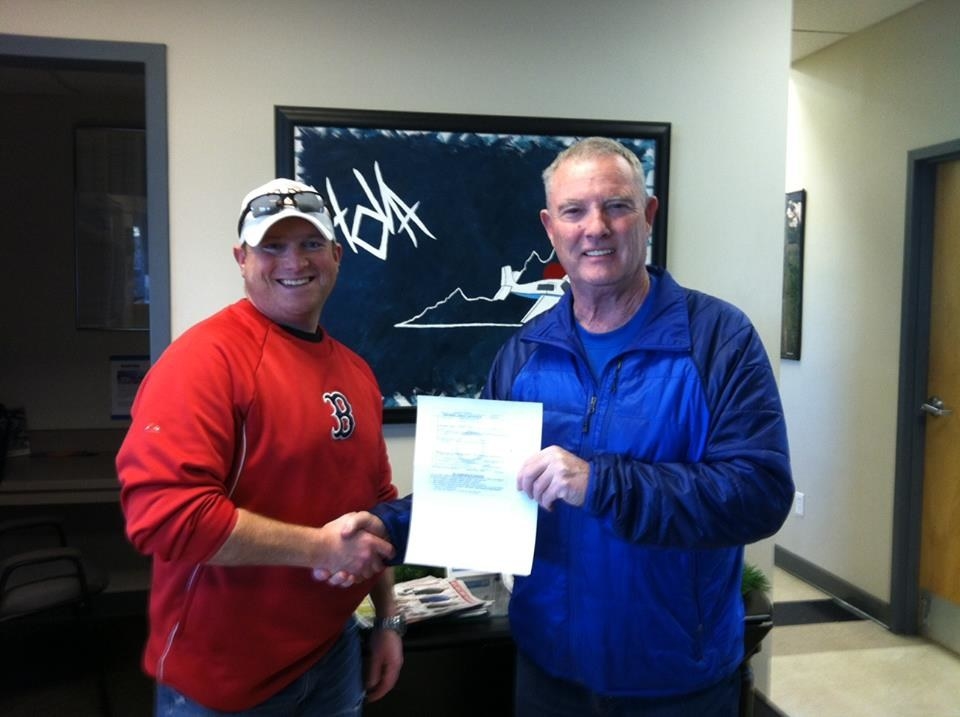 "Our state police and law enforcement family at-large are mourning this tragic outcome to an already challenging day," Colonel W. Steven Flaherty, Virginia State Police superintendent, said in the statement. "Lieutenant Cullen was a highly-respected professional aviator and Trooper-Pilot Bates was a welcome addition to the Aviation Unit, after a distinguished assignment as a special agent with our Bureau of Criminal Investigation. Their deaths are a tremendous loss to our agency and the Commonwealth."
Virginia Gov. Terry McAuliffe and first lady Dorothy McAuliffe also released a statement, saying that they knew the officers personally.
"We are deeply saddened by the loss of Jay and Berke, both of whom were our close friends and trusted members of our team," the statement said. "Jay has flown us across the commonwealth for more than three and a half years. Berke was devoted to our entire family as part of our Executive Protective Unit team for the past three years."
"This is a devastating loss for their families, the Virginia State Police, and the entire commonwealth. Our hearts go out to their wives and children, and we stand by to support them during this difficult time. These heroes were a part of our family and we are simply heartbroken," the statement concluded.
The cause of the crash remains under investigation by the Federal Aviation Administration and the National Transportation Safety Board. There is no indication of foul play, officials said.
The car crash victim was identified as 32-year-old Heather Heyer.
Heyer was killed when a car plowed into a crowd of anti-racist protesters on Saturday in Charlottesville, officials said.
The crash, which involved multiple vehicles, killed Heyer, who was on foot. She was transported to University of Virginia Hospital, where she was declared dead, Charlottesville city officials said in a statement on Sunday.
City officials released another statement on Sunday afternoon, expressing condolences to the families of all three victims, and writing that Heyer "was struck down by a vehicle while exercising her peaceful first-amendment right to free speech."
Heyer, who was a legal assistant at Miller Law Group, PC, grew up in Charlottesville.
After the election last year, she posted a message on her Facebook page that said "If you're not outraged, you're not paying attention."
In the wake of her killing, that post had been shared more than 8,000 times as of Sunday afternoon.
A childhood friend of Heyer's, Felicia Correa, started a GoFundMe to raise money for her family on Saturday.
"We met when we were little and living in the same subdivision. She was always nice," Correa told BuzzFeed News. "More recently she helped me with my bankruptcy which was due to being uninsured last year. Due to me having MS and was hospitalized, I was faced with having to pay tens of thousands of dollars. She worked at the law firm that I used, Miller Law Group. She never saw race. I am sure you will hear that from everyone."
A basketball coach at the high school Heyer attended wrote on Twitter, "Our community mourns this loss."
On Facebook, friends, family, and high school classmates wrote messages commemorating Heyer's life.
One former high school classmate, Josh Laidler, wrote on Facebook, "it was heart breaking to watch. I was there running security and I literally watched this happen right infront of me. and then to find out it was Heather later, someone I went to school with...I mean I dont even know what to say. SMH. very heartbreaking."
A family member of Heyer's wrote a message on Facebook "to the people who used Charlottesville to make a point this weekend."
"As you're settling back into your lives far away, talking to your spouse or playing with your kids, I will be at a funeral. In a few months when your visit to Charlottesville is little more than a faint memory, I'll be having Thanksgiving dinner with my family, and no one will say anything, but everyone will acutely feel the missing family member," Kate Hodge wrote. "Today a daughter, a sister, a grand daughter, a cousin and so much more was killed in the street in her own town."
"The next time you have the urge to rally and riot in someone else's home, don't. Kiss your spouse, play outside with your kids, have a family barbecue instead."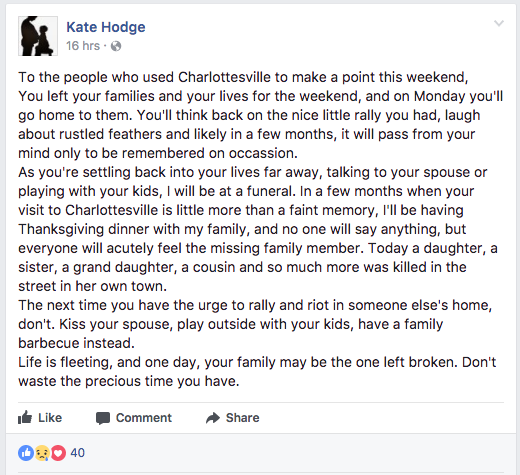 Virginia Gov. McAuliffe wrote that Heyer "died standing up against hatred and bigotry."
Nineteen other pedestrians were injured in the crash, and 14 other people were injured as white supremacists and counterprotesters clashed, Charlottesville Police Chief Al Thomas said on Saturday.
The UVA Health System said that, of those injured, five were still in critical condition, four were in serious condition, six were in fair condition, and four were in good condition as of Saturday night.
James Alex Fields Jr., a 20-year-old from Ohio, has been charged with second-degree murder after plowing into the anti-racist protesters, according to officials.