Eighty-five people were killed in Nice, France, when the driver of a truck plowed into a crowd gathered to watch Bastille Day fireworks Thursday night. The driver was shot and killed, officials said.
French President François Hollande said the terrorist attack in Nice was an "absolute horror."
This is what we know so far about the victims.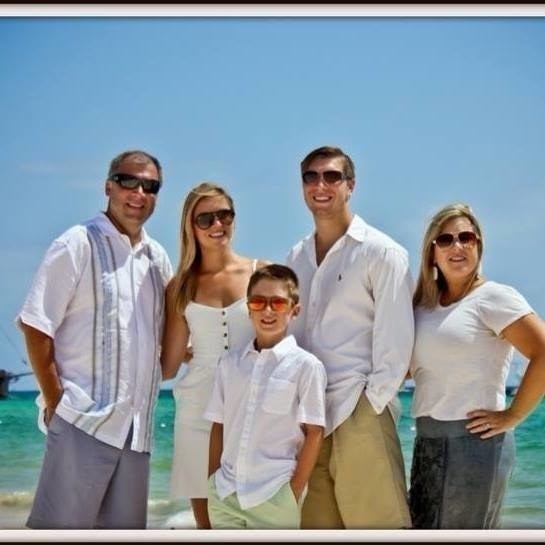 Sean Copeland from Austin, Texas, was killed in the attack along with his son, a relative told BuzzFeed News. He was with his wife and their children on summer vacation in France, the relative said.
In a statement, the Copeland family said: "We are heartbroken and in shock over the loss of Brodie Copeland, an amazing son and brother who lit up our lives, and Sean Copeland, a wonderful husband and father. They are so loved."
Brodie Copeland, 11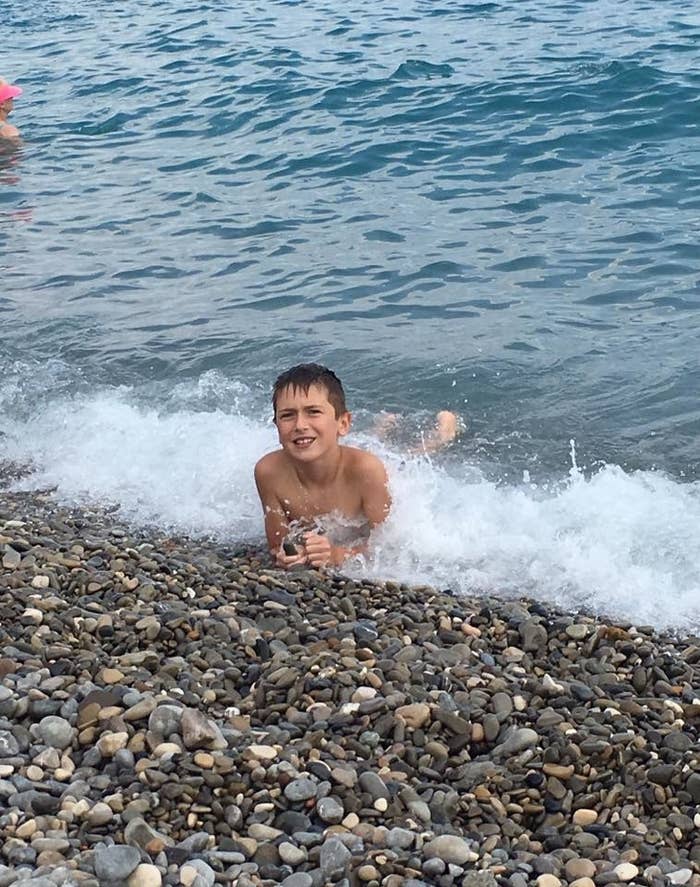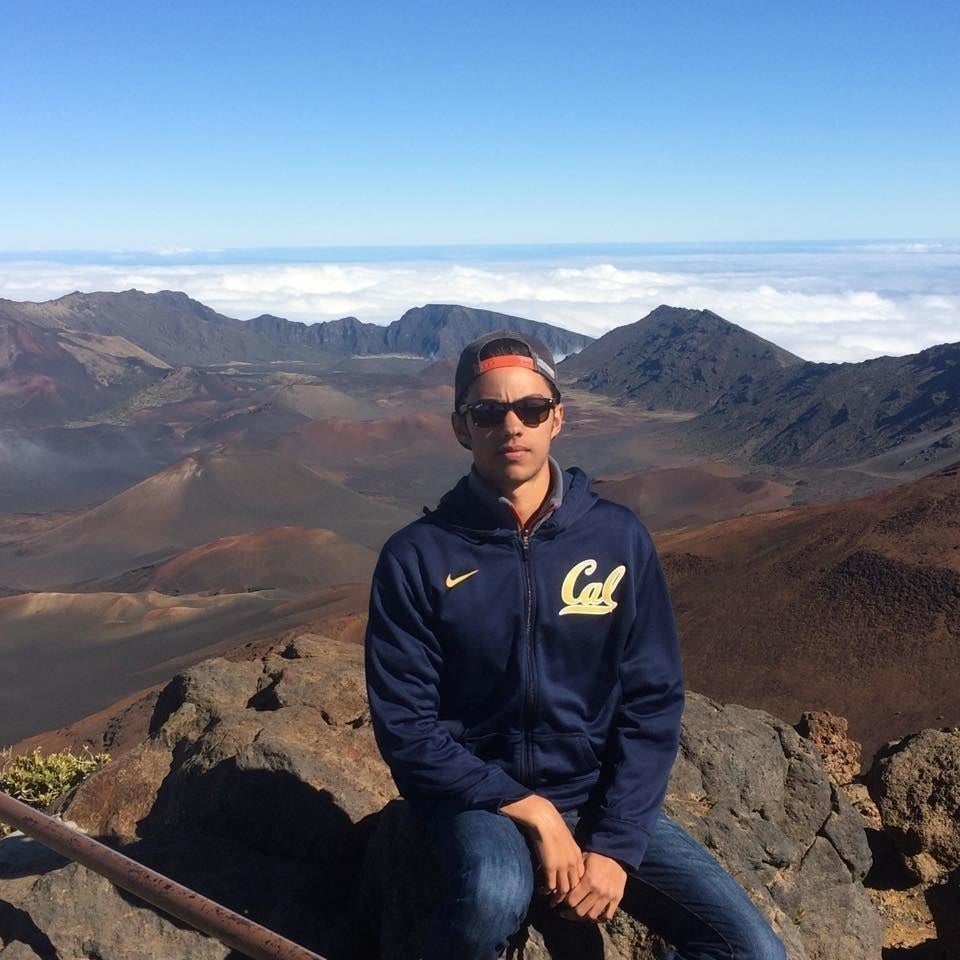 UC Berkeley student Nick Leslie was on a study abroad program and had gone to Nice's promenade for Bastille Day when he was killed in the attack, according to university officials.
"This is tragic, devastating news," UC Berkeley Chancellor Nicholas Dirks said Sunday. "All of us in the UC Berkeley family — both here on campus, and around the world — are heartbroken to learn that another promising young student has been lost to senseless violence."
He was a junior in the College of Natural Resources and was attending a summer program called the Entrepreneurship and Innovation in Europe.
Leslie's Facebook page said he was from Milan, Italy, but lived in Del Mar, California and attended the local Torrey Pines High School before going to Berkeley.
Viktoria Savchenko, 20
Olfa Bint al Suwayeh Khalafallah, Bilal Labaoui, and Muhammad ben Abdul Qadr al Toukebri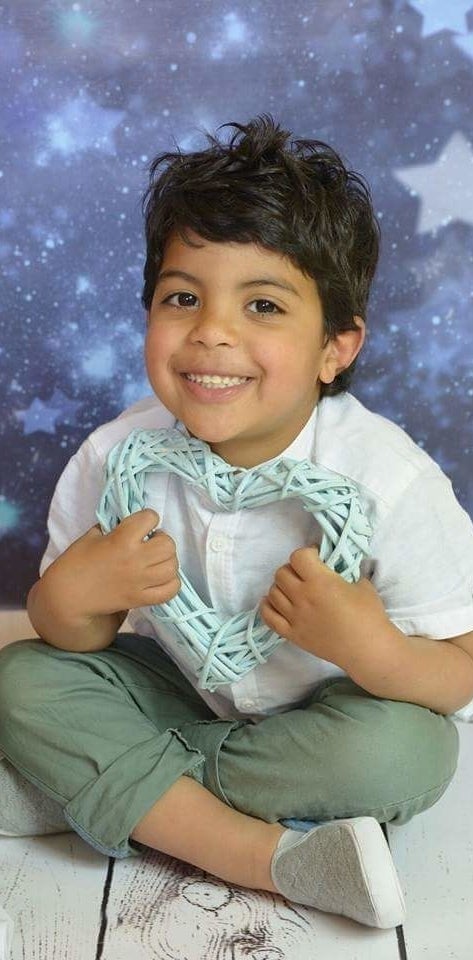 Kylan, 4, had been missing since Thursday night and hundreds had shared messages across social media in the hope that that someone might reunite the family.
But on Saturday afternoon, Angela Nissa – a friend of his mother Olfa, who also died in the attacks – said that the family had learned that the four-year-old had died instantly in the attack.
"I'm defeated, I have no words," said Nissa.
Paying tribute to his mother too, she added: "Rest in peace. I hope the gates of heaven are wide open."
Fatima Charrihi
Fatima Charrihi was the mother of seven children, and the first victim of the attack, according to an interview in L'Express with her son Hazma. He said Charrihi was with her nieces and nephews and that another of her sons had "tried to revive her," but she died instantly.
Hazma described his mother as "practicing an Islam of the middle. A real Islam. But not that of the terrorists."
Linda Casanova Siccardi
Linda Casanova Siccardi was a 55-year-old Swiss tourist on vacation with her husband, according to her hometown newspaper, Il Giornale del Ticino. Siccardi was known as being the first female customs agent in her area.
Emmanuel Grout, 48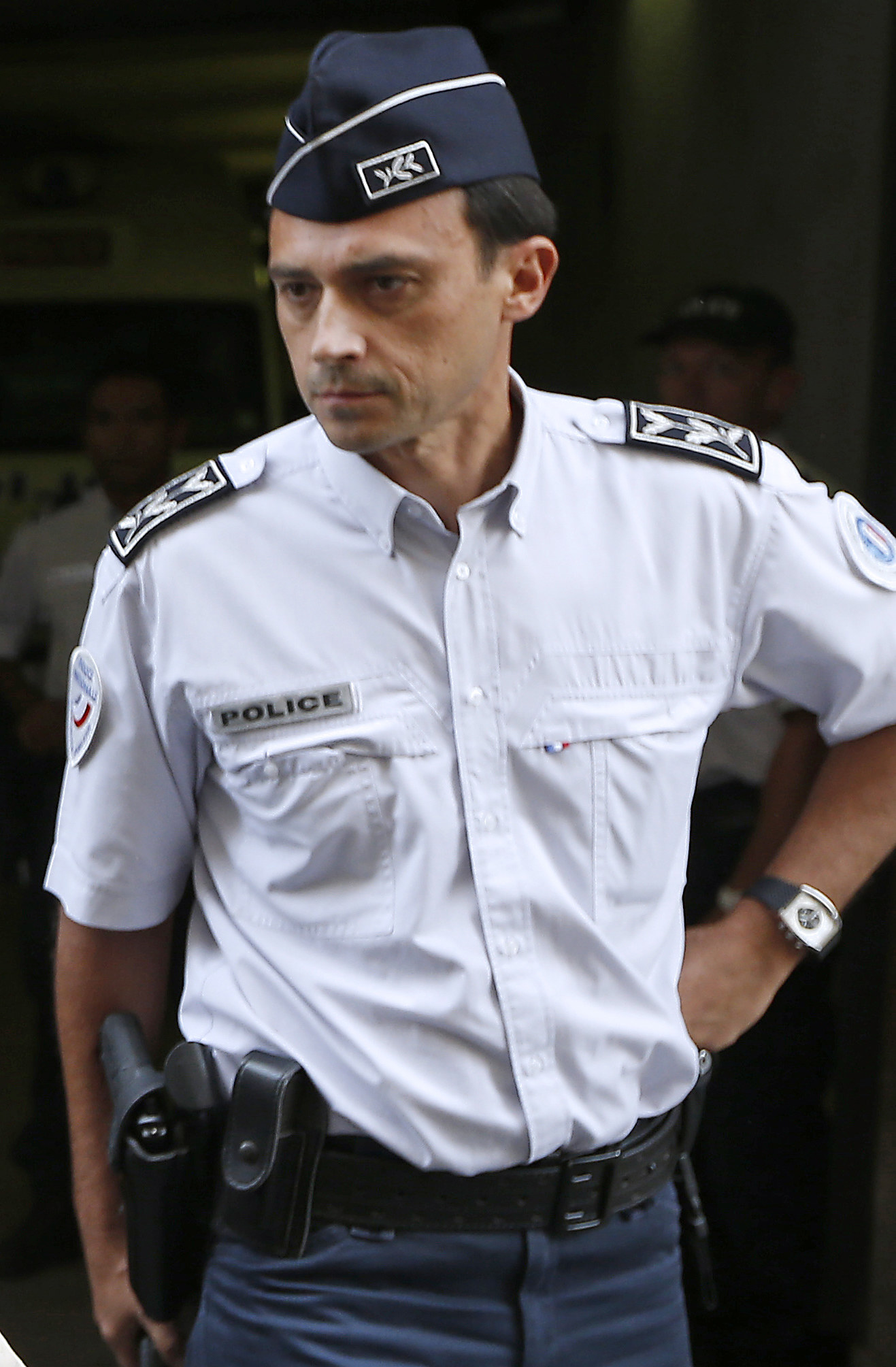 Veronique Lion, 55; Michael Pellegrini, 28; Francis Locatelli, 82; Christiane Locatelli, 78.
Veronique Lion was in Nice with her son, Michael, and her parents, Francis and Christiane at the time of the attack.
Lion was a kindergarten teacher, and Pellegrini was a professor of economics, according to AFP.
The family was from Herserange, Meurthe-et-Moselle, about 15 minutes south of France's border with Belgium.
Germain et Gisèle Lion
The group above was also at the 14 July fireworks celebrations on Thursday night with Veronique's husband, Christophe, his parents and their young child.
Christophe's parents, 68-year-old Germain and 63-year-old Gisèle, died instantly, the prefect of the Aude region said at a press conference on Friday night.
"They were good people, loved by everyone," said Claudie Mejean, the mayor of Bram, where the retired couple lived. "Gisèle Germaine has devoted his time, work and freedom, caring for others, as a person, so as as service manager "told us last night Mayor Bram, necessarily very affected by these disappearances.
According to La Depeche du Monde, Christophe and Veronique's child was also killed, although authorities were unable to confirm the age or sex of the child.
Robert Marchand
Robert Marchand was a 60-year-old husband and father from Saône-et-Loire, about an hour north of Lyon, France, according to Le Journal de Saône-et-Loire.
Marchand was the president of an athletics club, and was visiting Monaco (near Nice) for work.
Yannis Coviaux, 4
Yannis was with his parents and friends on Thursday night as they watched the fireworks on the Promenade des Anglais. Hours earlier, the family were playing on the beach but the four-year-old was excited about going to watch the fireworks, his father Mickael told Le Parisien.
After the fireworks were over, Yannis ran over onto the middle of the road to pick up his toy car just as the truck started to plough through the crowd. Mickael managed to move his wife out of the way but didn't notice the lorry in time to get to Yannis.
"When I saw him on the floor, I immediately understood," Mickael said. "He looked like Aylan, the little refugee found drowned on a beach in Turkey."
David Bonnet, 44
David, the son of the deputy mayor of Nérondes, was a 44-year-old fish farmer who lived about 50km away from Nice with his partner.
He was killed in the attacks and she was lightly injured, according to AFP.
The mayor of Nérondes confirmed his death to the news agency. "Everyone's in shock," said Roland Gilber. "I don't have words."
Mehdi H, 12
Mehdi H was the 12-year-old son of a football referee in Nice.
He was killed on the long stretch along the coast on Thursday and his step-sister is now in a coma, Gilles Ermani, the president of the Cote d'Azur French football federation, told AFP.
Myriam Bellazouz, 29, and her mother Lea Mignacabal, 68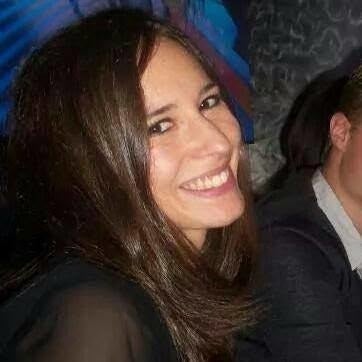 Nice residents Myriam Bellazouz and her mother Lea Mignacabal were among those slaughtered while watching the Bastille Day fireworks at the Promenade des Anglais.
Bellazouz, a lawyer, was confirmed dead by the French national bar association. She had practiced since 2013, serving as the treasurer for the Union of Young Lawyers in 2015.
Mignacabal was also killed alongside her daughter, the bar association said. The Associated Press reported she had been working as a physical therapist.
Roman Ekmaliyan, 56
A Georgian citizen of Armenian descent, Roman Ekmaliyan was also among those killed, according to his priest.
Archpriest Andrey Eliseev of Nice's Russian Orthodox cathedral of Saint Nicholas told La Croix Ekmaliyan was deeply cultured and intelligent.
In a statement, the Georgian Ministry of Foreign Affairs confirmed one of its citizens, who lived in Belgium, had perished in the attack.
"The Ministry of Foreign Affairs of Georgia expresses deep sorrow over the death of a citizen as a result of a terrorist act and conveys its condolences to the family," the statement read. "Georgia condemns terrorism in any form."
Natalia Otto
Archbpriest Eliseev also told La Croix that Natalia Otto, a Kazakh born woman in her 50s who resided in Belgium, was among the dead.
"Natalia was a very intelligent and kind woman," Eliseev said, "Very good. A real believer."
One of her two daughters resided in Nice, La Croix reported.
Rachel Erbs, 39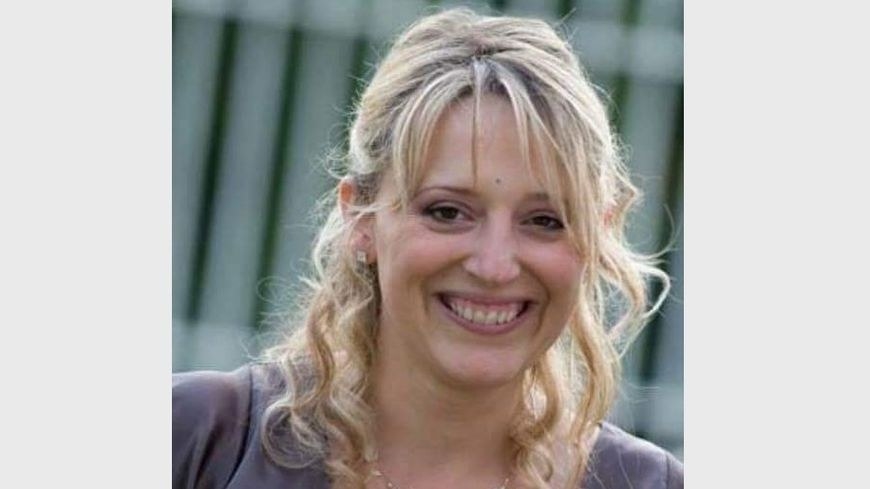 Rachel Erbs, from Cessieu in southeastern France, was in Nice with her husband and two children on vacation when she was killed, according to the Associated Press.
Erbs' husband, Stephane, and two children, aged 6 and 12, survived the truck attack, according to the France Bleu website.
They were in Nice on their way to the island of Corsica when the attacker barreled through the crowd.
Her hometown held a gathering in her memory on Monday, releasing white balloons and holding a minute's silence.
Pierre Hattermann, 56
Pierre Hattermann succumbed to injuries weeks after the attack, Christian Estrosi, president of the region, announced Aug. 4 on Twitter.
"All my thoughts for the daughter, the family and relatives of Pierre Hattermann who has just passed away," Estrosi said on Twitter.
We will update information on the victims as it becomes available.
CORRECTION
A previous version of this story incorrectly listed Brodie Copeland's age.
CORRECTION
The name of Timothé Fournier has been removed from this post. Staff at the Agence France-Presse, which had been the source of the information, have now written that they believe Fournier's story was invented.