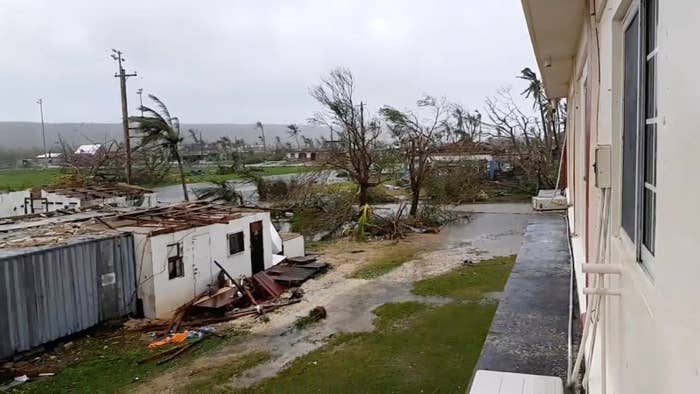 At least one person is dead and more than 50,000 residents in the Northern Mariana Islands are without power after the strongest storm on record to strike the United States soil swept over the Pacific territory, officials said.

Typhoon Yutu, a Category 5 storm, passed directly over the island of Tinian on Thursday with sustained winds of 178 mph, the most intense cyclone to ever pass over the islands, according to the National Oceanic and Atmospheric Administration.
The tin roofs of many residential homes in the Commonwealth of the Northern Marianas (CNMI) were ripped off during the storm, hundreds of power lines were toppled, and once-beautiful white sand beaches appeared wiped out.
A 44-year-old woman died on Saipan during the height of the storm when she sought shelter in an abandoned building that collapsed, according to a statement from the governor.
CNMI is a US territory — with the status of a commonwealth like Puerto Rico — located in the Pacific Ocean about 3,700 miles west of Honolulu. The territory includes 14 islands, with the majority of residents living on Saipan, Tinian, and Rota.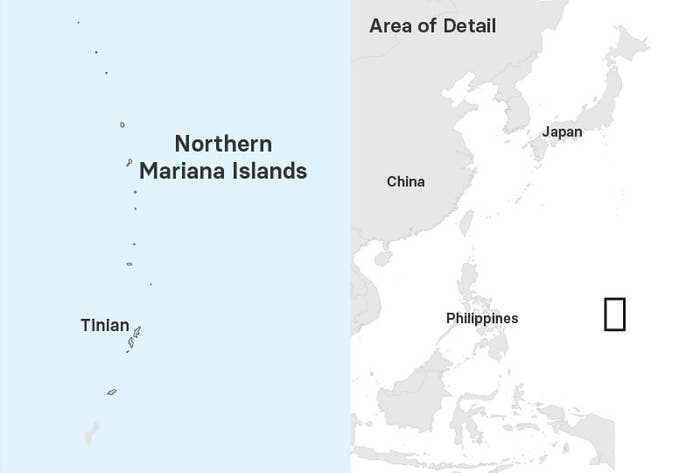 Ralph Torres, the governor of CNMI, said damage to critical infrastructure and homes had left many residents displaced and that all shelters on Saipan and Tinian were now at full capacity. He said first responders were clearing roads and that they were working with the public school system to open additional shelters.
"Our first responders remain vigilant and working around the clock by clearing roadways, tending to damaged infrastructure, and providing support for our displaced residents," Gov. Torres said in a statement Wednesday.
"This is the worst storm to hit the Marianas since Typhoon Jean back in 1968," the governor said. "Marianas, while we have been battered by this disaster, we will be stronger because we are resilient. Our community, our neighbors, our friends, and our families are ready to rebuild stronger and faster than this typhoon."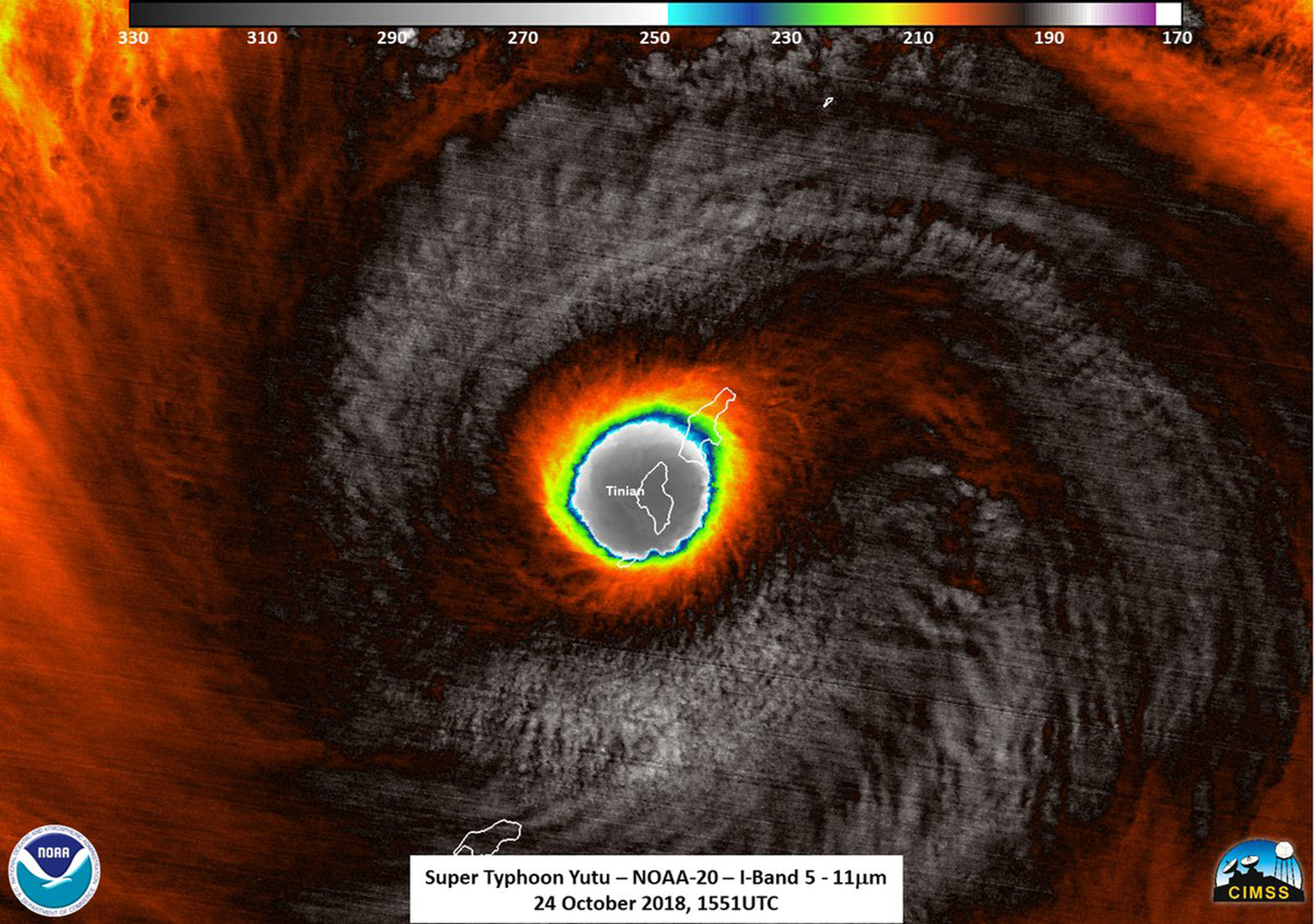 The local utility company reported as many as 300 downed power lines, 400 leaning poles, and a number of downed transformers and conductors on Saipan and Tinian.
"A request has been made through FEMA for 700 to 800 power poles, transformers, and additional materials to begin power restoration," the governor said. "Assessments are ongoing regarding timeframe for water and power restoration."

Torres said that water restoration would be the first priority, but it was not clear how long it will take to reinstate it to the island residents.
Mayor Joey San Nicolas said in a Facebook video that Tinian had been "devastated" by Typhoon Yutu.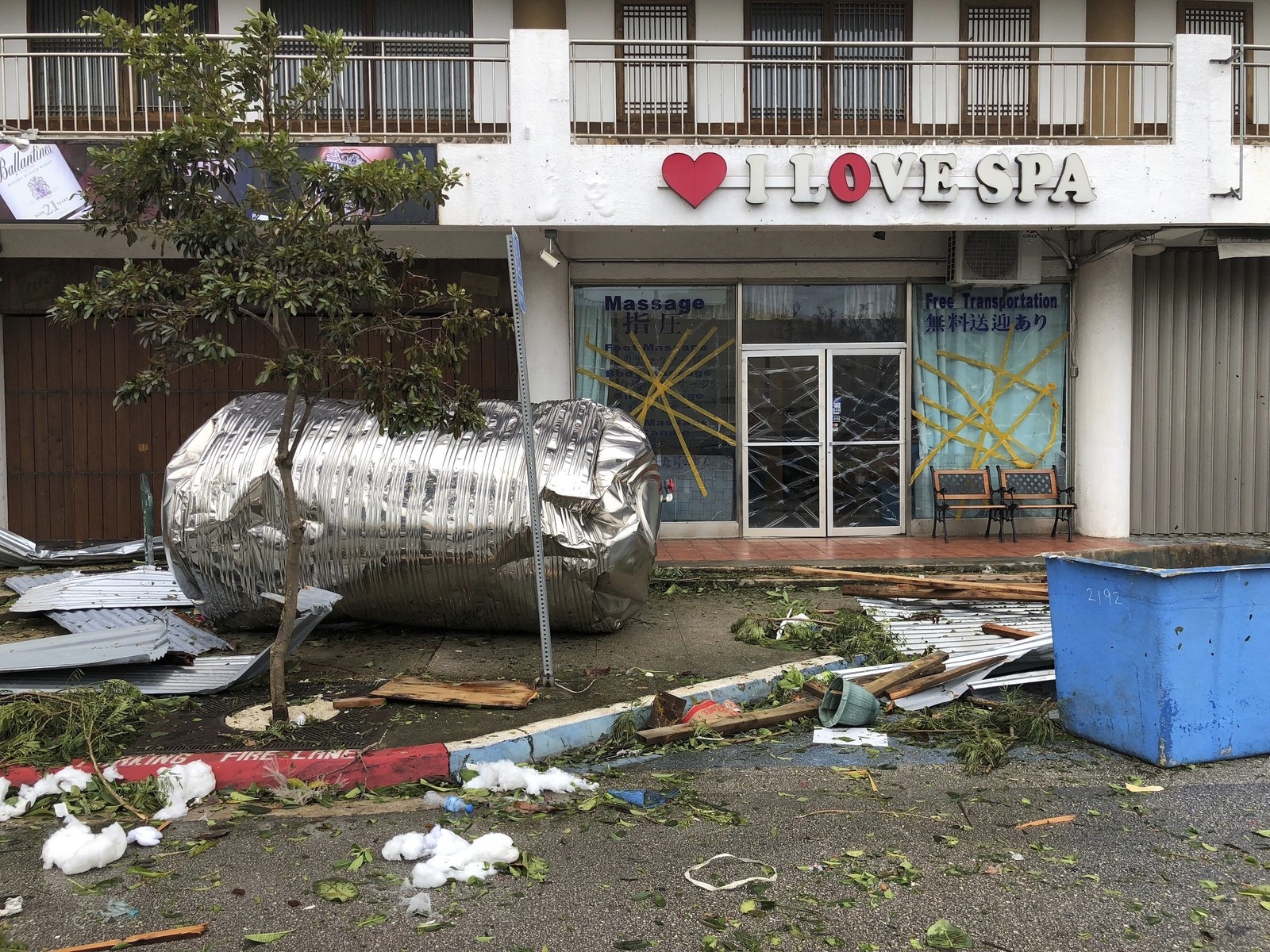 "We currently have no power and water at this time," the mayor said. "Our ports at this time are inaccessible and several other points within the island our currently inaccessible."
San Nicolas said they have deployed emergency responders to undergo rescue operations to help people who wanted to move into the shelters, which are being powered by generators. He added that Tinian has clearly been hit hard, but officials still needed to do an assessment of damage.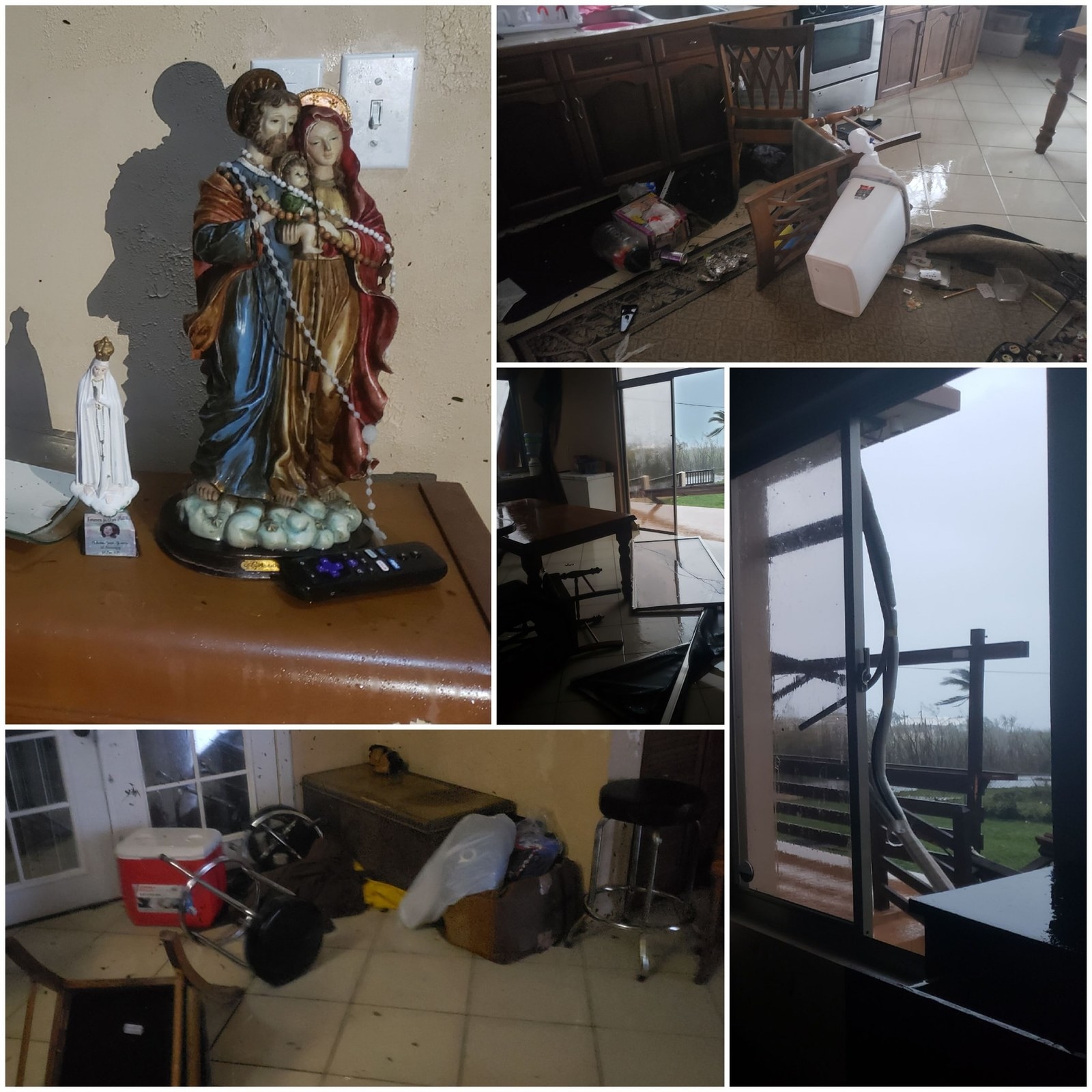 Rep. Ed Propst, a member of the CNMI House of Representatives, posted on Facebook that his home on Saipan was mostly destroyed during the typhoon, and that he, his wife, and kids had to hide in a tiny bedroom to survive the storm.

"Our home in Dandan took on massive damage when some of the storm boards covering the windows flew off during Yutu's powerful 200+ mile an hour gusts," wrote Propst. "One of our sliding glass door panels then got blown out, and our heavy dining room table and its chairs wedged against it got tossed aside. Next to go was one of the glass panels in our bedroom. Suddenly we had Yutu's powerful gusts blowing directly into our home and rain shooting in sideways, as if water extinguishers had been activated and sprayed all over our home."
"Our bedroom door's hinges suddenly ripped off and the door tumbled into the hallway," he continued. "We grabbed the kids and huddled into a tiny bedroom."
Propst and his family were able to remain in the house through the night, and in the morning started cleaning up debris.
"Despite the destruction at our doorsteps, we find comfort in knowing we have each other, neighbor helping neighbor, everyone sharing what they have and giving whatever they can," he added. "This is the Commonwealth we all know and love and why we cannot leave. This is home..for better or for worse, and we are committed to making it better."