Six scientists on Sunday completed a yearlong isolation mission in a geodesic dome that they could only leave while wearing spacesuits.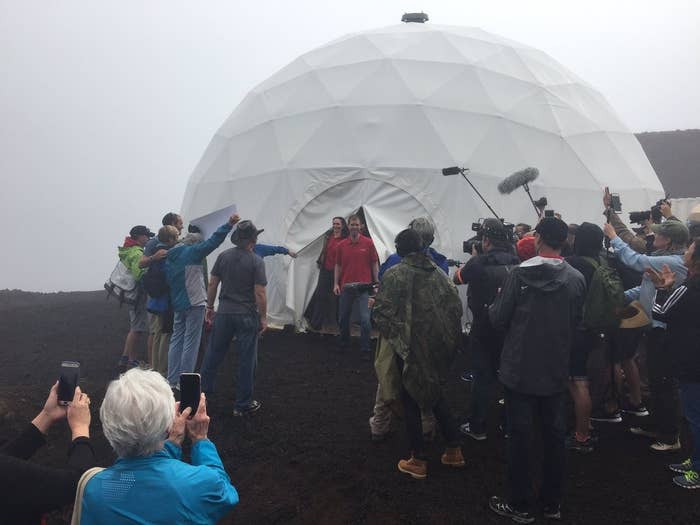 Scientists emerged on Sunday from the 1,000-square-foot dome on Hawaii's Mauna Loa to a throng of reporters.
The six scientists — Carmel Johnston, Christiane Heinicke, Sheyna E. Gifford, Andrzej Steward, Cyprien Verseux and Tristan Bassingthwaighte — have been in the dome for 12 months to learn about challenges that might face future manned missions to Mars, like managing resources, growing food, and working out conflicts.
Just like in deep space, the crew members could only communicate with family and friends via a 20-minute delay and could only leave the dome in an elaborate mock spacesuit.
Christiane Heinicke, who is a German physicist and engineer, said that she was most excited to leave behind the spacesuits.

"The suits do prevent you from hearing and feeling your surroundings," Heinicke said to BuzzFeed News. "No sound of your own steps makes it past the fan noise and every rock feels like the inside of your suit gloves."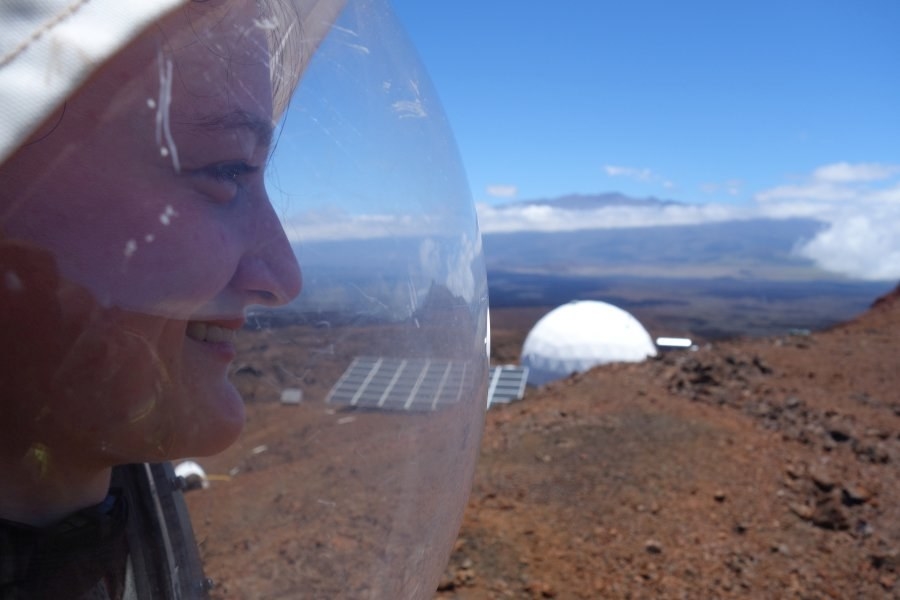 Mauna Loa is considered an ideal location for the mission because of its relative remoteness and the terrain, which appears Mars-like with its red, rocky slopes.

The study is funded by NASA and run through the University of Hawaii. It's Hawaii Space Exploration Analog and Simulation's fourth mission of its kind, and the longest to date.
When asked what they would do first upon leaving the dome, Heinicke said, "Finally, swimming in the Pacific!"
The program is currently seeking applications for the next two isolation missions, which will send teams back to mock Mars in 2017 and 2018 for eight months each.