Stephen Colbert hosted a Daily Show reunion on The Late Show Monday, waxing nostalgic with his former colleagues while Jon Stewart wondered why he was the only one who had aged.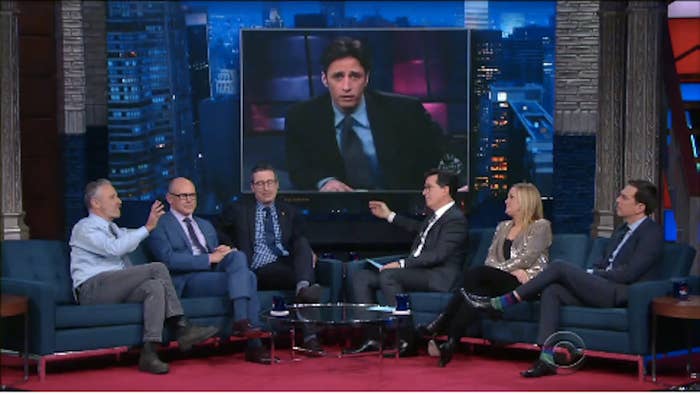 Colbert's show opened with former Daily Show host Jon Stewart and current host Trevor Noah. Colbert and Noah both teased Stewart because they still have shows to host...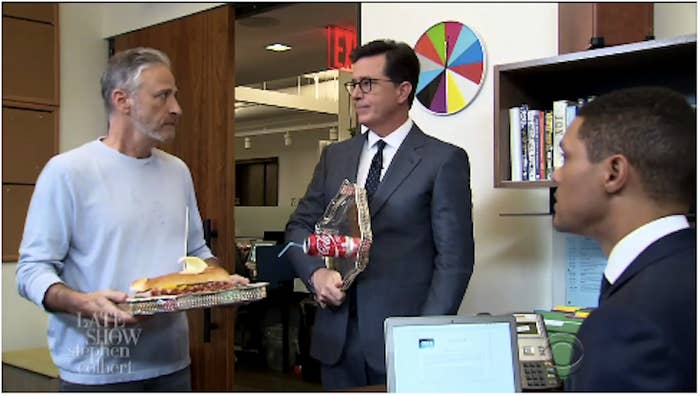 The former Daily Show colleagues also threw it back with a sketch imagining Colbert's last day on the Comedy Central show, where he is seen packing up his "lucky tangerine book — the sleekest, most stylish product Apple will ever make."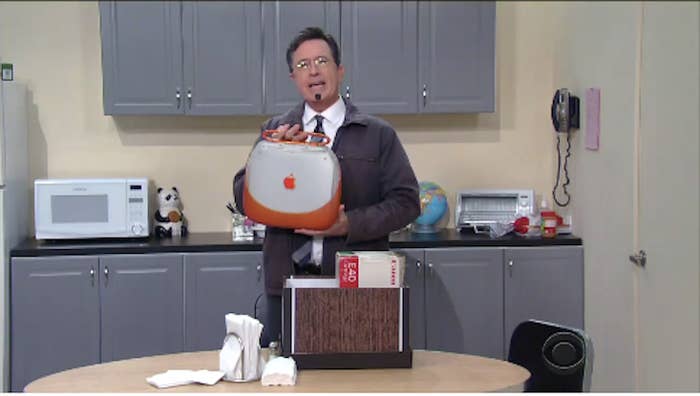 Bee joins Colbert to jab him for leaving the show while George W. Bush is still president. "There will never be another president this good for comedy. I mean, this guy does something ridiculous, like, at least once a month."
She then looks straight at the camera and declares that she knows there will never be a scenario where she will say, "Gosh, I wish George W. Bush was president."
They also joked about the fact that Steve Carell skipped the reunion, with Oliver playing him in the flashback. (Oliver didn't join The Daily Show until 2006.)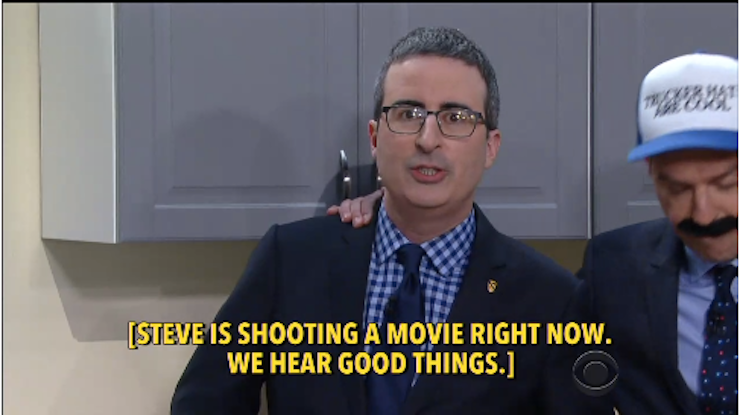 Later, Colbert and Stewart sat down to have a one-on-one chat. Prompted by Stewart, Colbert once again addressed his controversial joke about Trump being a "cock holster" for Russian President Vladimir Putin.
Colbert asked Stewart whether he misses hosting now that he's retired and running a farm, especially when shocking news breaks, like Trump's decision to fire James Comey, which happened just as the show began taping on Tuesday.
"Because you used to, you know, talk about shit," Colbert said to applause. "Now you literally shovel it."
The process "of making the show somehow became entwined with my process of making sense of things that I didn't understand," Stewart said, adding that he missed the people he worked with.
"It's things that I've gained in terms of time spent with family, and things like that I wouldn't give up," he said.
"You're going to make me cry, Jon," Colbert replied.
The whole gang then sat together on a pair of couches and made fun of themselves for looking like an awkward morning show.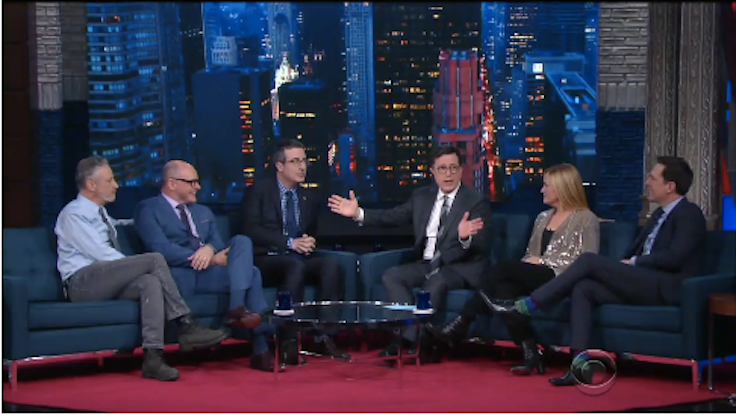 Colbert proceeded to go down memory lane, sharing early clips of The Daily Show to embarrass his former colleagues.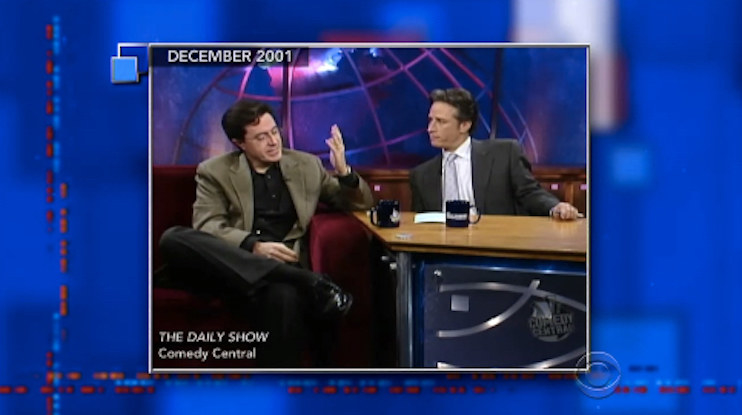 Turning to Helm, he said, "You getting a mole removed from your nose was your first piece." "I think you're covering gay penguins," Colbert said to Bee. "Rob, I think that you're talking about how Spider-Man prays?... And, Oliver, yours is about war re-enactors."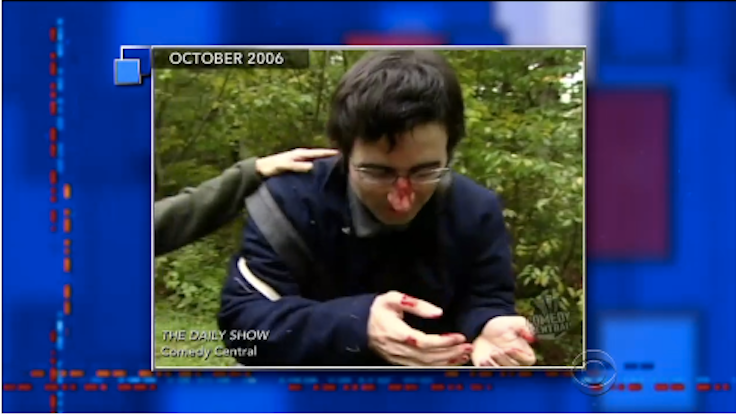 Everyone was shocked to see themselves again, to say the least.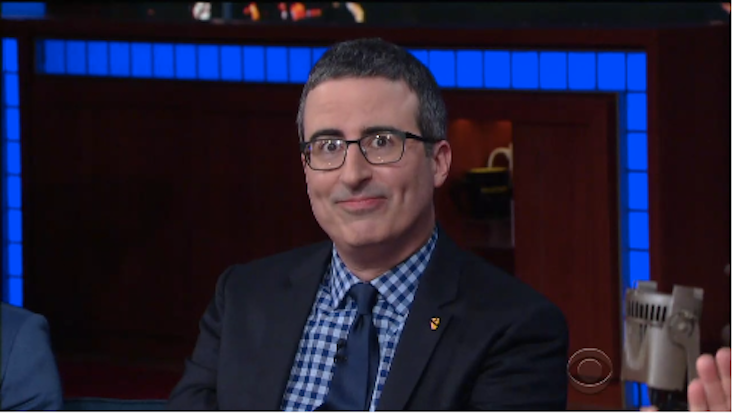 The show ended with Stewart questioning why he was the only one of the group who had aged: "Why has age ravaged me?"