Thailand's Army Declares Martial Law
The announcement by the Thai army came before dawn Tuesday in a surprise move as the country's political crisis continues.
UPDATED — May 19, 11:50 p.m. ET: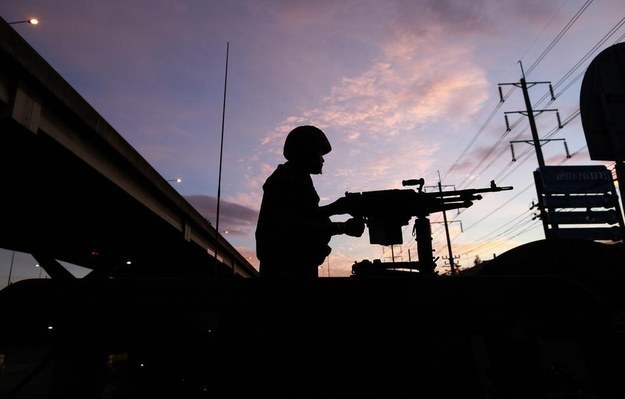 Thailand's army declared martial law before dawn Tuesday after six months of political crisis heightened tensions in the country. The military denied a coup d'etat was underway, the Associated Press reported.
Protests under the leadership of the People's Democratic Reform Committee in Thailand over the past several months have been orchestrated to block roads and have turned deadly multiple times with dozens killed and many more inured.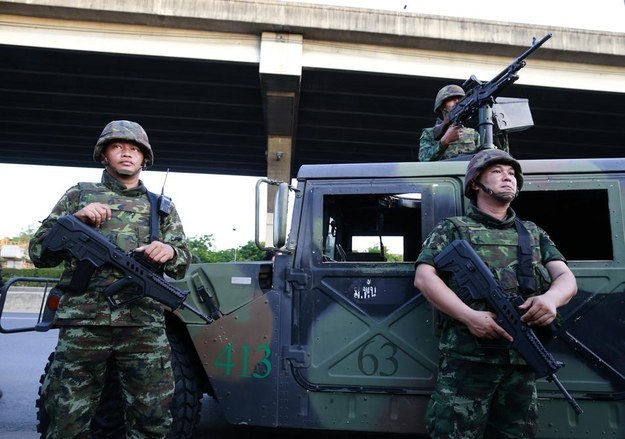 The protesters demanded the removal of the government and caretaker Prime Minister Yingluck Shinawatra. Earlier this month Yingluck was ordered to step down from office along with nine cabinet ministers by a top court for abuse of power.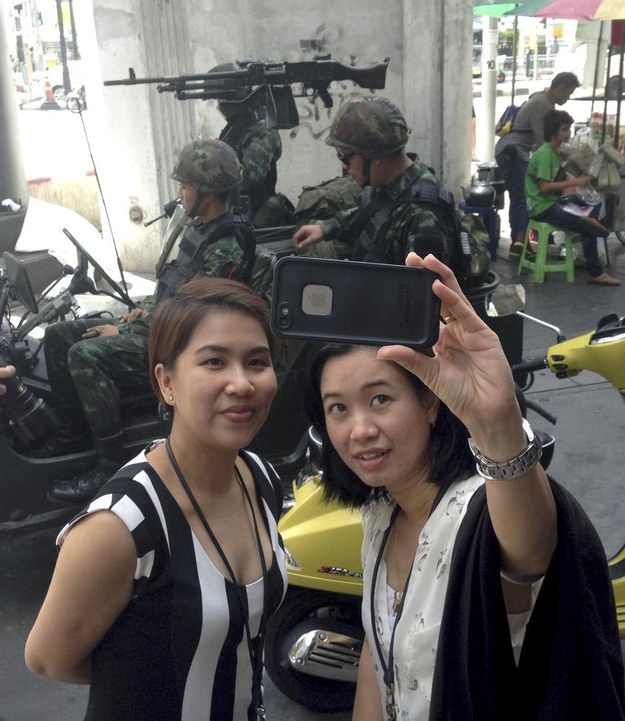 The U.S. Embassy in Bangkok released a security message for U.S. citizens acknowledging that "the Royal Thai Army has invoked martial law throughout Thailand."
The message to those in the popular tourist destination, which is visited by more than 25 million people each year, said to "to stay alert, exercise caution, and monitor media coverage." The security alert repeatedly mentioned avoiding "protest events, large gatherings, or security operations," because even what was meant to be "peaceful can turn confrontational and escalate into violence."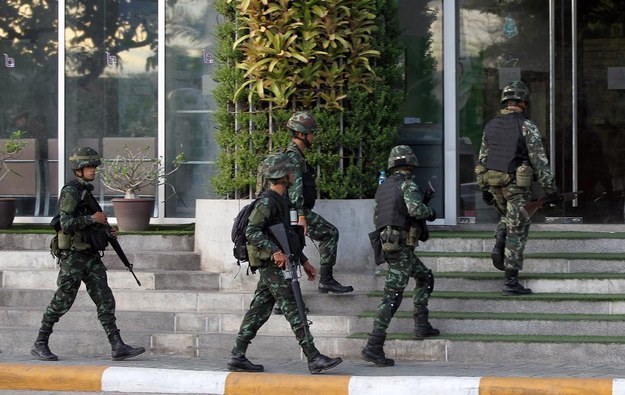 Last week the head of the army warned protestors to avoid violence and said full force would be used to keep order. The military said Tuesday it was declaring martial law to "keep peace and order."
Thailand's army has successfully completed 11 coups since the end of the absolute monarchy in 1932.