Tension, Rifles, And Pizza: A Look Inside The Oregon Militia's Holdout
Two photographers got an intimate look at how the armed men who have been occupying a federal wildlife refuge in rural Oregon have been living for five days now.
A group of armed men who took over a federal wildlife refuge in Burns, Oregon, have now been occupying the snowy government land for five days.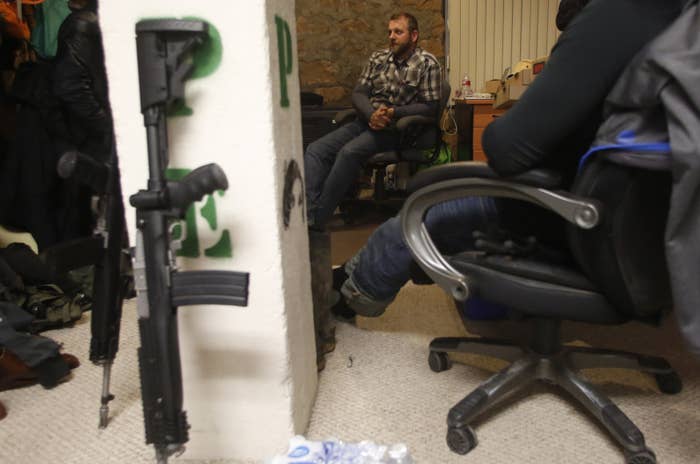 The group, which is calling itself the Citizens for Constitutional Freedom, is led by Ammon Bundy. The militia group initially said they were protesting on behalf of two local ranchers who were sentenced to jail on a federal arson conviction, but have increasingly made the focus about ending perceived federal interference with landowners overall.
Militia members blocked roads into the Malheur Wildlife Refuge and have a guard stationed at a watchtower, but they have allowed reporters into much of the area. On Tuesday night, they allowed two Reuters reporters to photograph inside the federal building they have been occupying.
Brothers Ammon and Ryan Bundy have taken over an office that belongs to Linda Sue Beck, a biologist and civil servant.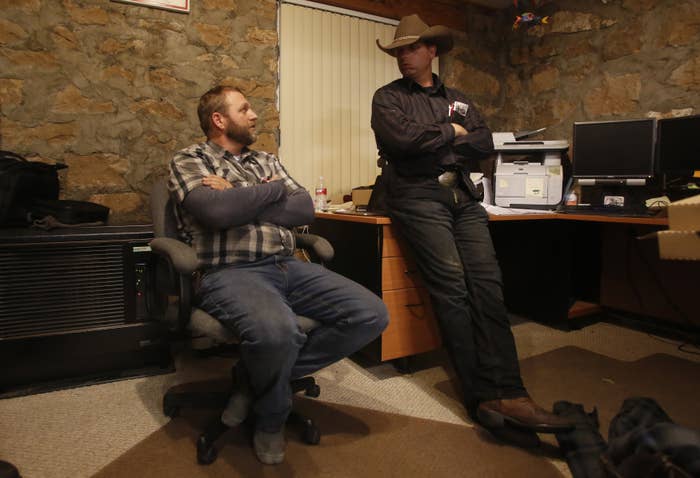 The brothers said Beck is allowed to gather her personal belongings at any time, but that they don't want her to return to her job and view her work as a symbol of the federal government.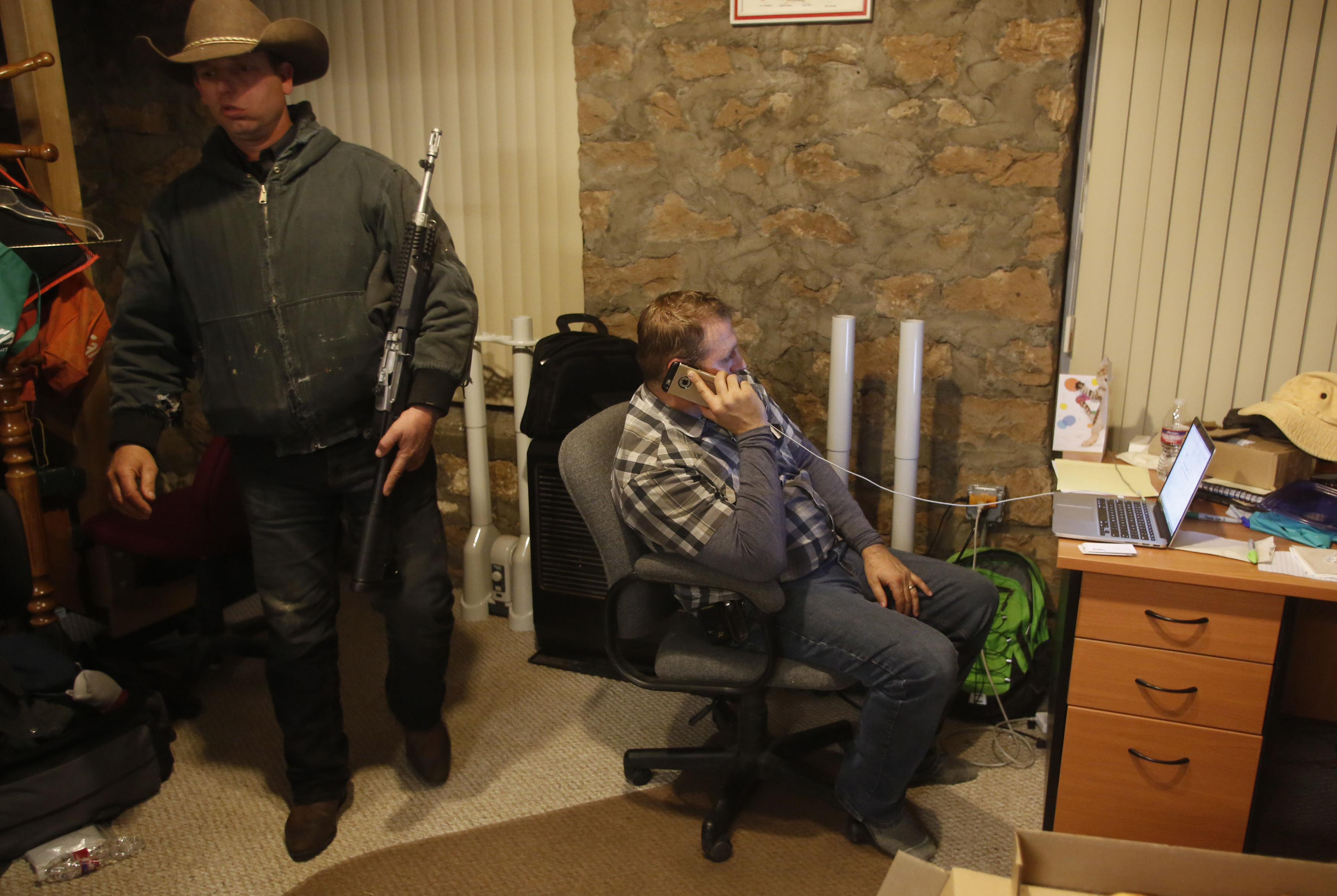 "She's not here working for the people," Ryan Bundy said about Beck. "She's not benefiting America. She's part of what's destroying America."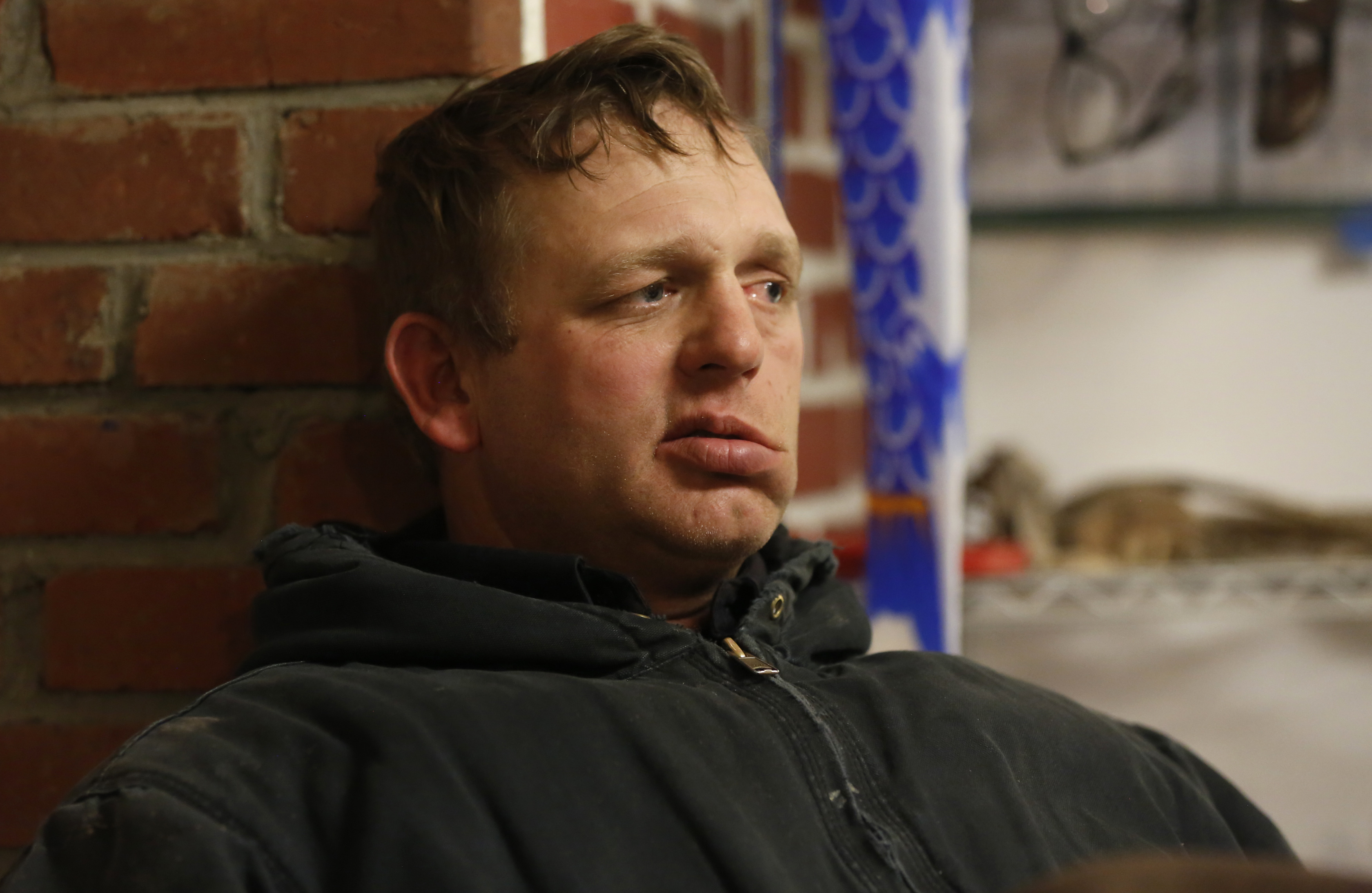 Ryan Bundy called Beck the "Carp lady," referencing the fish block-prints on her office wall.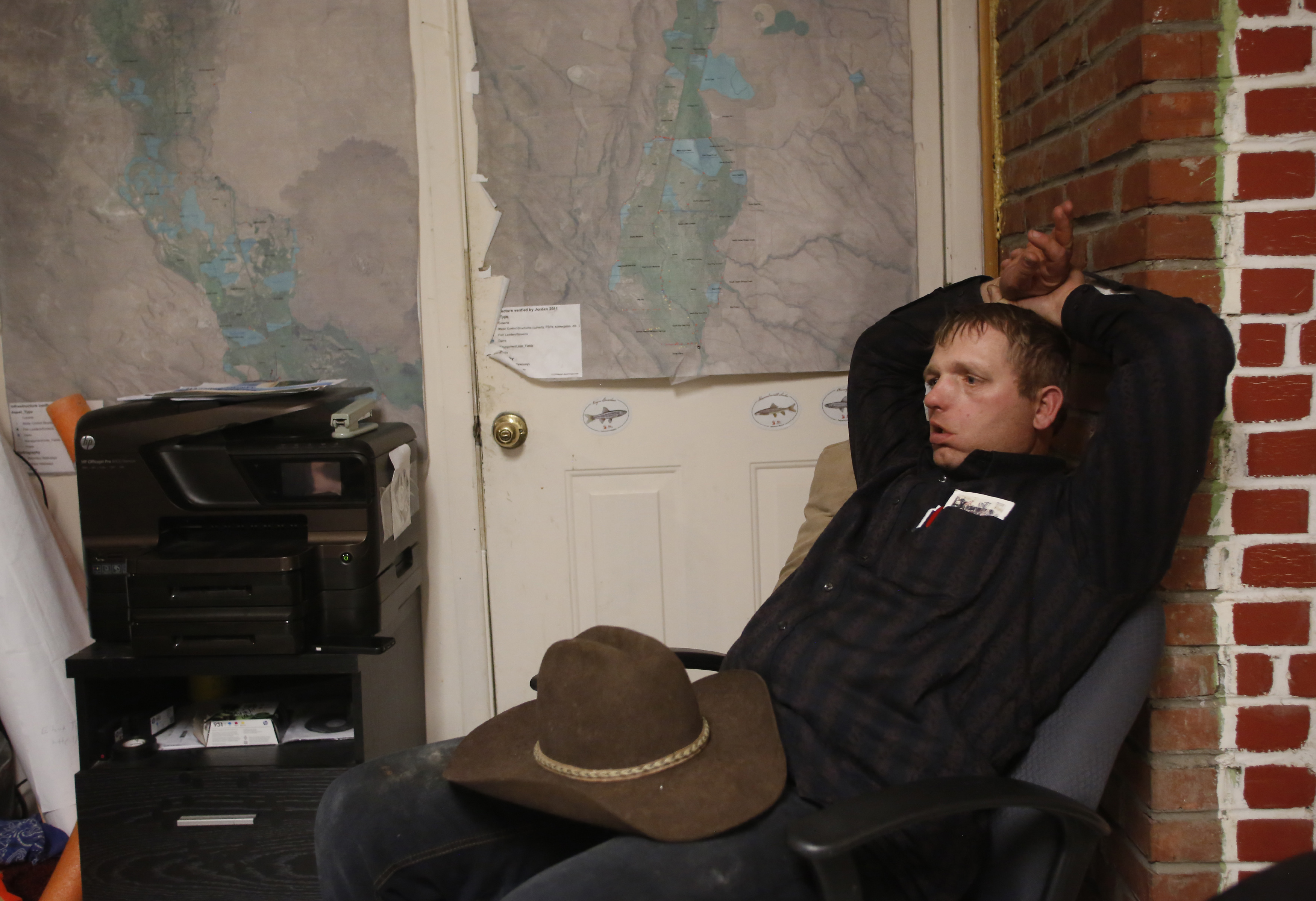 Most of Beck's paraphernalia has been left unmoved, except for a space that was cleared on her desk for boxes of pizza and bullets.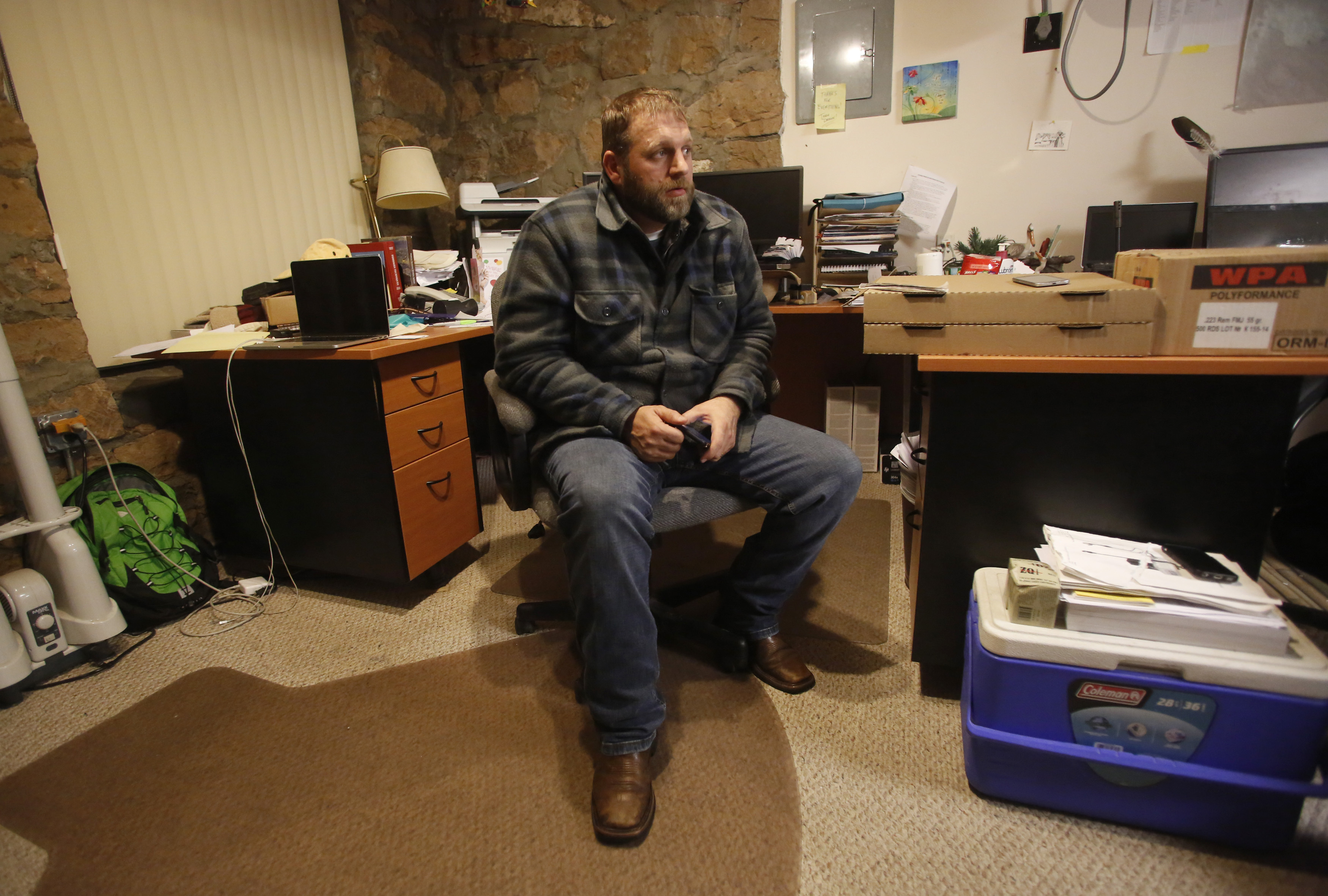 The militia men have converted an adjacent room into a kitchenette, where they make coffee.
Here Ammon Bundy leads a prayer in the office: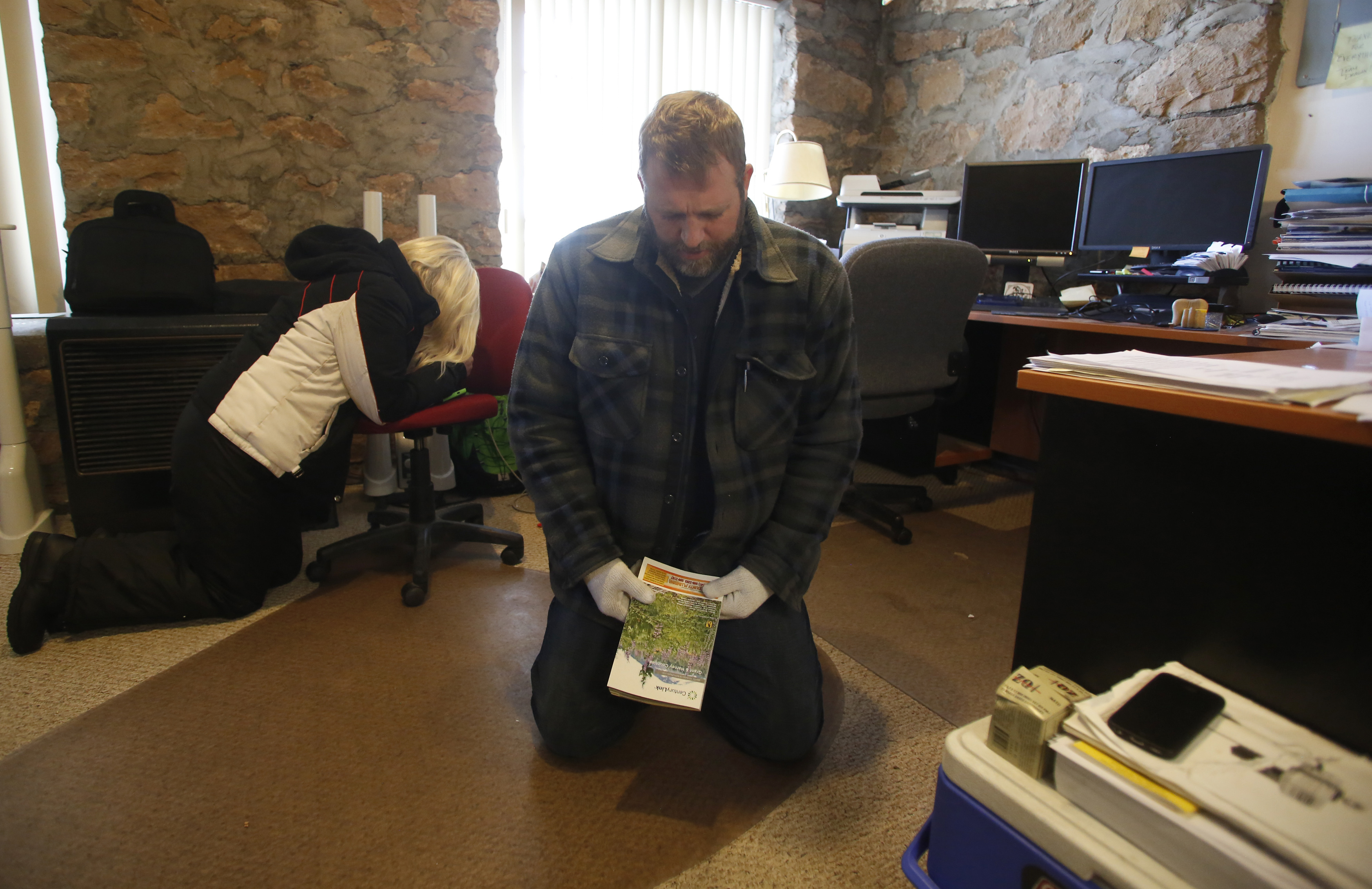 Ammon Bundy also fields phone calls from reporters, supporters, and local government officials.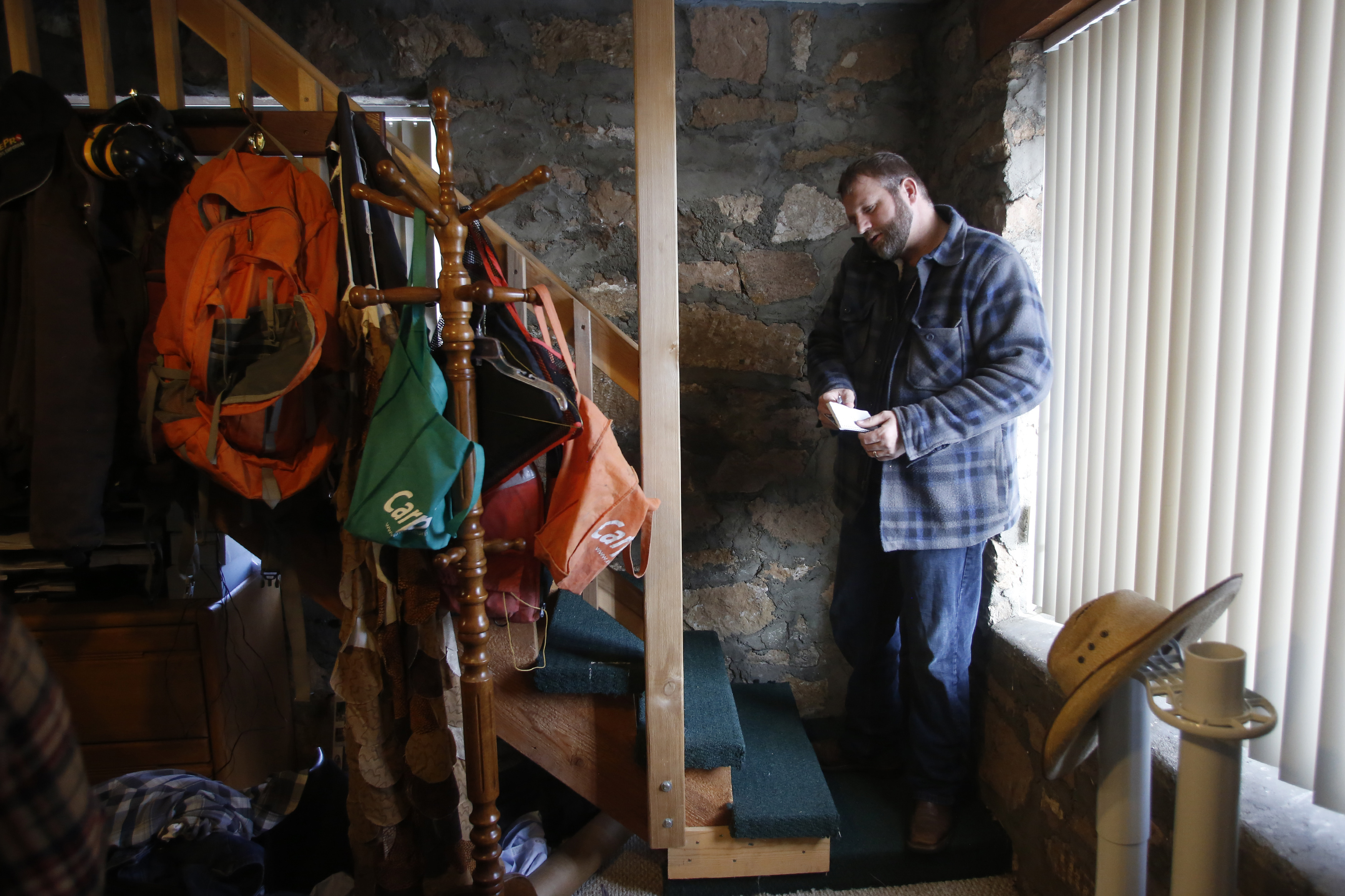 How the occupation will end remains unclear, but the men are on edge that their holdout will be stormed at any moment.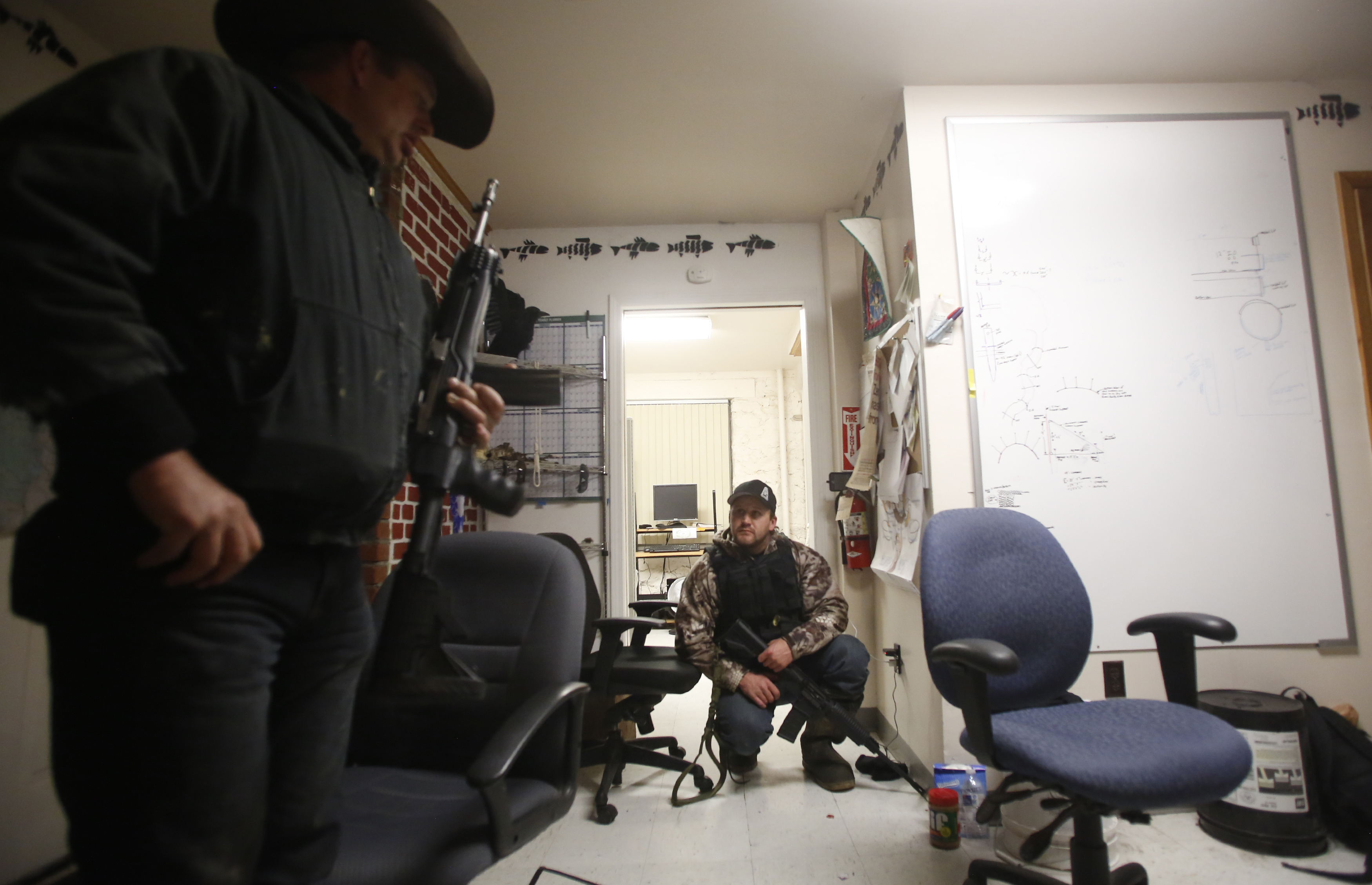 "When we can say, 'OK, now we can go home,' would be when the people of Harney County are secure enough and confident enough that they can continue to manage their own land and their own rights and resources without our aid," Ryan Bundy said to Retuers. "And we intend to turn this facility into a facility that will aid that process."
As part of their initiative, the group has proposed changing the name and logo of the Malheur refuge, where migrating waterfowl come annually.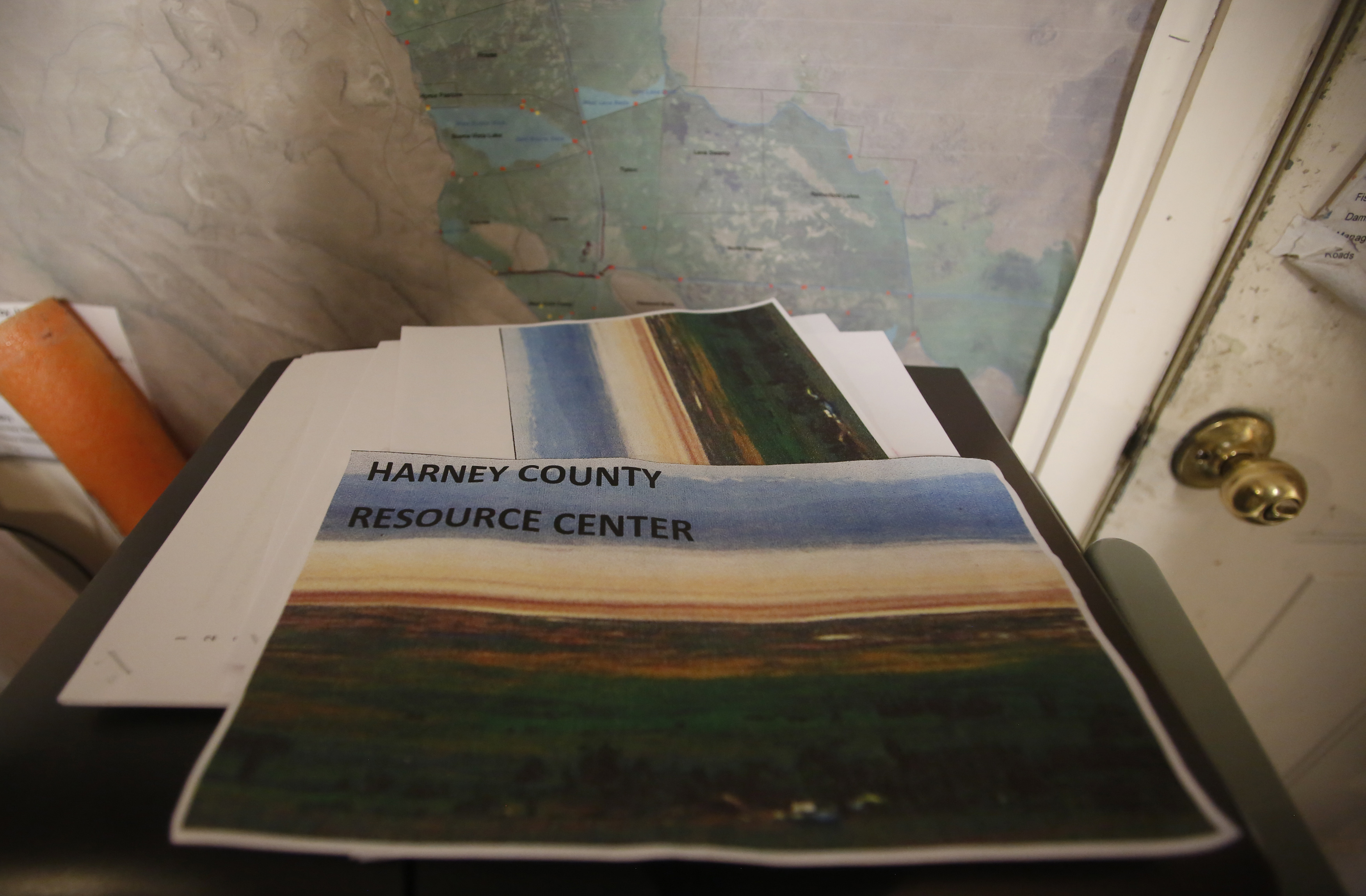 Wes Kjar, a 31-year-old occupier from Utah, says he left a job on an oil rig to join the militia group. He met Ammon Bundy for the first time when he arrived in Oregon and now serves as a body guard.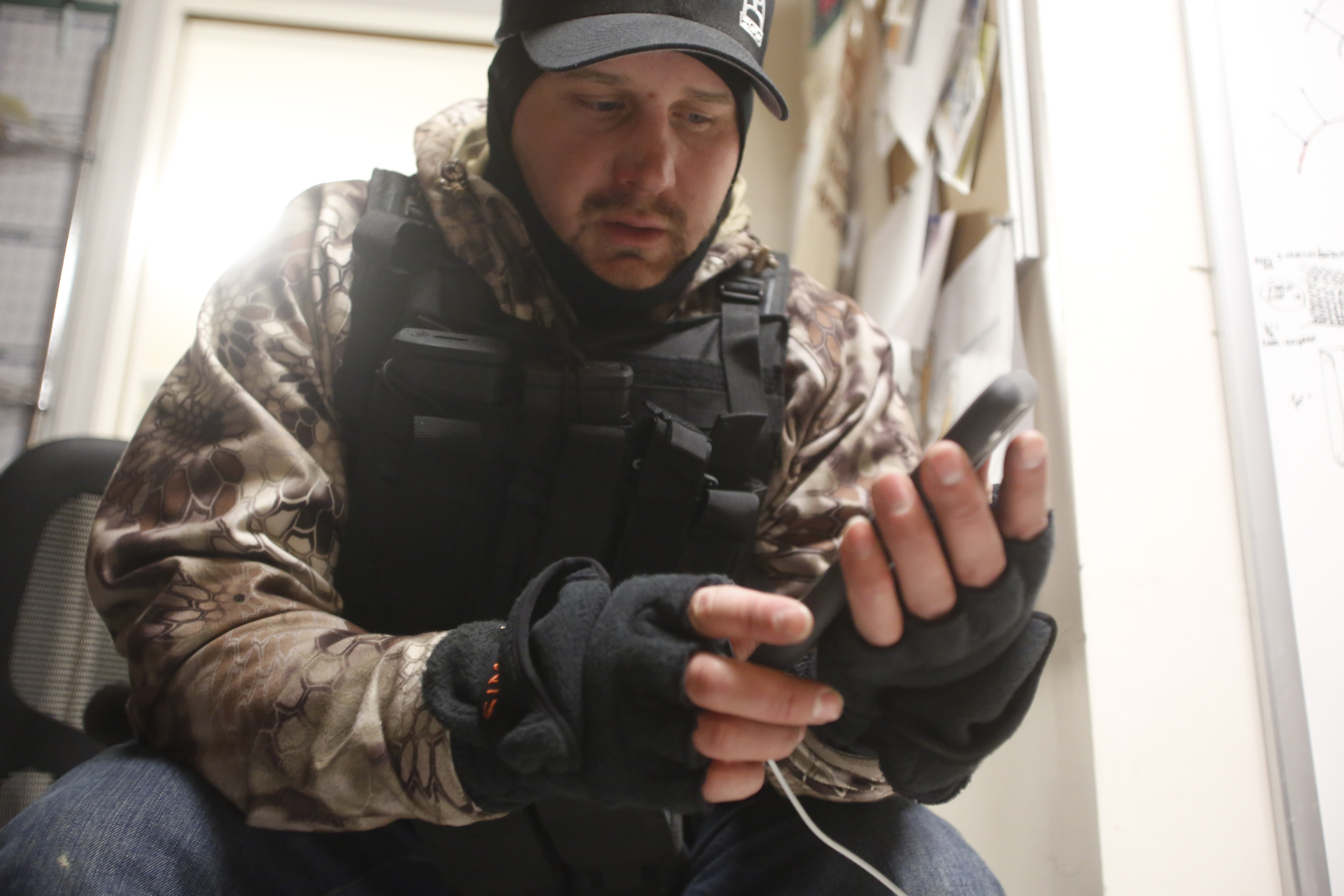 Kjar said he would not hesitate to stand between Bundy and a bullet.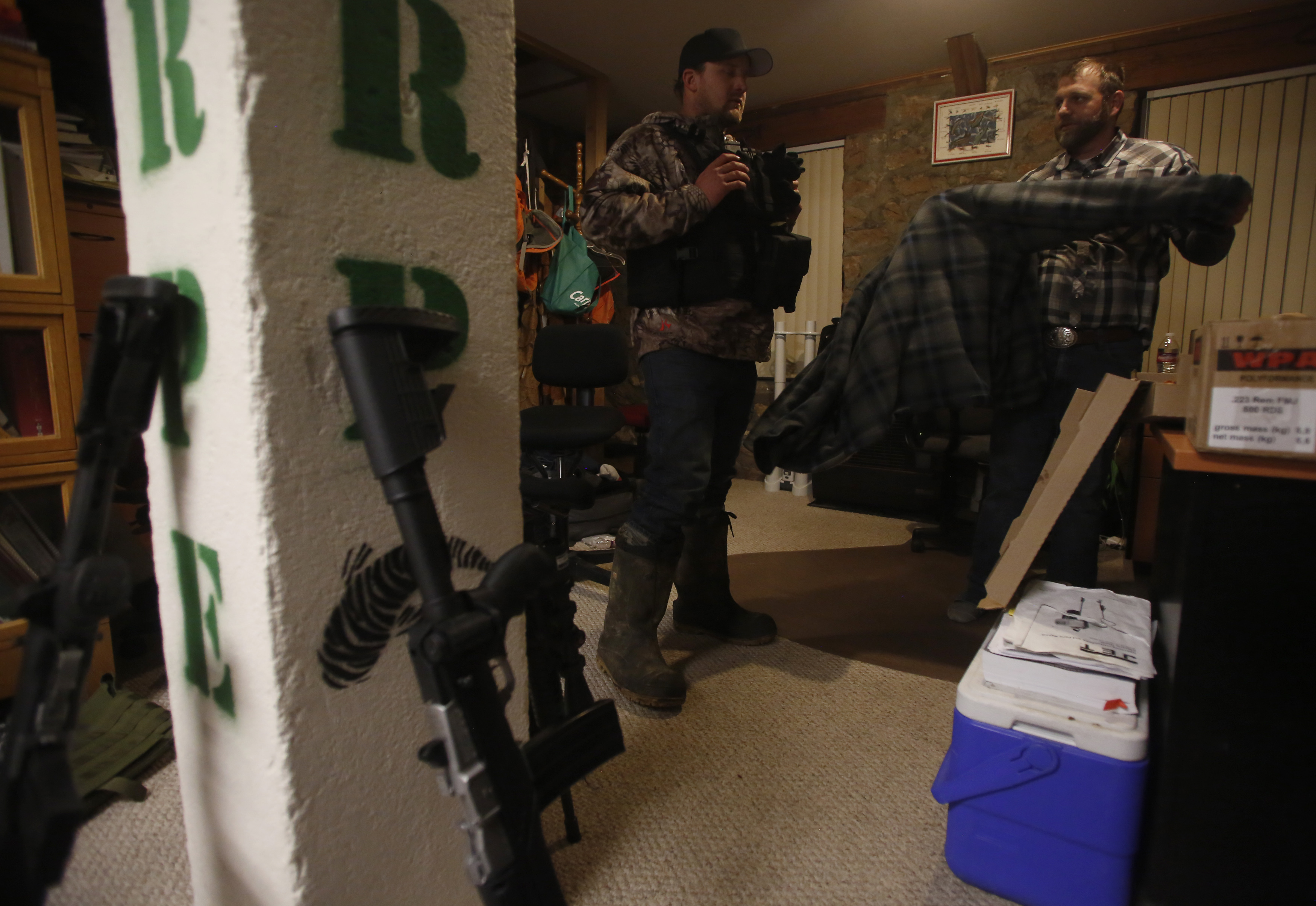 "I'm not saying I want to die," Kjar added. "I want to surrender. But I want to surrender on the right terms."
On Thursday, Ammon Bundy met with Harney County Sheriff David Ward at the intersection of two remote rural roads for their first in-person meeting since Saturday. Despite shaking hands, an invitation for an escort out of Oregon was declined and a meeting for Friday was scheduled.
Ammon Bundy said he was not sure how the siege would end, but said he would not resist arrest. On the other hand, he said won't cooperate with any prosecution he deems unconstitutional.