Teenager Pleads Guilty In Beating Death Of World War II Veteran
Kenan Adams-Kinard pleaded guilty in Spokane, Washington, to beating 88-year-old Delbert Belton to death after a botched robbery.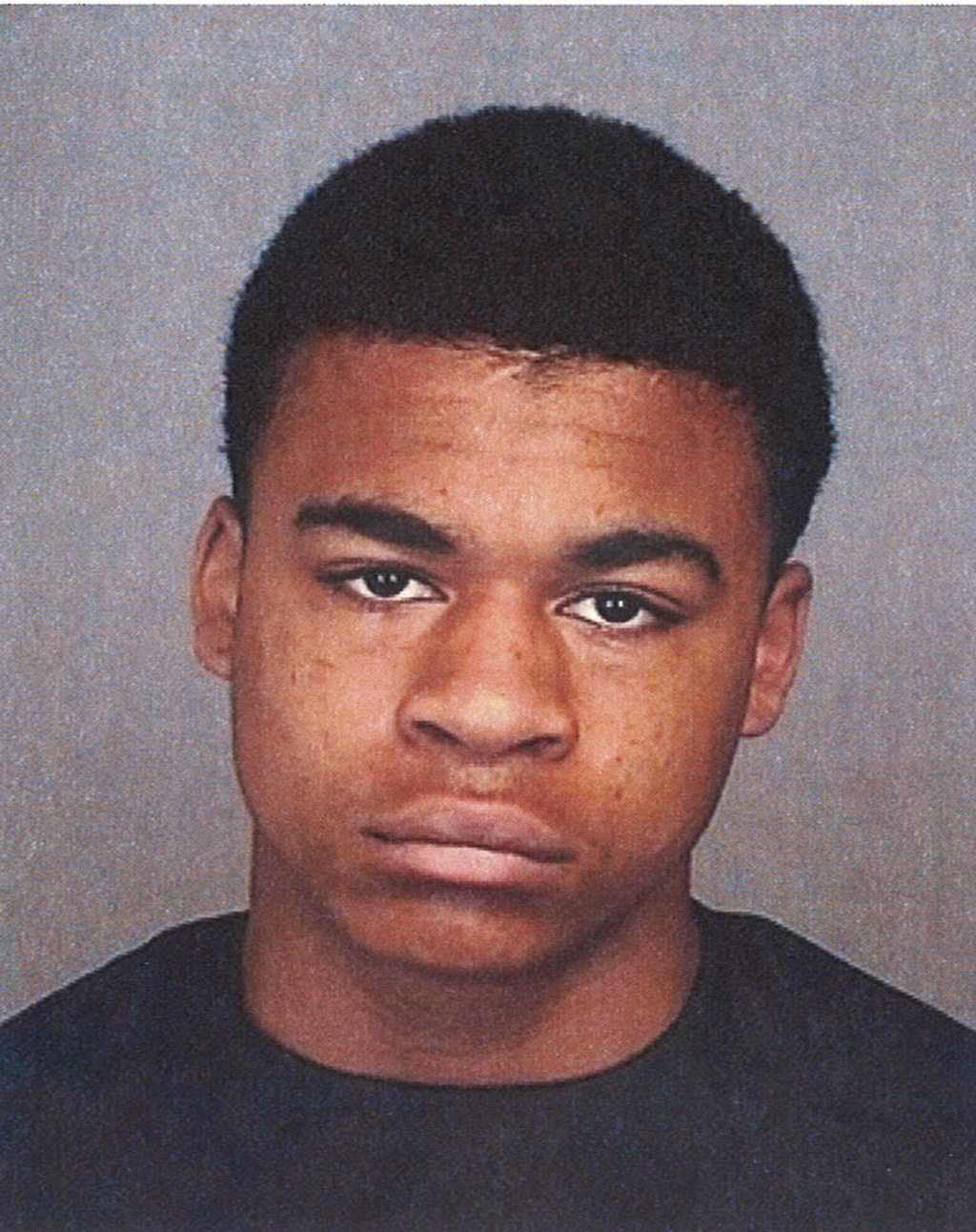 A teenager pleaded guilty Wednesday to the beating death of a World War II veteran that occurred during a robbery outside a Washington state bar in 2013.
Kenan Adams-Kinard entered the first-degree murder plea in a Spokane, Washington, court in exchange for having two lesser robbery-related charges dropped. He will now serve a 20 to 27 year sentence, with time already served.
Adams-Kinard and Demetruis Glenn were both 16 when they were charged with the beating death of 88-year-old Delbert Belton. The teenagers beat Belton with flashlights while he was in his car outside the Eagle Lodge bar after a botched robbery. He died the following day from his injuries.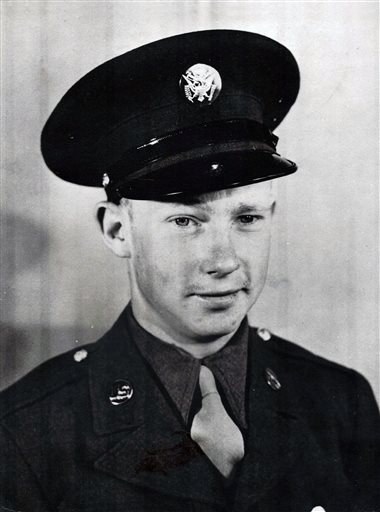 On Wednesday, the courtroom was packed with both friends and family members of Adams-Kinard and Belton.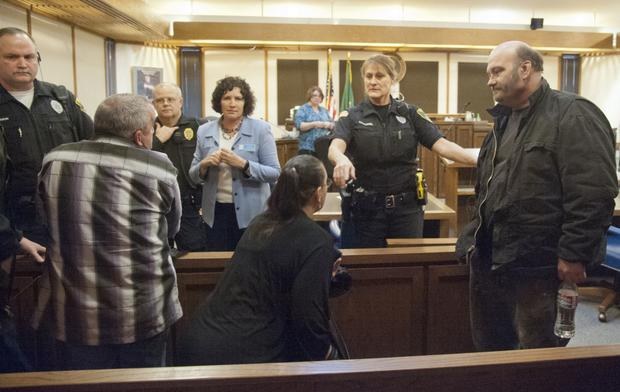 The deal gives Adams-Kinard 20 years in jail and allows him to stay in juvenile prison until he turns 21. He could also serve three years of probation after his eventual release, however the sentencing judge is not bound by that deal.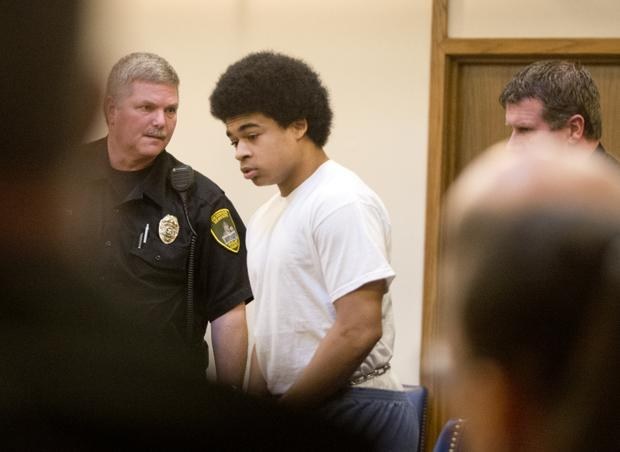 After the hearing, Pastor Ezra Kinlow, who works at Holy Temple Church and married Adams-Kinard's parents, spoke to reporters on behalf of the family.
He said that Kenan made the decision on his own to switch his plea to guilty.
"There is nothing we can do about it," Kinlow said. "We feel that Kenan got in trouble and he has to pay."
"The family is hurt," he said.
No family members spoke to the press after the hearing, but on Tuesday the daughter-in-law of the victim, Bobbie Belton, told The Spokesman-Review that Adams-Kinard "did a really terrible, terrible thing to an old man who was defenseless, and he needs to be punished for what he did."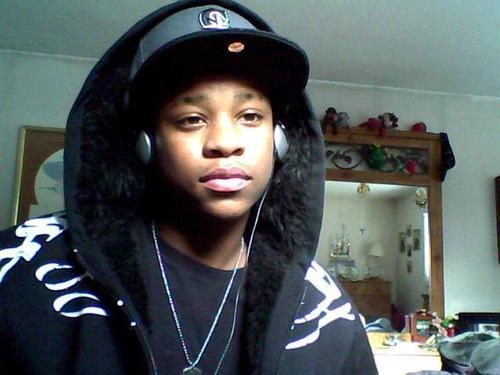 Adams-Kinard and Glenn had been scheduled to go on trial together on Monday.
Glenn's trial is still set to begin next week, but following the hearing Spokane County Prosecutor Larry Haskell said that a motion was scheduled Thursday for Glenn. Haskell would not confirm what would be discussed during the hearing.
Glenn turned himself in shortly after police distributed surveillance photos related to the crime. Adams-Kinard was found a four days later, hiding out in an apartment.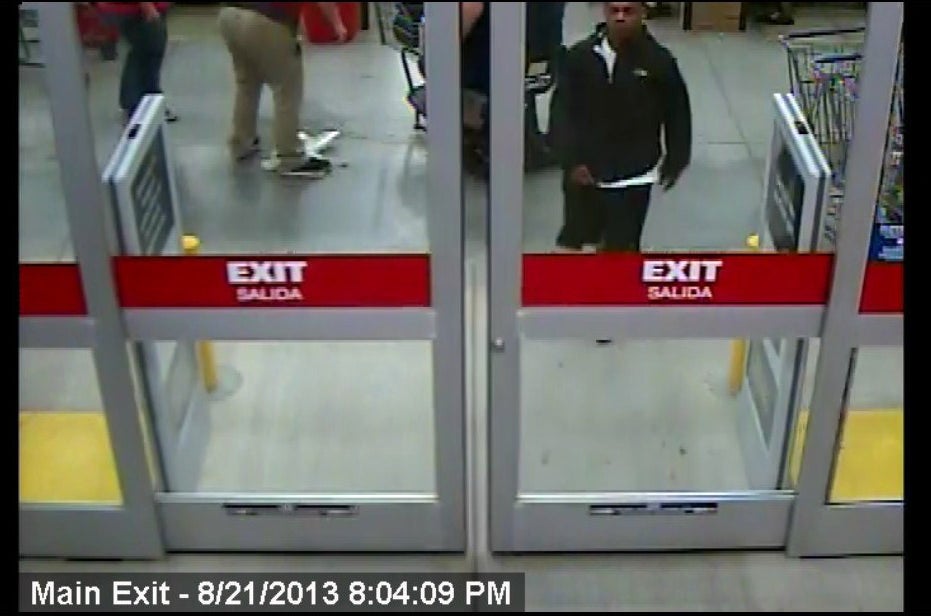 Images from surveillance video provided by the the Spokane Police Department show a suspect in the beating death of Delbert Belton in Spokane on Aug. 21, 2013.