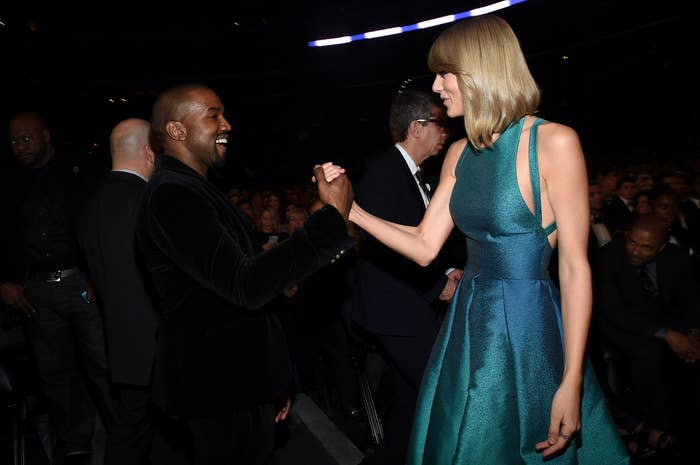 Taylor Swift "cautioned" Kanye West not to release a song on his new album because of its "misogynistic message," Swift's publicist told BuzzFeed News.
West played his upcoming album, The Life of Pablo, on Thursday at Madison Square Garden, and one lyric on the track "Famous" seemed to reference Taylor Swift: "I feel like me and Taylor might still have sex, I made that bitch famous."
While the album has yet to be released for streaming or download, the lyric caused an uproar on social media, prompting many, including actress Ruby Rose, to criticize the rapper.
In reaction to West's lyrics, Taylor Swift's brother, Austin, uploaded a video to Instagram Thursday that shows him throwing his Yeezy sneakers into the trash.
The pair have had a history of tension since West's infamous 2009 VMA incident, in which he jumped on stage to interrupt Swift's acceptance speech, saying she didn't deserve an award.
But on the 2015 VMA stage, Swift presented him with MTV's Video Vanguard award.
On Thursday night, Swift's publicist told BuzzFeed News in a statement that the rapper initially reached out to her for promotion of "Famous," which she declined.
The statement reads in full:
Kanye did not call for approval, but to ask Taylor to release his single "Famous" on her Twitter account. She declined and cautioned him about releasing a song with such a strong misogynistic message. Taylor was never made aware of the actual lyric, "I made that bitch famous."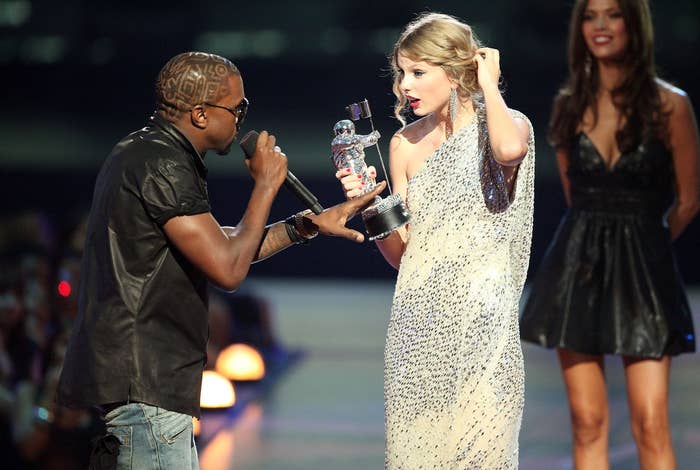 On Friday morning, Kanye posted a lengthy Twitter rant, in which he claimed he didn't "diss Taylor," and said that the line was released with her blessings following an hour-long phone conversation. He also claimed that Swift herself had in part come up with the idea herself during a dinner with a mutual friend.
BuzzFeed News has reached out to Swift's publicist with additional questions and is yet to receive a response.
West has been promoting his upcoming release recently, and got in a notorious public feud on Twitter in the process, as well as saying a few other things, most notably about Bill Cosby, Wiz Khalifa, and Amber Rose. He has also changed the name of his album several times, most recently deciding on The Life of Pablo.