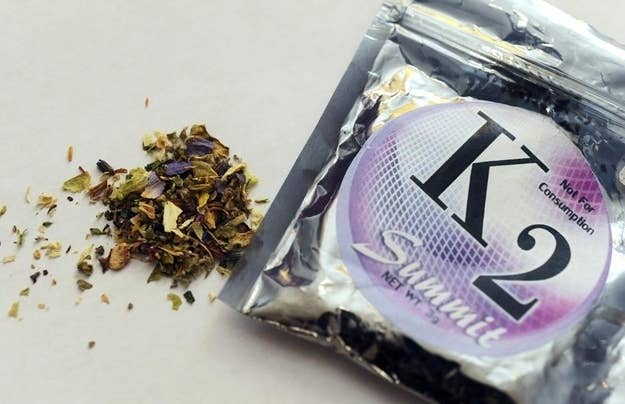 The Centers for Disease Control and Prevention along with state officials started investigating in late August reports of sickness caused by synthetic marijuana after local hospitals reported an increase in cases.
The report found two new strands of synthetic marijuana in Colorado, known as ADBICA and ADB-PINACA, the latter of which was linked to an outbreak in Georgia in August. Although it is still being determined if either of the strands caused this outbreak in Colorado.
While real marijuana is legal in Colorado, synthetic marijuana is illegal. The report said four stores that sold the synthetic pot were shut down by law enforcement.
The synthetic product is referred to by a number of different names, including "spice," and is made by spraying a leaf-like substance with synthetic cannabinoids. Cannabinoids are the chemicals in marijuana that give users a high (e.g. THC).
Synthetic marijuana is dangerous because the chemical types and amounts of the drug are unregulated. Several states have tried to ban it, but enforcement officials have a hard time keeping up with the latest chemicals used in the product.
The report states the 221 probable cases occurred from mid-August to mid-September in Colorado. Many of the cases were from the Denver and Colorado Springs area, and the cases were overwhelmingly males in their mid-20s.
Patients admitted to the emergency room reported feeling confused and agitated, and many had high blood pressure. Ten people were admitted into intensive care due to the poisoning outbreak but no deaths were confirmed.