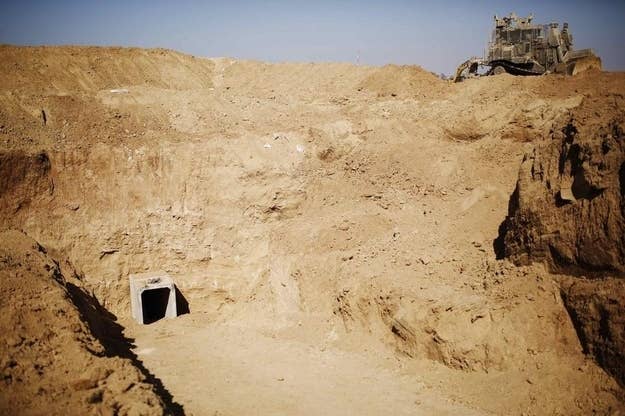 The Israeli military's running battle against smugglers and militants in the Gaza strip, which is controlled by the group Hamas, last week exposed a mile-long, concrete-lined tunnel passage believed to have been in use for more than a year.
The Israeli military said the tunnel was detected during a routine patrol and was the third such tunnel found in the past year. Hamas blew up the Gaza side of the tunnel after figuring out that Israel had detected it, the Israeli military said.
A Hamas military spokesman in Gaza, Abu Obeida, said on his official Twitter account that "thousands" more tunnels would be dug out. Israeli Defense Minister Moshe Yaalon said the discovery of the "terror tunnel" shows that Hamas continues to prepare for fighting against Israel.
In 2006, Hamas and other militant groups used a tunnel to sneak into Israel, killed two Israeli soldiers and kidnapped a third, Gilad Shalit, holding him hostage in Gaza for five years before he was released in a prisoner exchange. Hamas has largely observed a cease-fire with Israel that was brokered by Egypt since November 2012.
Maj. Guy Inbar, an Israeli military spokesman, said the halt on all construction material to Gaza, announced Sunday, was enacted for security reasons. Hamas had been using construction materials approved by Israel for civilian purposes to build tunnels like the one discovered, added Maj. Gen. Sami Turgeman, Israel's Southern Command chief.
"The tunnel is extremely advanced and well prepared" Brig. Gen. Mickey Edelstein, commander of Gaza Strip division, told reporters.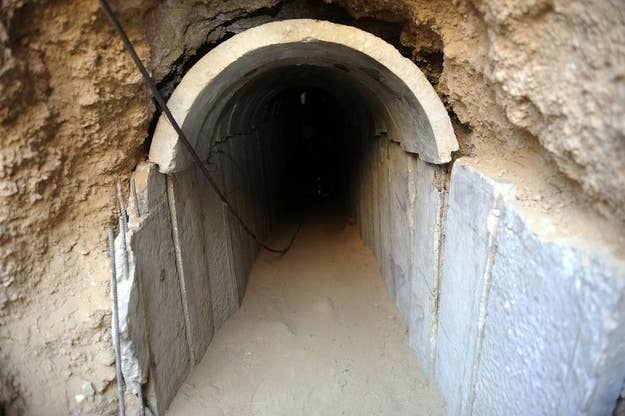 The Israeli military estimated that 500 tons of cement and concrete were used in the construction of the tunnel, and the structure took more than a year to build.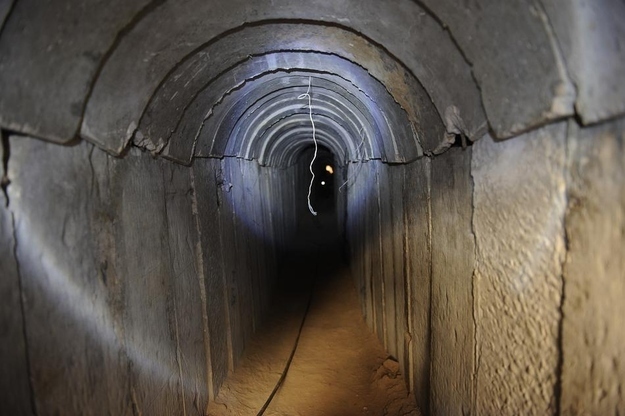 Israeli officials said the tunnel had two exits in an open area.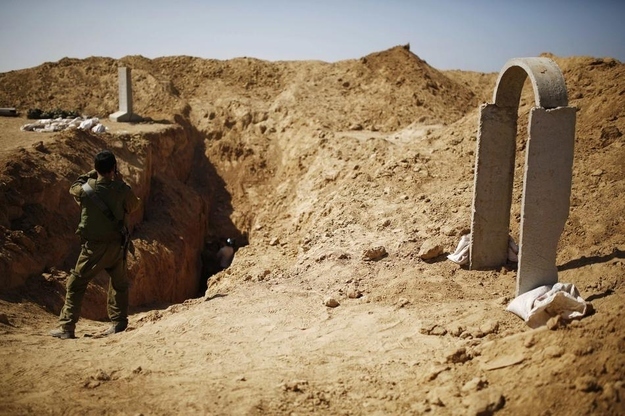 The exits were roughly one mile from an Israeli village, Kibbutz Ein Hashlosha.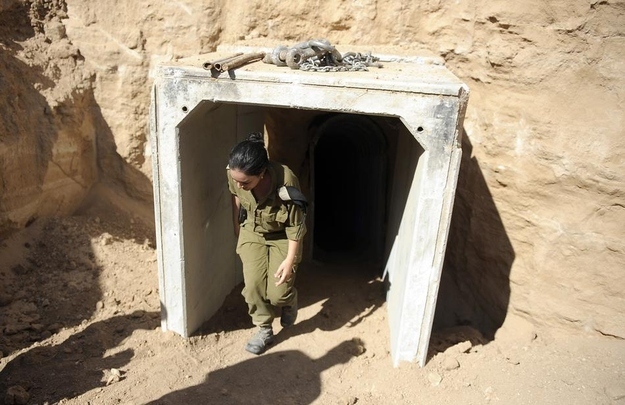 The military invited journalists into the tunnel, dug about 60 feet underground and roughly nearly six feet high.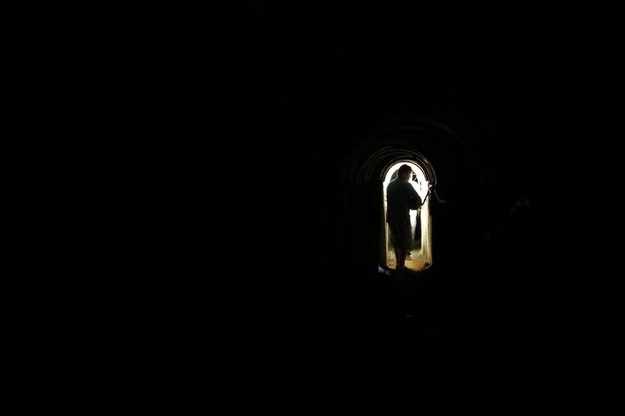 Concrete walls and arches lined the tunnel...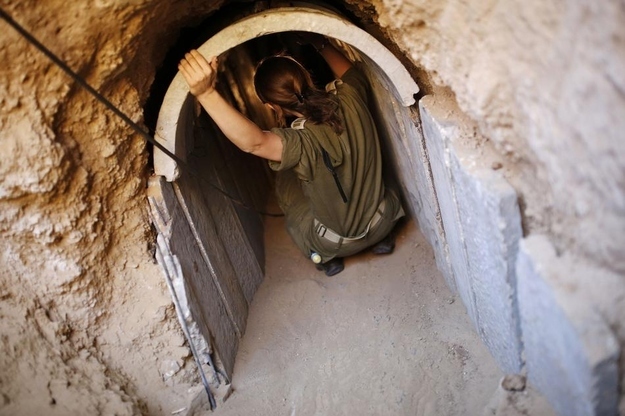 And electrical cords could be seen along its walls.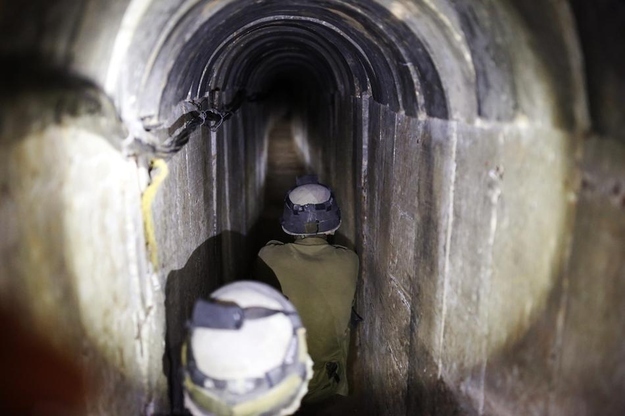 The tunnel also included ventilation shafts.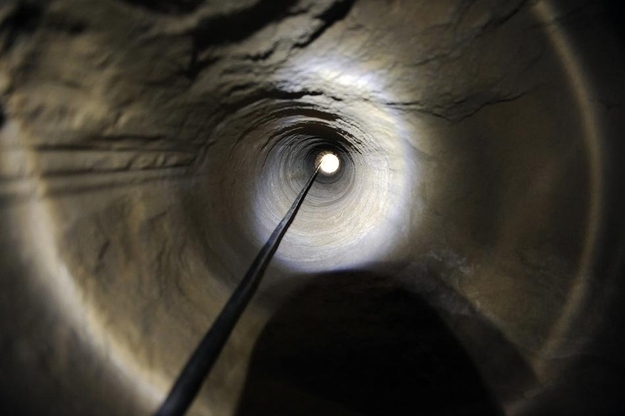 The Israeli military also showed empty food wrappers, work gloves, and an axe-like digging tool it said it had found inside.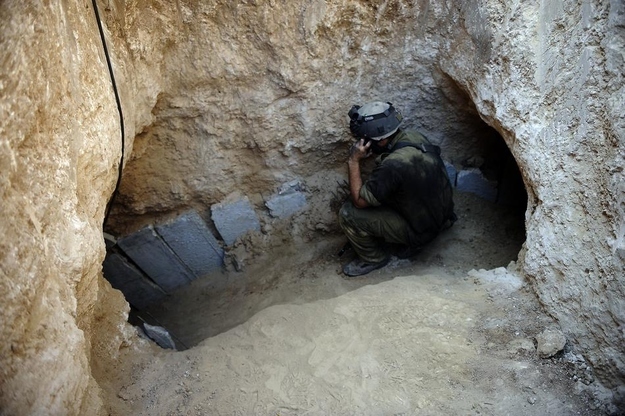 One of the cookie wrappers was dated June 2013, indicating workers had been inside the tunnel in recent months, reports AP.