Stunning Ice Sculptures Grow In The Coldest Weather
A Hawaii man builds incredible ice castles in New Hampshire, Colorado, and Utah.
Brent Christensen, who now lives in Hawaii, started his Ice Castles company after spending several winters in Utah building ice towers for his kids.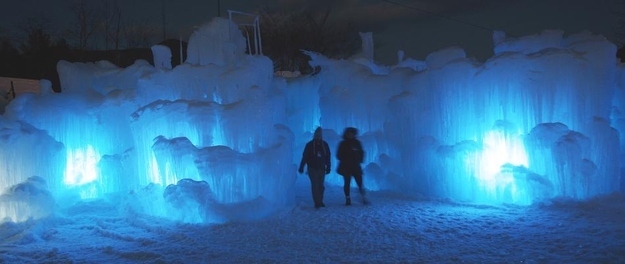 It costs tens of thousands of dollars to build the castles, the largest of which spans about an acre.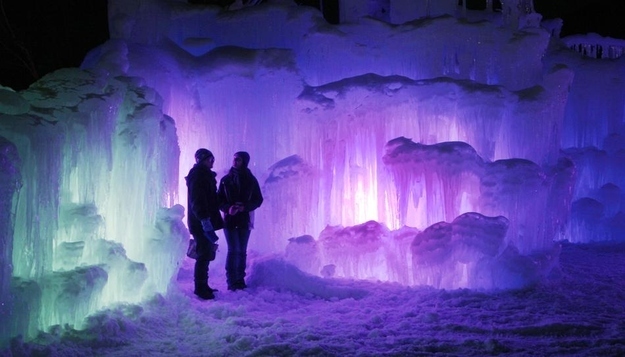 The process starts in the fall when the weather gets below freezing and thousands of icicles are harvested and placed around an elaborate sprinkler system.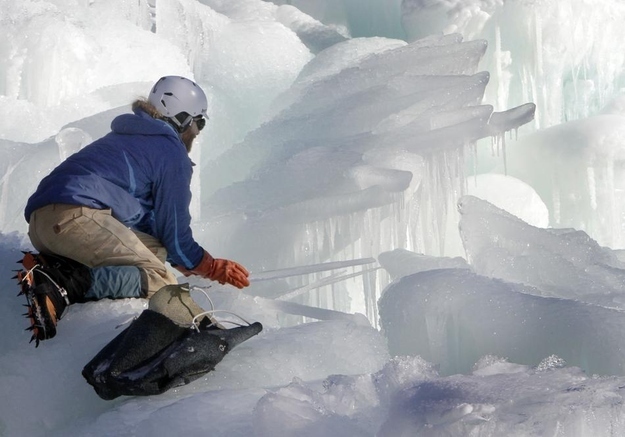 Then the icicles are covered in water and over time form into towers, tunnels, and archways.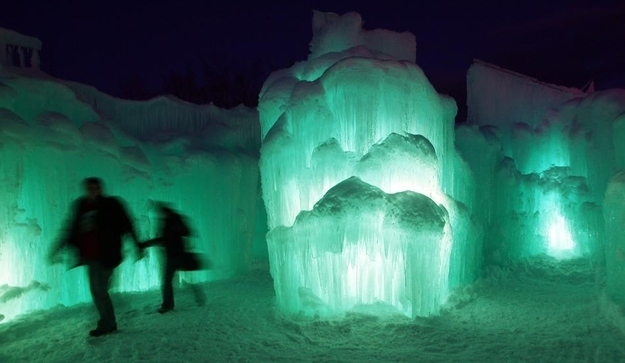 The castles continue to grow until they melt in the spring.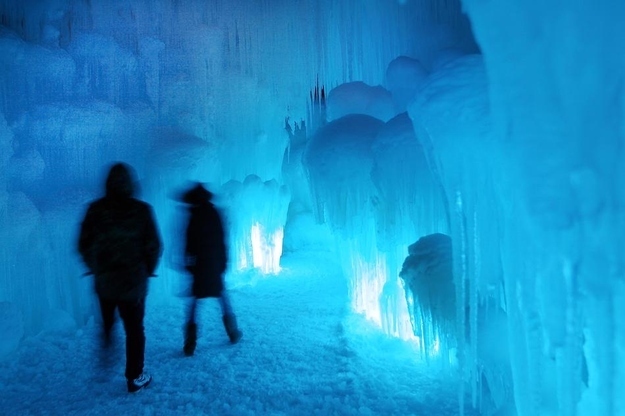 "We're technically farmers," Livingood said. "We grow icicles, we handpick them, harvest them, take them out and hand place them around sprinklers, and then we turn on those sprinklers and they grow more."
Christiansen has been in Utah working on a project there this winter but will return to Hawaii soon. He laughed when asked if he'll miss the ice.