Starbucks CEO Howard Schultz is encouraging baristas to discuss race relations with customers.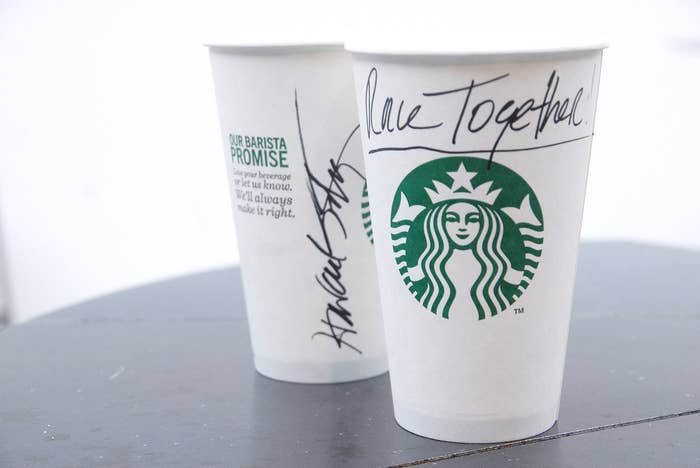 The company has held meetings over the past three months with workers about race, according to a statement from Starbucks.
The first open forum was improtu and held for staffers in Seattle, where the company is headquartered, in response to police killings of unarmed black men in Ferguson, Missouri, and New York.
The open forums on race then took place in cities across the U.S., including Oakland, Los Angeles, St. Louis, New York, and Chicago.
The CEO, who oversees 12,000 U.S. stores, now wants those conversations about race to continue and involve Starbucks customers too.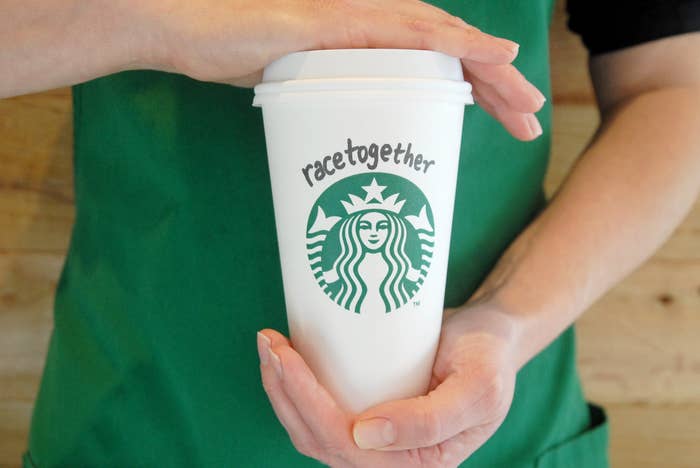 "To be honest there were people that said, this is not a subject you should touch. This is not for you, this is not for a company, this is for someone else," Schultz said in a video message to employees. "I reject that. I reject that completely because we can't leave this to someone else."
According to Fortune, 40% of Starbucks employees are members of a racial minority.
Baristas in cities where the forums were held were encouraged to write the slogan "Race Together" on customers' cup, according to CNN.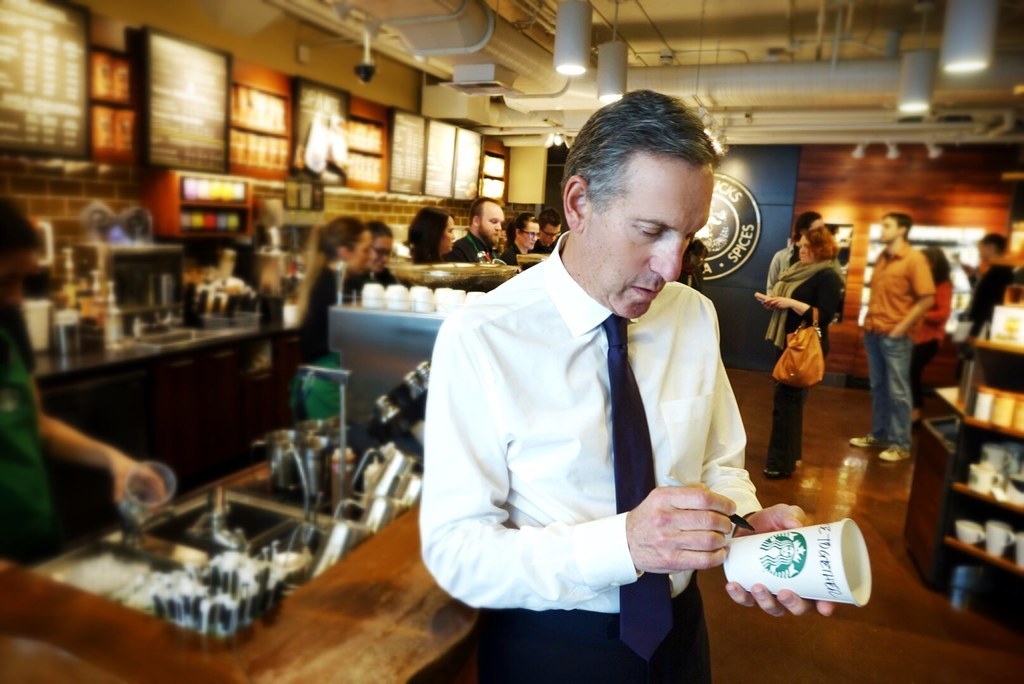 On Sunday, Starbucks ran a full-page ad in the New York Times and USA Today, the latter of which is a partner, announcing the new initiative "Race Together."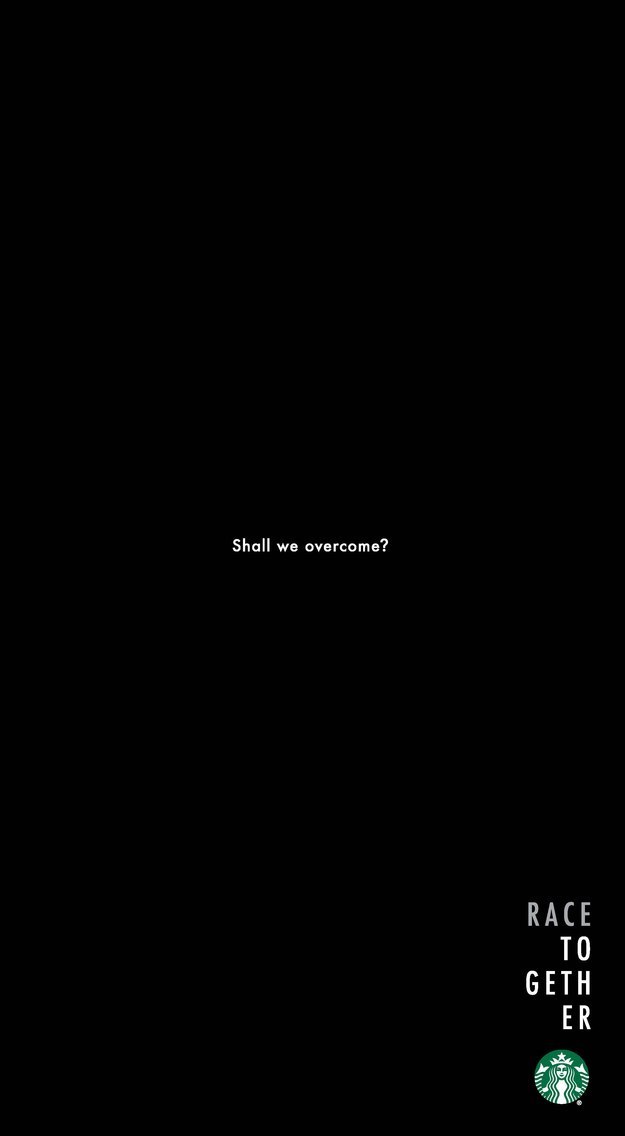 Beginning on Monday, Starbucks baristas have the option of discussing race with customers, as they hand them cups with the handwritten words "Race Together."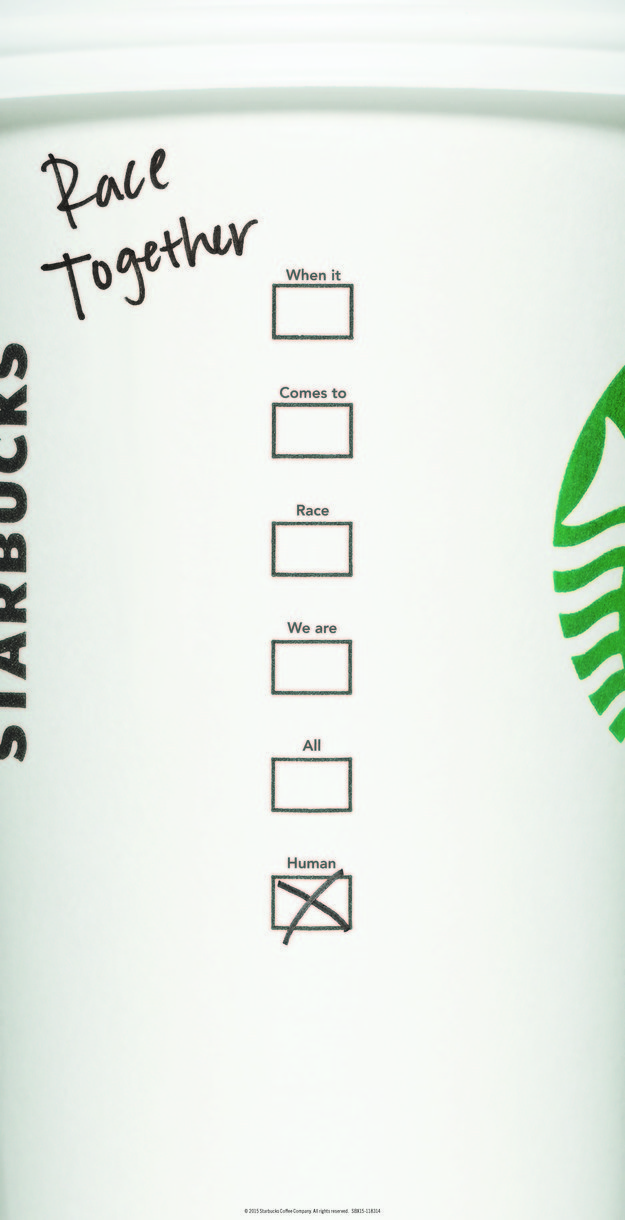 As part of the initiative, a packet of reading material, written by Starbucks and USA TODAY, will appear in the newspaper starting Friday, March 20. It will also be available at Starbucks stores.
The supplement includes race "conversation starters," including one fill-in-the-blank question that asks: "In the past year, I have been to the home of someone of a different race ___ times."
It also encourages people to tweet responses to questions such as: "How have your racial views evolved from those of your parents?," according to USA Today.
Schultz has not been shy about entering national debates in the past, but race relations are one of the most polarizing.
He previously asked baristas to write "Come Together" on cups to encourage politicians to reach a deal on the budget and avoid a fiscal crisis. Scultz asked gun owners in 2013 not to carry weapons into its stores even when legal.
Starbucks has also come out in favor of same-sex marriages, and Schultz told a shareholder that people are welcome to invest their money elsewhere if they have a problem with the stance, the Puget Sound Business Journal reported.
Schultz also wrote a book, For Love Of Country, which honors military veterans and organized Washington's Concert for Valor in November and has pledged to hire 10,000 veterans over five years.